Aiyar calls PM Modi 'coward'; tells reporters to f*&k off
Aiyar calls PM Modi 'coward'; tells reporters to f*&k off
Written by
Siddhant Pandey
May 15, 2019, 04:42 pm
2 min read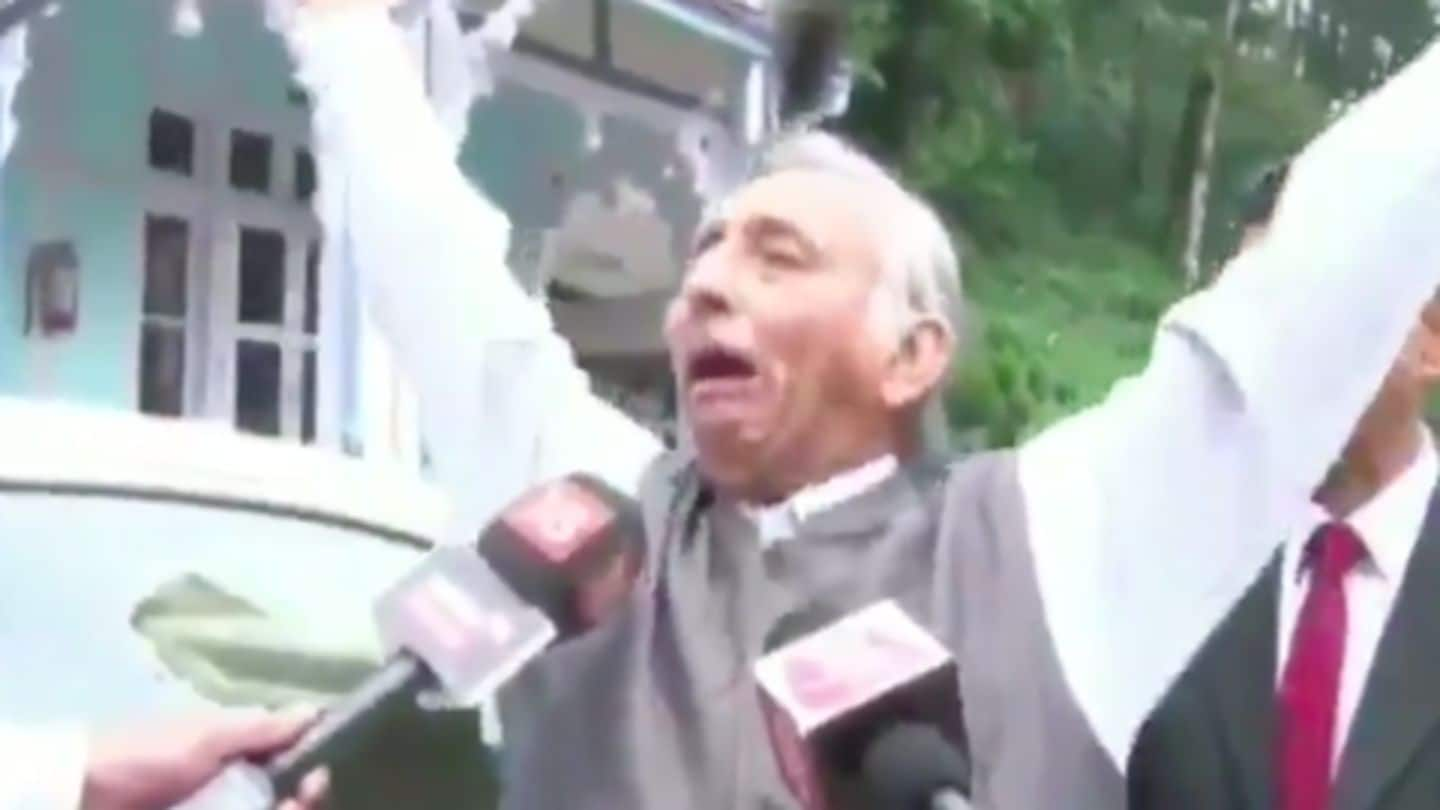 Congress leader Mani Shankar Aiyar has found himself in the midst of a controversy following his outburst in front of journalists. Aiyar lashed out at reporters in Shimla on Tuesday, knocked their microphones aside and even used an expletive at one of them when questioned about his "neech" remark about Prime Minister Narendra Modi. Here are more details about what happened.
Reporters were questioning Aiyar about his 'neech' remark against Modi
On Tuesday, reporters approached Aiyar at the Punjab government guest house in Shimla to ask him about the comments he made in December'17 where he called PM Modi a "neech kisam ka aadmi (low-life kind of person)." Aiyar instead directed the reporters to speak to the PM, called Modi a "coward," and shook his fist at reporters, asking them to leave, using an expletive.
'Modi doesn't talk to media as he is a coward'
"Don't you know there is a person in India, Narendra Modi. Haven't you heard about his sharp attacks. Go and ask him questions," Aiyar said. "No, He doesn't talk to you as he is a coward. He doesn't talk to the media," he added.
Here's a video of Aiyar's outburst in front of reporters
Recently, Aiyar had justified his 'neech' remarks against Modi
On Monday, Aiyar had described his "neech" jibe as "prophetic" in an opinion piece for Rising Kashmir. In the same article, he also predicted that Modi would be "ousted by the people of India" when the 2019 Lok Sabha election results are declared.
Aiyar was suspended from the Congress over 'neech' remark
Back in December'17, Aiyar had made the "neech" remark as campaigning ended for the first phase of Gujarat assembly polls. Modi had responded by saying, "Yes, I am from the poor section of society and will spend every moment of my life working for the poor, Dalits, Tribals and OBC communities." Subsequently, Aiyar was suspended from the party for eight months for his remarks.