Decisions taken collectively, how is Chidambaram at fault, asks Manmohan
Decisions taken collectively, how is Chidambaram at fault, asks Manmohan
Sep 24, 2019, 12:12 pm
3 min read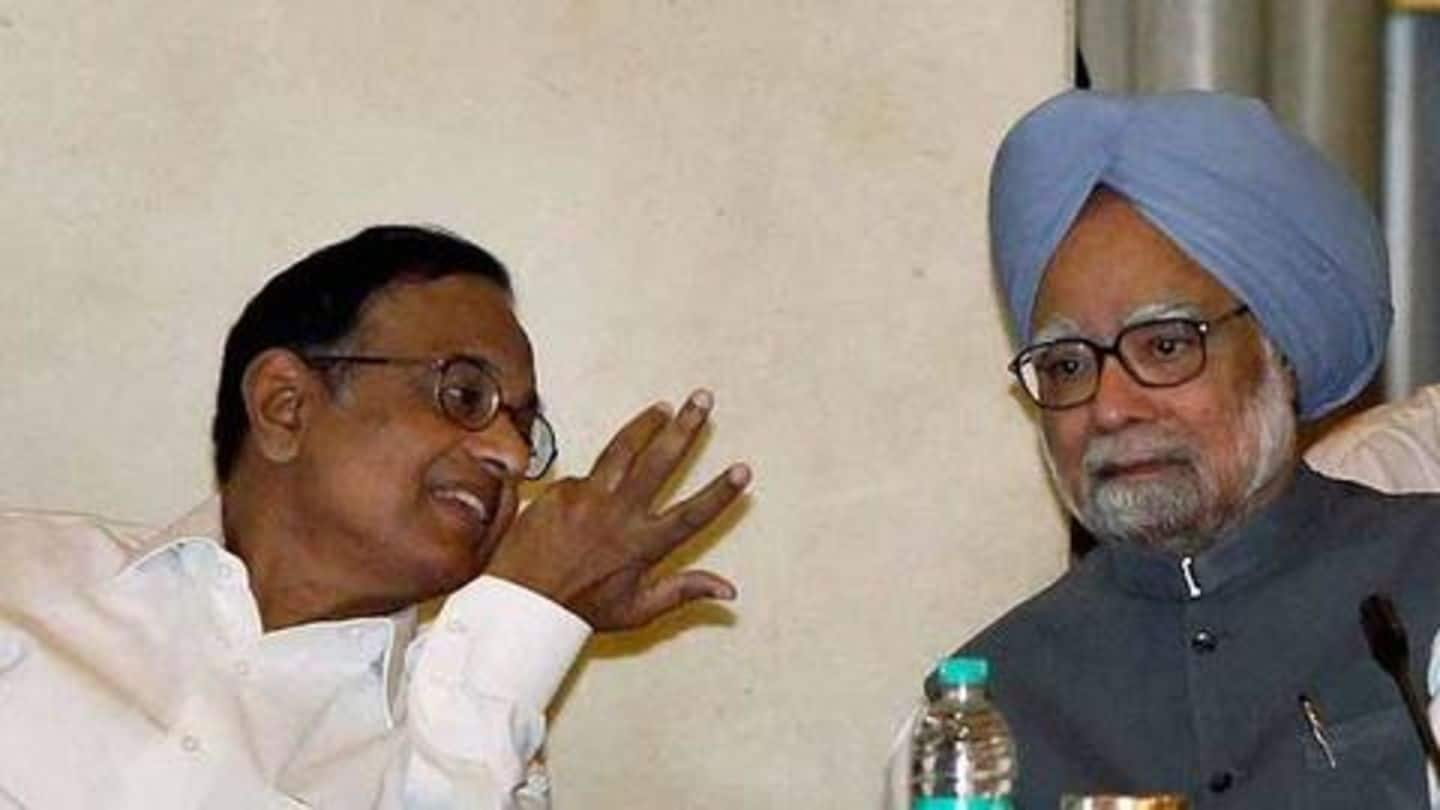 Former Finance Minister P Chidambaram, who is lodged in Tihar jail in connection to corruption in INX Media case, has found support in ex-Prime Minister Dr. Manmohan Singh. On Monday, Dr. Singh defended him and claimed all decisions in his government were taken collectively. His statements came hours after he, along with UPA Chairperson Sonia Gandhi, met Chidambaram. Here's more on what he said.
Why is Chidambaram in jail? What did he do?
The Central Bureau of Investigation (CBI) and Enforcement Directorate (ED) are probing Chidambaram's connection to the illegal FDI which INX Media received, years ago. As per the agencies, Chidambaram approved the funds and his son Karti received kickbacks for the same. On August 21, CBI arrested the Congress veteran, and on September 5, a special court sent him to judicial custody in Tihar.
After meeting Chidambaram, Dr. Singh released a statement
To send a crystal clear message that Congress is standing with its leader, Sonia and Dr. Singh met Chidambaram. Karti said the duo spoke about the economy and inquired on the jailed leader's health. Hours after the meeting, Dr. Singh, who was the head of the government when Chidambaram was FM, released a statement hoping that courts will provide him a reprieve soon.
No decision was taken by a single person: Dr. Singh
"In our system of government, no decision can be taken by any single person. All decisions are collective decisions recorded in files. A dozen officers, including six secretaries to the government, examined and recommended the proposal, minister Chidambaram approved the unanimous recommendation," Dr. Singh said.
Dr. Singh wondered why only Chidambaram was being singled out
The former PM then went on to ask that if so many officers weren't at fault then "it is beyond our comprehension how the minister who simply approved the recommendation can be accused of committing an offense". He also said the entire system will collapse if only a minister is held accountable for a decision. "We sincerely hope that the courts will render justice," he added.
You can read the complete statement here
Even Chidambaram has said something similar earlier
Earlier, Chidambaram's lawyer Kapil Sibal also told Justice Suresh Kumar Kait of Delhi High Court that the FM simply signed the file. "All six secretaries were right in their decision. There was no allegation that I influenced them. I have been confronted with them. They said what they did was right. Why I am being singled out," Sibal had said on Chidambaram's behalf.
Notably, Chidambaram doesn't want officers to be arrested
In a tweet, which his family posted on his behalf, Chidambaram said, "People have asked me 'If the dozen officers who processed and recommended the case to you have not been arrested, why have you been arrested?" He followed up the question with "I have no answer." Subsequently, he added he doesn't want officers to be arrested as they are "innocent".