Modi ends Gujarat campaign with India's first seaplane ride
Modi ends Gujarat campaign with India's first seaplane ride
Dec 12, 2017, 11:55 am
2 min read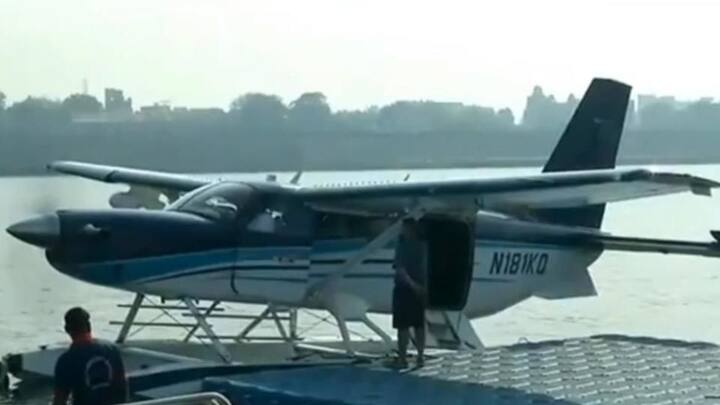 The last day of PM Narendra Modi's Gujarat election campaign was historic: it marked the first journey of a seaplane in India. The seaplane is to fly from Sabarmati river in Ahmedabad to the Dharoi Dam and Ambaji Temple in Mehsana and back. The plan was announced by Modi on Twitter yesterday, who attributed it to not getting permission for a roadshow in Ahmedabad.
No permission for roadshows to avoid traffic snarls, communal incidents
On the last day of campaigning in Modi's home state, the BJP and Congress had sought permission for roadshows in Ahmedabad: the former from Dharnidhar Derasar to Bapu Nagar, and the latter from the Jagannath temple to the Menco area. However, police refused permission yesterday so as to avoid traffic snarls and to prevent possible communal tension.
The first seaplane journey in India
Modi then announced Plan B: "We cannot have airports everywhere, so our government has planned to have these sea-planes," he posted on Twitter. Modi and other party functionaries will be travelling on what is the first journey by a seaplane in India.
Subtle dig at Congress over development in Gujarat
Modi termed the technology "development that Congress can't even imagine". "106 such waterways have been planned in the country," he added. Meanwhile, Congress President-elect Rahul Gandhi has swapped his roadshow plans with a press conference in Ahmedabad today. The first phase of the Gujarat elections was held on December 9. The second will be held on 14th. Votes will be counted on 18th.