PM Modi shares stage with sexual assault accused. Hail hypocrisy!
PM Modi shares stage with sexual assault accused. Hail hypocrisy!
Dec 14, 2019, 02:47 pm
3 min read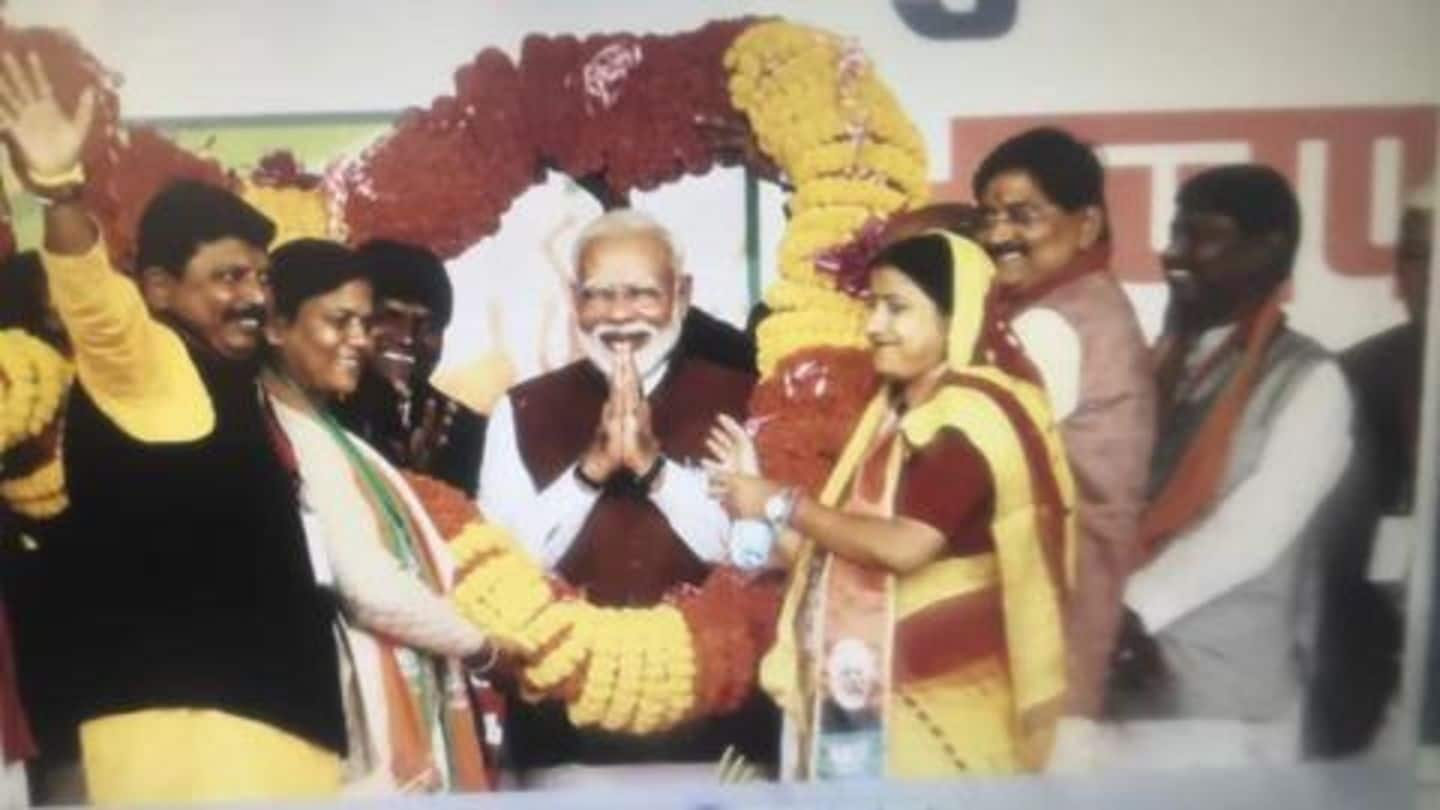 In the Parliament yesterday, BJP leaders created an uproar, asking former Congress President Rahul Gandhi to apologize for his 'Rape in India' remark. With their loud statements, they wanted to show how much they care for women. But the leaders obviously kept quiet when Prime Minister Narendra Modi shared the stage with an accused of sexual assault in Jharkhand. Hypocrisy, thy name is BJP?
So, who is the leader accused of assault?
The leader who faces serious charges of sexual assault is Dhullu Mahto. He is the sitting MLA from Baghmara constituency and has been given a ticket this time too. Currently, out on provisional bail, Mahto is accused of sexually assaulting a BJP worker in 2015. His shady history, notwithstanding, Mahto was seen on stage with PM Modi at a poll rally on Thursday.
What are the allegations Mahto faces?
According to Indian Express, the woman was called to a guesthouse for some "party work" where Mahto allegedly violated her. The woman claimed that Mahto's aide told her that if she doesn't cooperate, "she will be destroyed". Despite the incident happening years ago, an FIR was lodged only in October this year, that too after the Jharkhand High Court intervened.
Last year, woman said she will kill herself
Notably, last year, a clip surfaced on social media where the victim narrated her ordeal. She reportedly poured kerosene on herself outside Katras police station in Dhanbad, after which she was taken into custody. Speaking to reporters at the station, she said she will immolate herself in front of PM Modi. She also sought help from Chief Minister Raghubar Das.
Here's the disturbing video
#MeToo moment for Jharkhand BJP. Rather tragic. Party's women wing leader attempted self immolation. Made serious sexual harassment allegations on MLA Dullu Mahto, considered close to CM @dasraghubar But true to its character, entire state machinery is now all out to silence her pic.twitter.com/sO0oWtRx4F

— Mayur Shekhar Jha (@mayur_jha) November 23, 2018
Let down by party she worked with, victim quit
Despite working for BJP for 15 long years, the victim's pleas went unnoticed, prompting her to quit the party. "After I filed the case online in November 2018, nobody listened... I had to take the help of the HC to get an FIR registered. But till date, police have not called me for a statement, (sic)" she told IE.
Unsurprisingly, Mahto called the case a 'political conspiracy'
When the incident surfaced, Mahto claimed innocence and called it a political conspiracy. He has been booked under IPC Sections 354 (assault or criminal force to woman with intent to outrage her modesty), 376 (punishment for rape), 506 (criminal intimidation), and other relevant sections. About the case, Jharkhand DGP KN Choubey said an investigation is underway and assured that proper action will be taken.
Meanwhile, BJP also said Mahto is 'just an accused'
It's worth highlighting that BJP also took the same stand as Mahto. Jharkhand BJP General Secretary Deepak Prakash said the court will decide whether someone has committed a crime or not. Interestingly, when asked if the fact that PM Modi stood next to Mahto will send a wrong message, he replied, "Mahto is just an accused." Well, BJP's rules do change as per convenience!