DDCA defamation case: Now, Kejriwal and aides apologize to Jaitley
DDCA defamation case: Now, Kejriwal and aides apologize to Jaitley
Apr 02, 2018, 04:24 pm
2 min read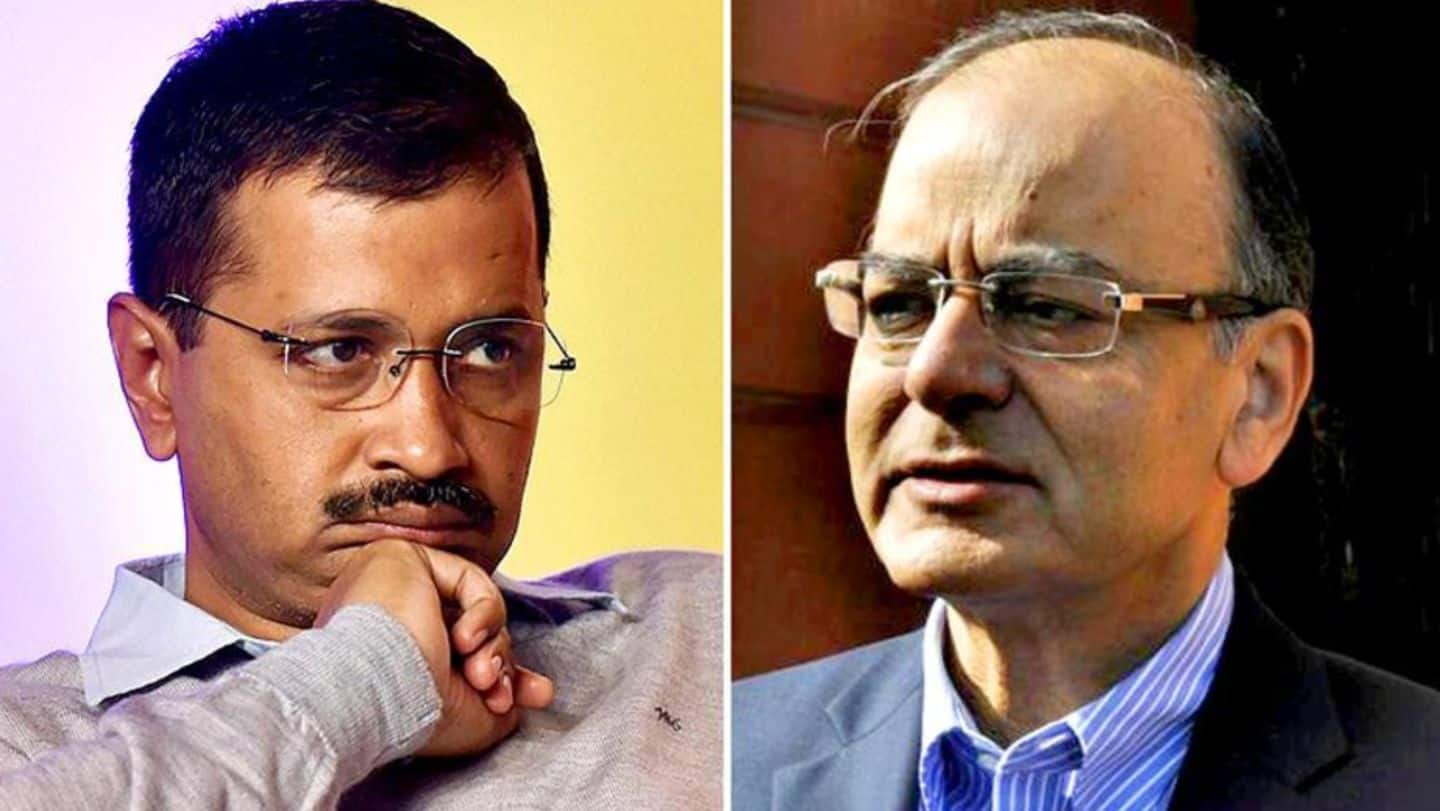 Delhi CM Arvind Kejriwal, as part of his apology-spree, has now apologized to Finance Minister Arun Jaitley. This was pertaining to the DDCA defamation case. Further, in line with Jaitley's wishes, AAP leaders Ashutosh, Sanjay Singh, Raghav Chadha and Deepak Bajpai have also tendered written apologies to the senior minister. Here are the details.
AAP leaders' apology letters to FM Jaitley
Delhi CM Arvind Kejriwal, AAP leaders Sanjay Singh,Ashutosh and Raghav Chadha apologize to Union Finance Minister Arun Jaitley in the defamation case he had filed against them pic.twitter.com/CJFqxVD738

— ANI (@ANI) April 2, 2018
First, why did Jaitley file a defamation case against Kejriwal?
Jaitley had sued Kejriwal and five other AAP leaders in December'15, seeking Rs. 10cr as damages, after they accused him of corruption during his 13-year tenure as Delhi and District Association's (DDCA) boss. A second Rs. 10cr defamation suit followed in July'17, after Kejriwal's lawyer Ram Jethmalani used a slur during cross-examination. He claimed that the term was authorized by his client Kejriwal.
But then, why is Kejriwal apologizing to Jaitley?
There are about 20 defamation cases pending against Kejriwal. To reduce the financial cost spent on litigation, Kejriwal has undertaken an apology marathon. He apparently wants to "refocus" his time and energy on governance-related matters. As part of this drive, he has already apologized to Akali Dal leader Bikram Singh Majithia, Union Minister Nitin Gadkari and Congress leader Kapil Sibal's son Amit Sibal.
What was written in the apology letter?
Now, in separate letters, the AAP leaders "sincerely apologized" to Jaitley for any harm caused to his reputation due to the allegations. They said the accusations were made based on papers given to them by individuals who had first-hand knowledge of DDCA's working. However, it was "discovered" that the information was "unwarranted." Kejriwal, on his part, said Jethmalani's comments were made without his consent.
Dear reader, let us know what you think
Do you think Arvind Kejriwal lost all his credibility by apologizing to Majithia, Nitin Gadkari, Kapil Sibal and now Arun Jaitley?

— NewsBytes (@NewsBytesApp) April 2, 2018