BJD not dependent on me: Naveen Patnaik sparks succession talks
BJD not dependent on me: Naveen Patnaik sparks succession talks
Dec 27, 2019, 06:59 pm
3 min read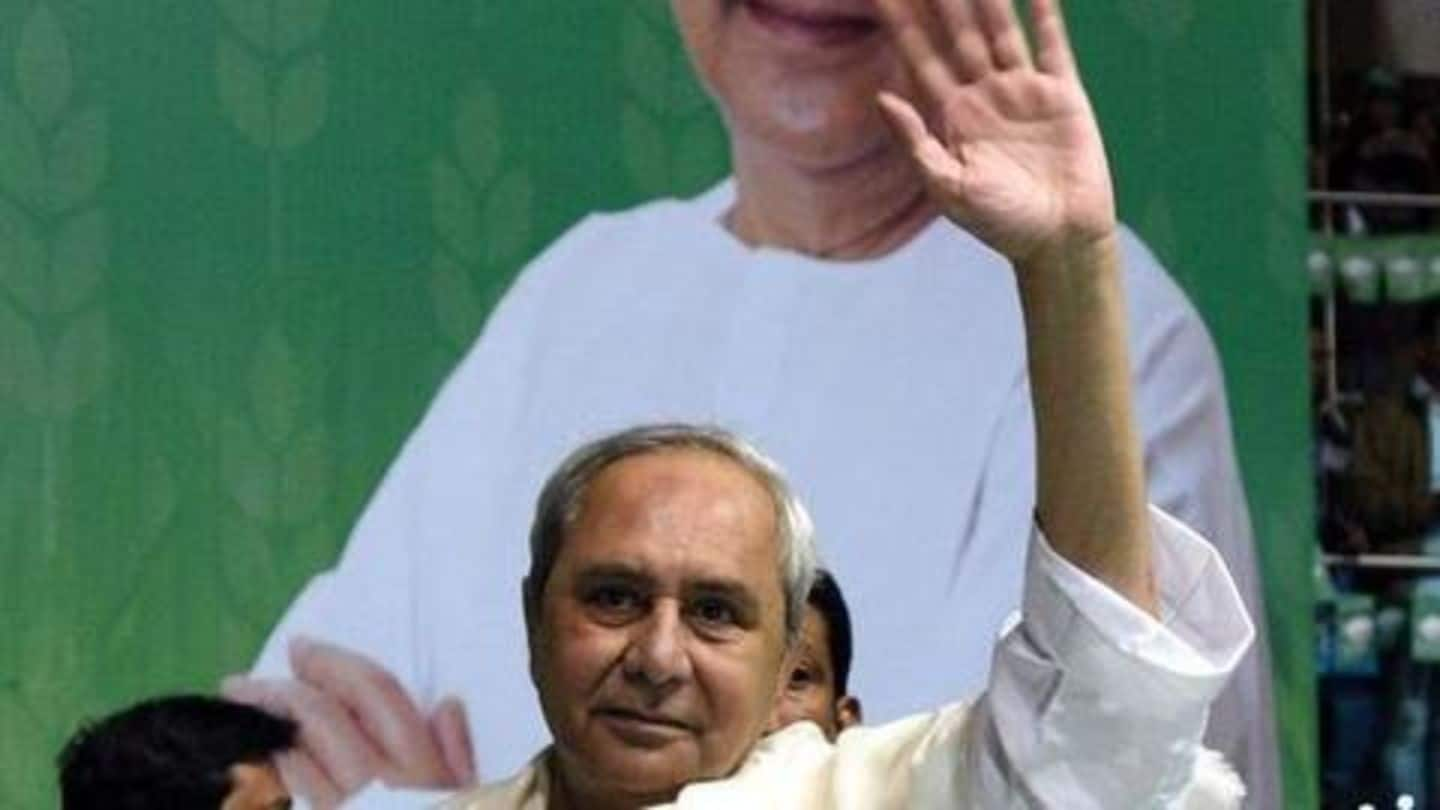 He became Odisha's Chief Minister for a fifth consecutive term, made Biju Janata Dal (BJD) a formidable force in the coastal state, and now 74-year-old Naveen Patnaik has sparked conversations about his successor. As BJD celebrated its 23rd foundation day, Patnaik said the party is not dependent on him. Is he really stepping down? If yes, who will be his successor? Let's dig deep.
Founded in 1997, BJD has been undefeated in Odisha
On December 26, 1997, Patnaik formed BJD, naming it after his father and former CM, Biju Patnaik. Though BJD doesn't claim any political ideology, it talks strongly about secularism and the welfare of the poor. In 2000, BJD stormed to power in Odisha, with the help of BJP, but the alliance ended in 2009. The split, notwithstanding, BJD continued its winning streak.
This year, Patnaik took oath as Odisha's CM, again
This May, Patnaik pulled off an unthinkable feat. With him as the CM face, BJD won Odisha polls for the fifth time. Neither Modi 2.0 wave nor the fact that trusted lieutenants like Baijayant Panda left him, affected the party. In fact, Patnaik even went the extra mile to show he is fit to govern Odisha by releasing a workout video.
Months ago, BJD chief said he hasn't chosen his successor
Interestingly, in April, Patnaik told a magazine that he hasn't selected his successor, yet, while underlining that people would do so. But the speech on Thursday hints that he might be thinking about hanging his boots. Stressing that BJD is not a party but people's movement, Patnaik said, "It is not dependent on some or other leaders including me for its survival and growth."
Patnaik also remembered his father's words
"Biju Babu used to say that do not be loyal to me but be loyal to the cause of Odisha's destiny. Our aim is not to win the elections, but to win the hearts of people," he told the party members.
Speculations suggest an IAS officer could succeed Patnaik
Notably, Patnaik has made it clear his successor won't be a family member. And political aficionados believe VK Pandian, a 45-year-old IAS officer who joined CMO in 2011, could succeed Patnaik. Though Pandian enjoys immense clout in administration, his role became more public after he became the secretary of the newly formed department of 5T (teamwork, technology, transparency, transformation, and timeline).
The question is: Will BJD survive without Patnaik?
However, Patnaik's decision to hand over the party's reins to someone else could spell troubles. Political science professor Prabhat Mohanty said people vote for Patnaik and it's highly possible his successor won't evoke the same emotion. Separately, political analyst Rabi Das told HT that things have changed drastically in BJD and once Patnaik leaves the top post, the party might disintegrate.