Like demonetization, NRC, NPR are taxes on poor: Rahul Gandhi
Like demonetization, NRC, NPR are taxes on poor: Rahul Gandhi
Dec 27, 2019, 05:41 pm
3 min read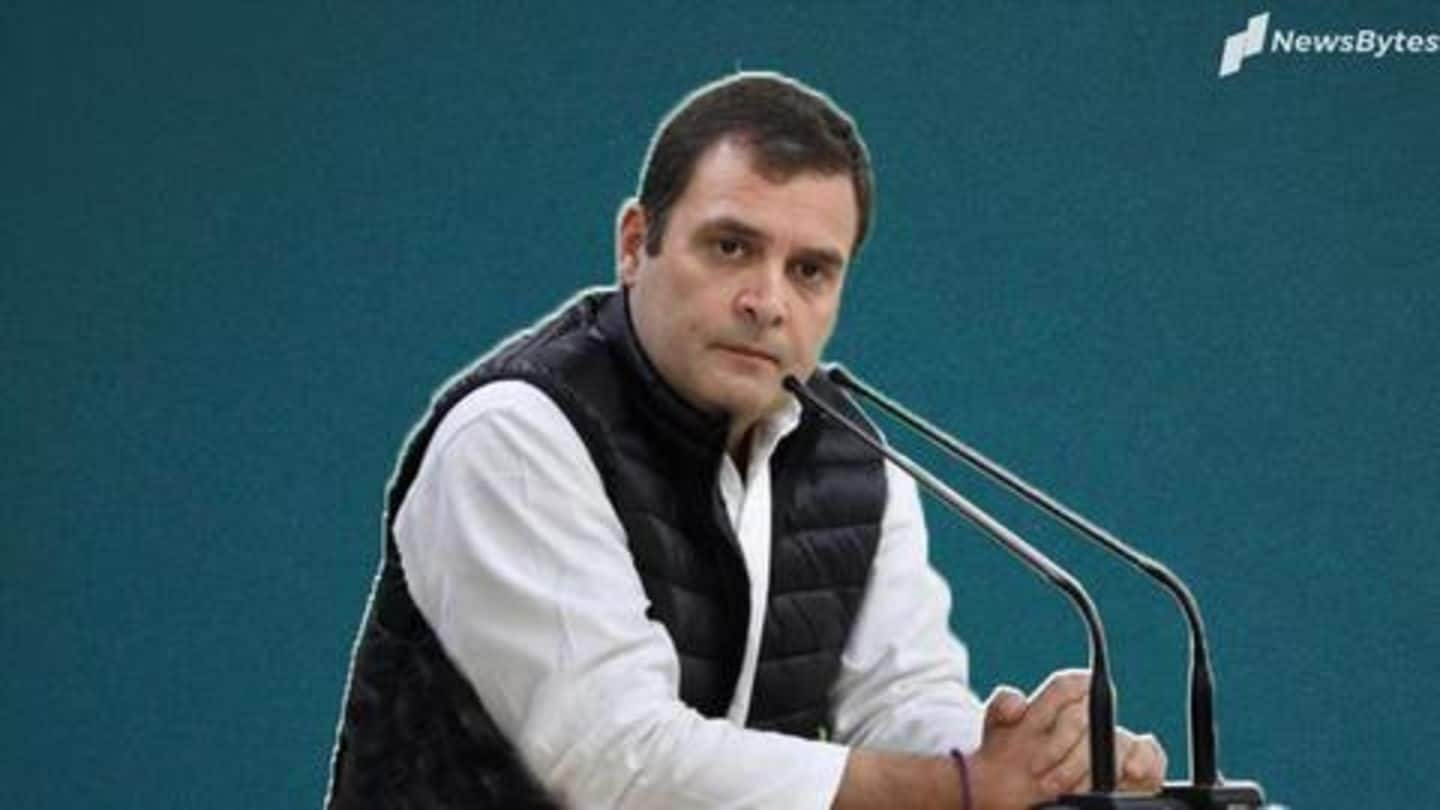 Former Congress President Rahul Gandhi on Friday renewed his attack on Bharatiya Janata Party, led by Prime Minister Narendra Modi. Focusing on the controversial National Register of Citizens (NRC) and National Population Register (NPR), which was sanctioned by the government earlier this week, Rahul said just like demonetization, these two schemes are a "tax on poor". He made these comments in Chhattisgarh.
During demonetization, poor couldn't withdraw money from banks: Rahul
Today, Rahul went to state capital Raipur, where he attended the National Tribal Dance Festival. Speaking to reporters there, he said, "You understand demonetization. It was a tax on poor people. Go to banks and give your money but do not withdraw money from your account. Entire money went to the pocket of 15-20 rich people. This (NPR or NRC) is the same thing."
He said poor will be forced to bribe officers
"Poor people will have to go to officers and show their documents and give bribe. They will have to give bribe if there is a slight mistake in their names. Crores of rupees will be pulled out of the pockets of the poor," he explained.
CAA, NRC, and NPR have caused an unrest across India
Of late, the Citizenship Amendment Act (CAA) and NRC have created an uproar across India, as critics believe it will be used to target Muslims. Amid the unrest, Centre approved NPR which many saw as a precursor to NRC. However, the saffron party has reiterated that Indian citizens need not worry. BJP also blamed vested interests for spreading rumors.
From economy to unemployment, Rahul cornered PM over various issues
Apart from citizenship matters, Rahul also slammed PM Modi for the economic slowdown and said growth rate would come down to 2.5% if measured via the old technique. He said the world is talking about rampant violence, how women can't roam freely at night, and unemployment, which is at a 45-year high. "But PM Narendra Modi is not able to understand it," Rahul claimed.
Earlier, Rahul and BJP exchanged fire over detention center claims
This isn't the first time Rahul questioned CAA and NRC. Only yesterday, he called PM Modi, RSS' Prime Minister, and said he lied about detention centers. To recall, PM Modi in his rally at Ramlila Maidan said his government never spoke about NRC or detention centers. Responding to Rahul's tweet, BJP said he was "Joothon ka Sardar" and claimed Congress approved the detention centers.