Tukde-tukde gang should be taught a lesson, says Amit Shah
Tukde-tukde gang should be taught a lesson, says Amit Shah
Dec 26, 2019, 04:56 pm
2 min read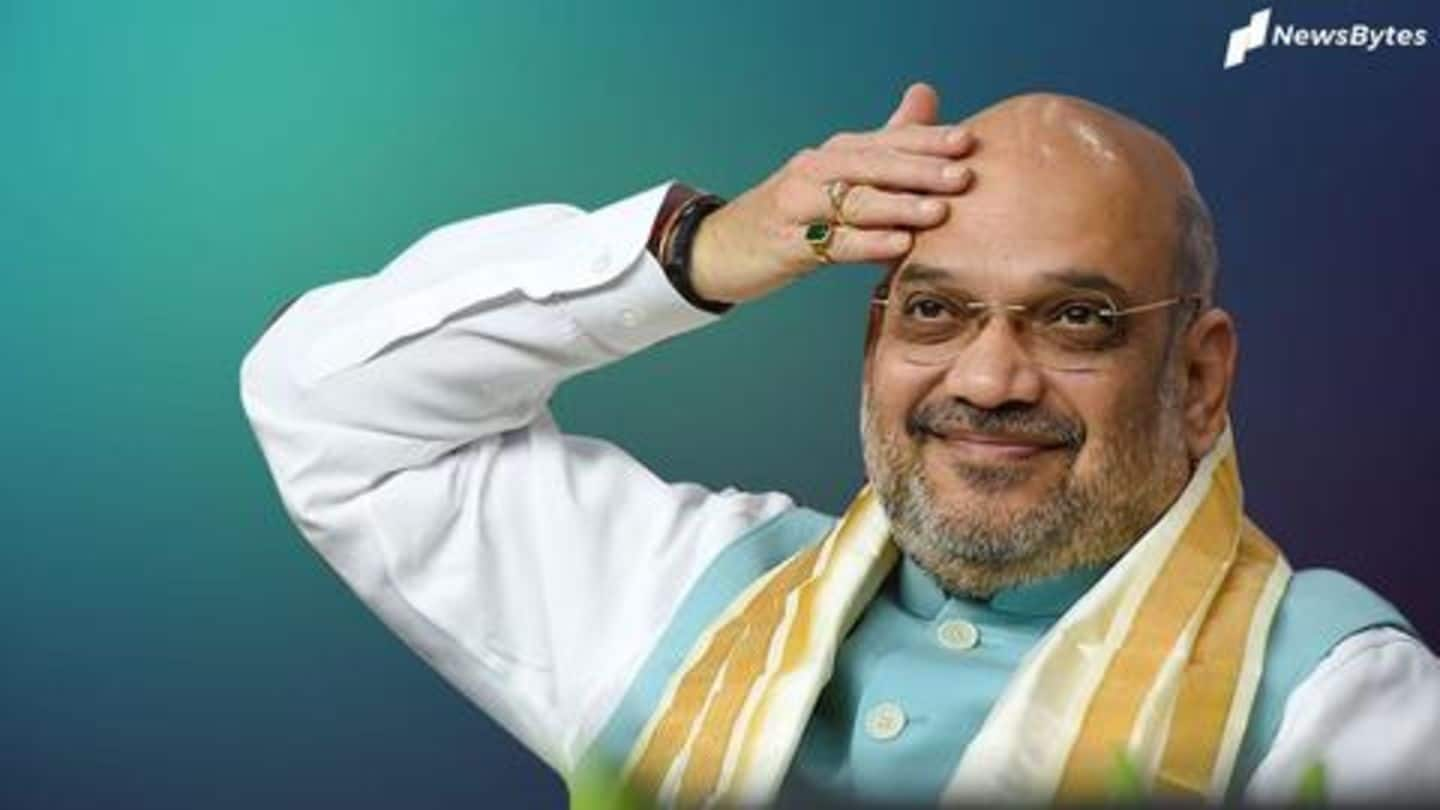 Last Sunday, Prime Minister Narendra Modi sounded the bugle for BJP's campaign for Delhi elections with his speech at Ramlila ground. And today Union Home Minister Amit Shah hopped on the bandwagon. Pitching for a BJP sarkar at the national capital, Shah urged voters to teach "tukde-tukde" gang a lesson while speaking about the anti-CAA protests. Here's more on what he said.
Shah blamed Congress for violence in Delhi
Shah, who steered passage of Citizenship Amendment Bill in both Houses earlier this month, trained guns at rival Congress. He said politicians were responsible for spoiling Delhi's peace. "I want to say that it's time to punish the tukde-tukde gang led by Congress. They are to be blamed for the violence in the city," he said. Delhi will go to polls early next year.
Shah asked why Opposition leaders were silent inside Parliament
Further, Shah also asked where were the Opposition leaders when the Bill was discussed in the Parliament. He claimed they kept dilly-dallying. For the uninitiated, the new law on citizenship sparked widespread protests in Delhi. Jamia Millia Islamia University became the epicenter of tensions after students took to streets. Delhi Police, which comes under Shah, resorted to tear gas to control them.
Congress hampered Delhi's peace: Shah
Home Minister Amit Shah: Congress party ke netritva me tukde-tukde gang jo Dilli ke ashanti ke liye zimmedar hai, isko dand dene ka samay aa gya hai. Dilli ki janata ne dand dena chahiye. (2/2) https://t.co/fIw1D1dixB

— ANI (@ANI) December 26, 2019
He also mentioned anti-Sikh riots, said BJP delivered justice
Moving from anti-CAA protests, Shah also slammed Congress for the anti-Sikh riots of 1984, which sparked after former Prime Minister Indira Gandhi's assassination. "Congress could never deliver justice to the victims. The moment the Modi government came to power, an SIT was formed. Today the rioters are in jail," he said at the event organized by Delhi Development Authority (DDA).
Separately, Shah claimed AAP didn't fulfill several promises
Besides Congress, Shah also slammed Aam Aadmi Party (AAP), which governs the state currently. "Arvind Kejriwal had promised he would not take a bungalow or a car and several other such things, but he took them all. His government has not completed 80 percent of the welfare work that he promised in 2015," the Home Minister said. Shortly, AAP responded to his allegations.
Accused of cheating voters, AAP listed its achievements
● 24x7 subsidised electricity
● Free Water
● Free Quality Healthcare
● World-class Govt Schools
● 1.4 Lakh CCTVs
● Free Wifi
● Free Travel for women
● Door Step Delivery

यह सारे काम @ArvindKejriwal सरकार ने कराए हैं और @AmitShah चुनाव से ठीक पहले ठप्पा लगाने आए है। https://t.co/a64mOKEjjb

— AAP (@AamAadmiParty) December 26, 2019