Hardik Patel's will: Parents, protesters and 'gaushala' named as inheritors
Hardik Patel's will: Parents, protesters and 'gaushala' named as inheritors
Sep 03, 2018, 04:55 pm
2 min read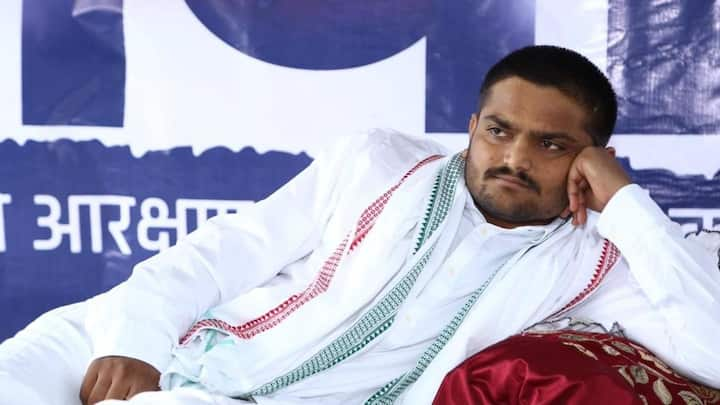 Patidar leader Hardik Patel, whose hunger strike entered ninth day on Sunday, said he has prepared his will, anticipating he would die early. In his will, he has mentioned his parents, a cow shelter and kin of 14 agitators who died in violent protests, three years ago, as the inheritors. He claimed Rs. 50,000 cash, life-insurance policy and a car as his assets.
My soul can depart any time, says Patel
"My body is becoming weak and I am suffering from pain, disease and infections. In these circumstances, I cannot place trust in this deteriorating body. My soul can depart from this at any time, so I decided to declare my final will," Patel said.
Money to be distributed between parents and cow-shelter
Interestingly, Patel lives an opulent lifestyle, complete with plush house, expensive watches, and high-end luxury cars, but none of it found mention in the will. Out of Rs. 50,000 he declared, Rs. 20,000 is for his parents and rest for a gaushala in Rajkot, said Manoj Panara, convenor of Hardik's Patidar Anamat Andolan Samiti (PAAS). The cash was declared in an Axis bank account.
Patel's royalty from upcoming book will go to family, protesters
Interestingly, Patel is expecting millions of dollars in royalty from an upcoming biography titled 'Who took my job'. This money will be distributed among his parents, sister Monica, and the kin of 14 protesters who lost their lives, according to his will.
Many politicians met Patel at his Ahmedabad residence
Since August 25, the firebrand leader from Gujarat is sitting on hunger strike demanding reservation for the Patidar community. In the recent days, his Ahmedabad residence has hosted a number of leaders from various parties including Congress, AAP, TMC, RJD and the NCP. Outside his house, police allegedly lathicharged supporters who came to see him, prompting Patel to deny medical check-ups.