Pakistan hasn't created environment for dialogue: Scindia on ongoing tensions
Pakistan hasn't created environment for dialogue: Scindia on ongoing tensions
Mar 01, 2019, 04:22 pm
3 min read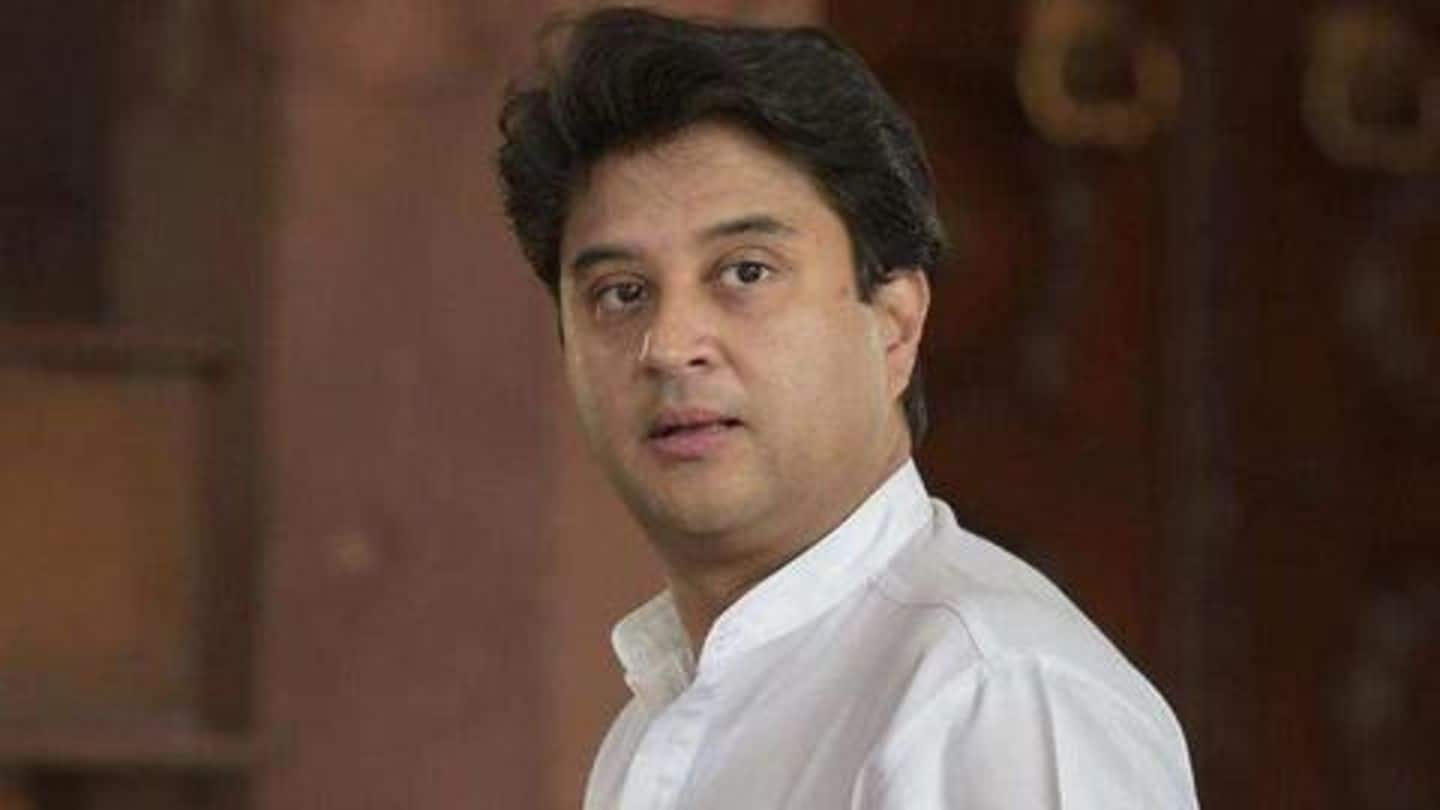 Congress leader Jyotiraditya Scindia gave his opinion on the current Indo-Pak situation on Friday and said Pakistan hasn't created a safe atmosphere for talks. Scindia, who attended a conclave of India Today along with his colleague Sachin Pilot, said though talks may help in finding a solution, but Pakistan has to necessitate an environment for that. He said the nation is united on terrorism.
Pakistan and India witnessing worst escalation in decades
For days now, India-Pakistan ties have been strained. A CRPF convoy was attacked by Pakistan-based Jaish-e-Mohammed on February 14 and 40 soldiers lost their lives. India strongly protested Pakistan's behavior of providing safe haven to terrorists, but the latter rejected the allegations. Subsequently, IAF launched a pre-dawn strike on Jaish's biggest camp in Balakot, Pakistan, which was seen as aggression by the neighboring country.
Scindia said dialogue is necessary but in apt environment
At a time when emotions have gained momentum in the country, Scindia said we shouldn't talk with Pakistan. He reminded late Prime Minister Atal Bihari Vajpayee also held talks with Pakistan but nothing was achieved. "I have believed from then till now, the environment has to be created for dialogue. Has Pakistan created that atmosphere? Absolutely not," said Scindia.
Scindia thinks talking with Pakistan isn't possible now
Congress will highlight BJP's failures in elections
Scindia also touched the topic of upcoming general elections and said mere talks won't work this time. While stressing terrorism can't divide the nation, Scindia said the Congress' strategy is clear. We will ask what BJP promised five years ago and what it achieved, said Scindia. "The atmosphere of intolerance has got heightened. Look where we have reached. What has the government done," he asked.
Meanwhile, Shah said Pakistan's "isolation" is India's win
While Congress will undoubtedly focus on the flaws of the Modi regime, BJP leaders will speak about his achievements. At the same event, BJP President Amit Shah claimed the "isolation" of Pakistan and return of Wing Commander Abhinandan Varthaman was India's "diplomatic victory". "We are adopting a complete zero-tolerance policy for terrorism and today Pakistan has been isolated all over the world," Shah said.
Track record of Modi government has been best: Shah
"I believe the track record of our government has been the best in dealing with terror since Independence... Maximum number of terrorists have been eliminated under BJP government led by Modi, (sic)" Shah said.
What did Congress do after 26/11, asks Shah
Slamming Pakistani Prime Minister Imran Khan, Shah said he should have at least condemned the Pulwama attack. "The Pakistan PM should have criticized the Pulwama attacks, at least once. How can we expect anything from him, or trust him," he said. Shah also asked what did Congress do after 26/11 attacks. He claimed the attacks continued and talks didn't yield anything.