After blaming Sheila Dixit for decline, Congress' PC Chacko resigns
After blaming Sheila Dixit for decline, Congress' PC Chacko resigns
Feb 12, 2020, 03:44 pm
3 min read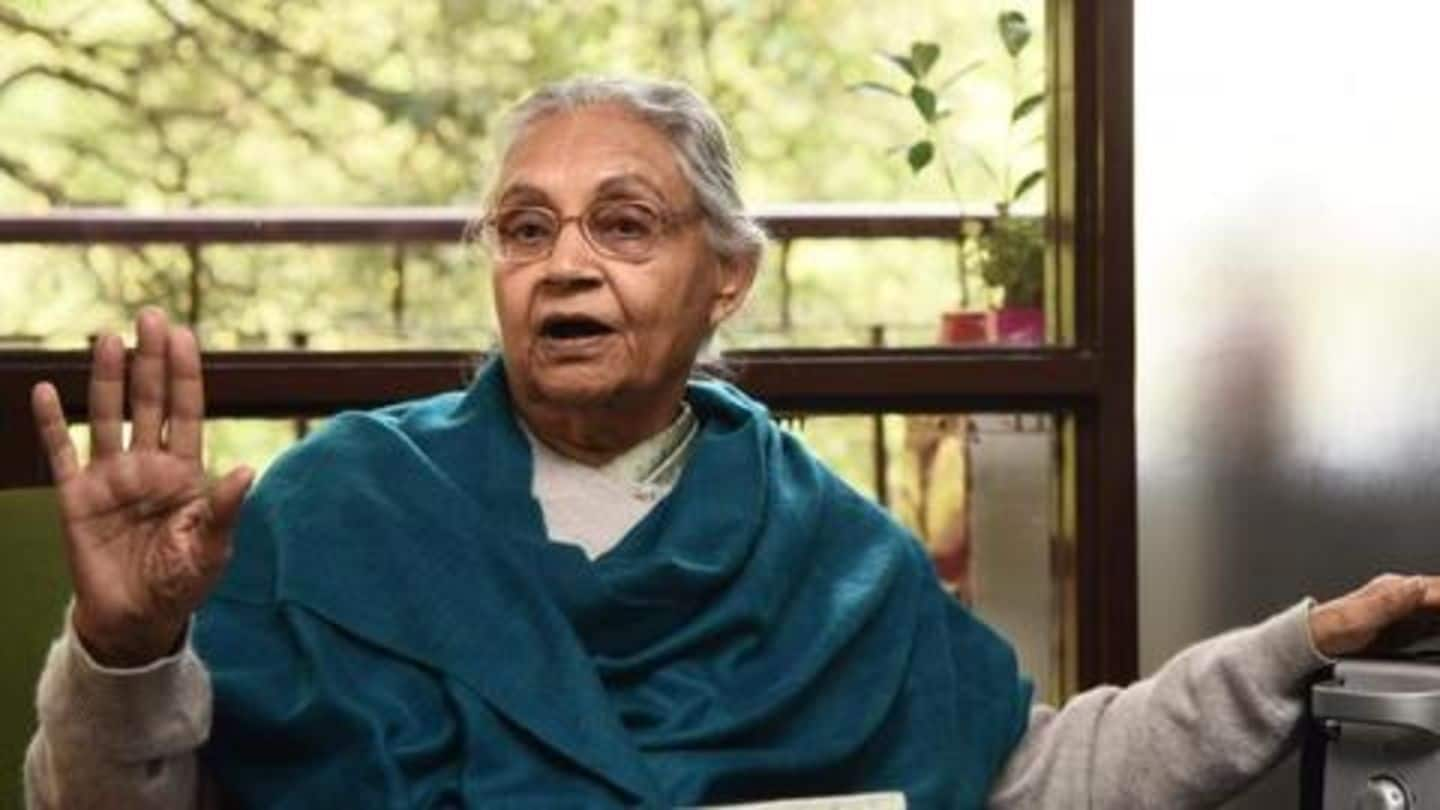 At a time when Congress must get its act together as it failed to win even a single seat in its former citadel, Delhi, the party's leader PC Chacko blamed veteran Sheila Dixit, who passed away last year, for the decline. After passing despicable comments, the in-charge of Delhi Congress resigned from the post. His statement drew ire of former Union Minister Milind Deora.
Sheila Dixit was 'Goliath', defeated by 'David' Kejriwal
Under Sheila Dixit, Congress ruled Delhi for a straight 15 years, but in 2012, her image was rocked by a string of corruption cases. Then, rose Aam Aadmi Party's Arvind Kejriwal, who slammed Dixit for letting things go haywire under her nose. Ironically though, in 2013, the first time Kejriwal took oath as Delhi CM, he was supported by Congress. The government lasted just 49 days.
In 2015 and 2020, Congress failed to open its account. This time, the loss was more damning as the vote share fell to less than 5%. Moreover, Congress candidates lost deposits in as many as 63 seats. After the debacle, Subhash Chopra, the chief of Congress' Delhi Unit, stepped down. Chacko followed his footsteps, but not before blaming Dixit.
Downfall started when Sheila Ji was CM: Chacko
"The downfall of the Congress party started in 2013 when Sheila Ji was the CM. The emergence of a new party AAP took away the entire Congress vote bank. We could never get it back. It still remains with AAP," Chacko said.
Unfortunate that she is being blamed: Milind Deora
Taking strong offense at Chacko's words, Milind Deora, the former chief of Mumbai Congress, tweeted, "Sheila Dikshit ji was a remarkable politician & administrator. During her tenure as Chief Minister, Delhi was transformed & Congress was stronger than ever. Unfortunate to see her being blamed after her death. She dedicated her life to @INCIndia & the people of Delhi (sic)." Sanjay Jha concurred too.
Let's try to be a vote-winning party: Jha
And if I may add, let's try and be a vote-winning party, not a vote-cutting one.

We do not do justice to the legacy of the distinguished lady, the late Sheila Dikshit Ji who single-handedly transmogrified Delhi into a different league. https://t.co/CIOoLn24Z9

— Sanjay Jha (@JhaSanjay) February 12, 2020
Chidambaram saw comfort in BJP's defeat, was called out
This incident comes close to the heels of another one when a Congress leader called out P Chidambaram for being delusional. He tweeted that AAP's win shows bluff and bluster lost. "The people of Delhi have defeated the polarizing, divisive and dangerous agenda of the BJP," he wrote yesterday. On this, Congress spokesperson and Pranab Mukherjee's daughter Sharmistha asked the party to introspect.
Congress spokesperson and Pranab Mukherjee's daughter Sharmistha sought answers
With due respect sir, just want to know- has @INCIndia outsourced the task of defeating BJP to state parties? If not, then why r we gloating over AAP victory rather than being concerned abt our drubbing? And if 'yes', then we (PCCs) might as well close shop! https://t.co/Zw3KJIfsRx

— Sharmistha Mukherjee (@Sharmistha_GK) February 11, 2020
Congress scoring duck should shock party leaders, but it isn't!
There are many reasons behind Congress' drubbing, the primary one being the party's failure to form its campaign sooner. Even stars like Rahul Gandhi and Priyanka Gandhi entered the battle excruciatingly late (not that their early presence would have made much of a difference). But surprisingly, rather than acting to change things, the leaders are insulting Sheila Dixit's legacy with their statements.