Pragya Thakur demands FIR over Congress MLA's 'burn her' threat
Pragya Thakur demands FIR over Congress MLA's 'burn her' threat
Written by
Siddhant Pandey
Dec 08, 2019, 11:23 am
2 min read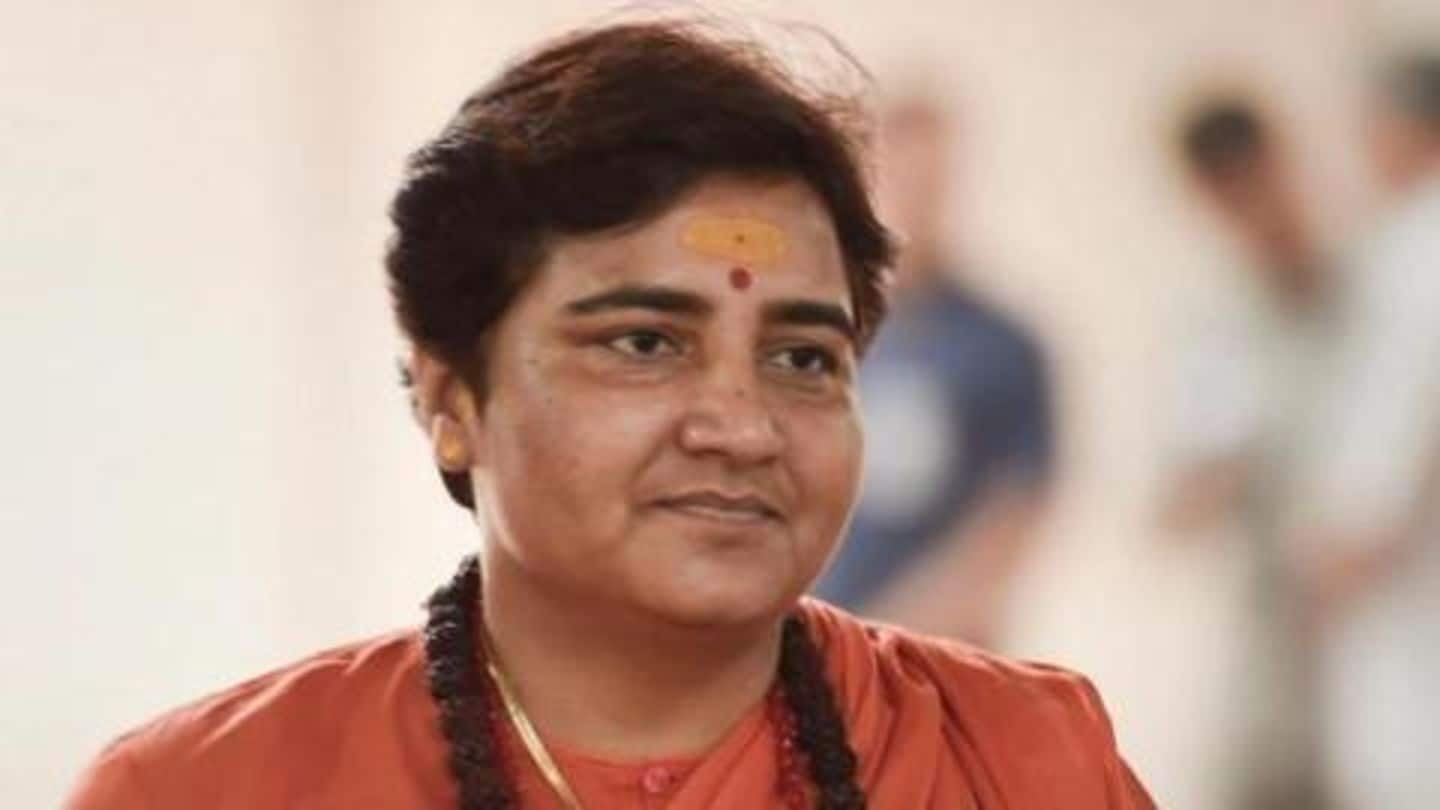 Bharatiya Janata Party MP Pragya Singh Thakur reached a police station in Bhopal, Madhya Pradesh, late Saturday, demanding an FIR against a Congress MLA. Thakur sat on a dharna outside the police station, claiming the police refused to file her complaint against Govardhan Dangi, Congress MLA from Biaora, who had recently threatened to burn her over her remarks on Mahatma Gandhi's assassin Nathuram Godse.
Police refused to file FIR under Congress pressure, alleged Thakur
On Saturday night, Thakur approached the Kamla Nehru Police Station to lodge an FIR against Dangi. She claimed she waited two hours, but the police refused to file her complaint. She alleged, "Police is under so much pressure of Congress party that they refused to file FIR." Additional Superintendent of Police Sanjay Sahu told PTI Saturday, "Right now, we are holding talks with Pragyaji."
Here's what the Congress MLA had said
Recently, Dangi had told reporters, "If Pragya Thakur sets foot here (in Madhya Pradesh), we won't burn her effigy, we will instead burn her." Dangi was referring to Thakur calling Godse a patriot in the Parliament on November 27. He later apologized for the comment, adding, "I meant to say that the people of Rajgarh district will boycott her."
Thakur called Godse a 'patriot' in Lok Sabha
During a discussion in the Lok Sabha on the Special Protection Group (Amendment) Bill on November 27, DMK MP A Raja mentioned Nathuram Godse. Thakur then interjected saying, "Don't give the example of patriots," to a massive uproar. She later denied the remark, claiming she was referring to Udham Singh, not Godse. She, too, tendered an apology for the remark.
Thakur removed from Defense Panel; barred from parliamentary party meetings
Thakur, who had called Godse a "patriot" once before in May, was then removed from a Defense Ministry consultative committee, headed by Union Defense Minister Rajnath Singh. She was also barred from attending BJP parliamentary party meetings.