I am reading Upanishads, Gita to fight BJP-RSS: Rahul Gandhi
I am reading Upanishads, Gita to fight BJP-RSS: Rahul Gandhi
Jun 05, 2017, 12:34 pm
1 min read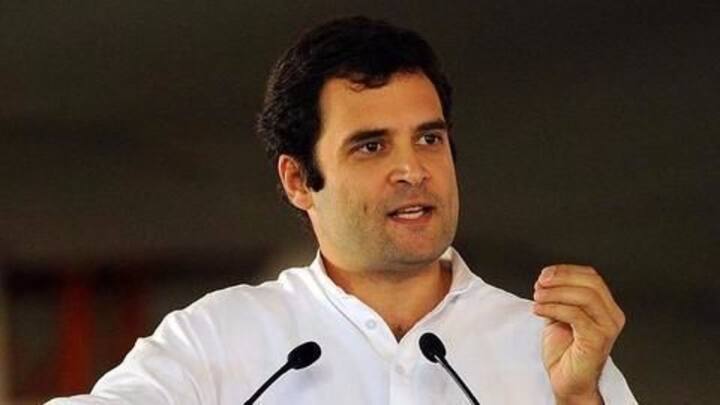 Congress vice-president Rahul Gandhi announced he is reading the Upanishads and the Bhagwad Gita to fight the BJP and the RSS. "I ask (RSS men): my friend, you are doing this, you are oppressing people, but it is written in the Upanishad that all people are the same. How come you are contradicting what your own religion says?" he told party functionaries in Chennai.
RSS thinks 'entire universal knowledge' comes from Modi: Gandhi
Gandhi claimed RSS doesn't "understand India", but "understands only Nagpur", its headquarters. He said all Indians, be it a Tamil or a UPite, have the right to dissent, and RSS was trying to go against that right by imposing one idea on the whole nation. He also hit out at PM Narendra Modi, saying BJP members thought the "entire universal knowledge" came from Modi.
'Told Priyanka I love Tamil, Tamils'  
"I told my sister that I love coming to Tamil Nadu. I wrote (to Priyanka), I love Tamil, Tamils. She wrote back I love them too," Gandhi said, adding he has "decided to start watching Tamil movies" and "read about the Tamil Nadu's culture".