Rajasthan: Ashok Gehlot to be CM; Sachin Pilot, his deputy
Rajasthan: Ashok Gehlot to be CM; Sachin Pilot, his deputy
Written by
Shiladitya Ray
Dec 14, 2018, 04:28 pm
2 min read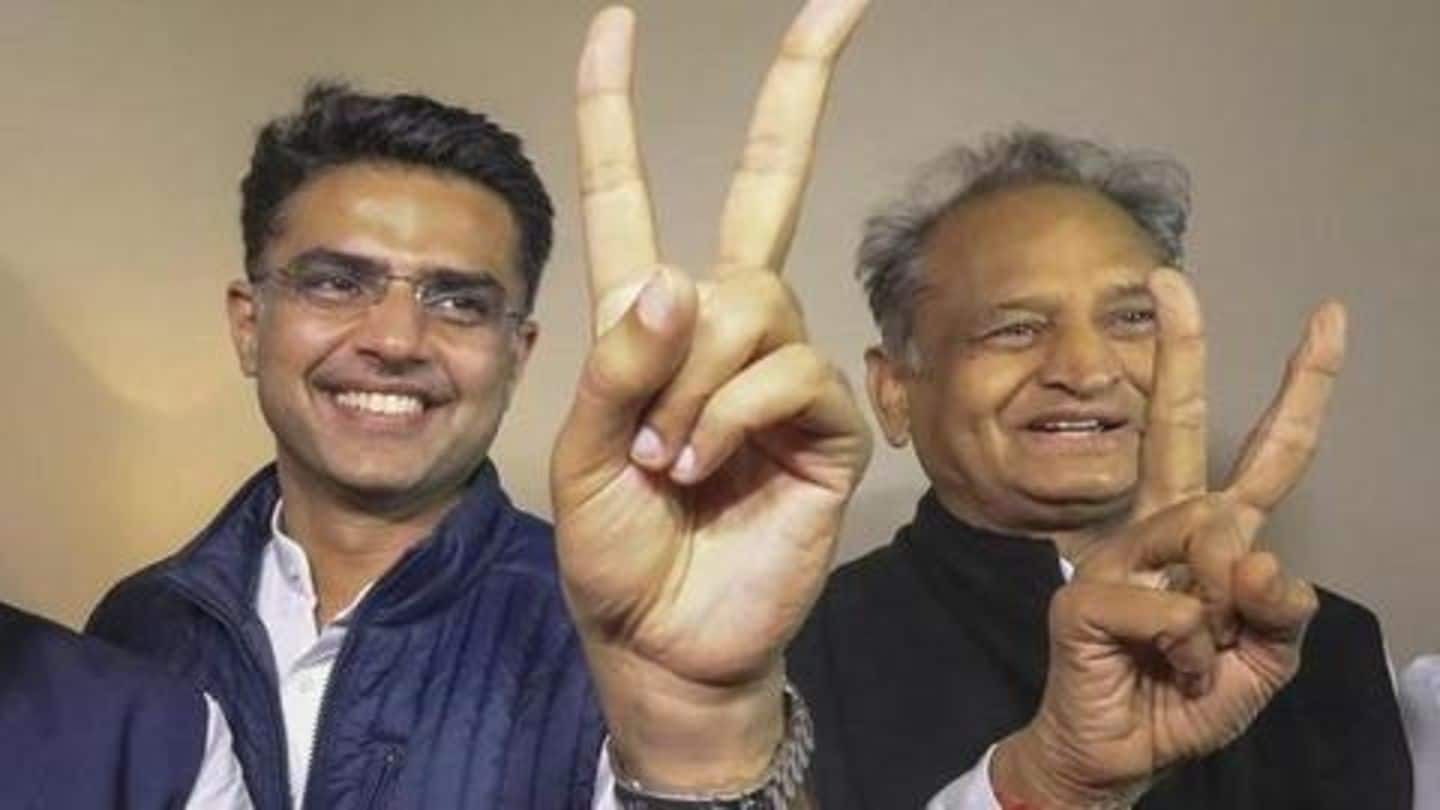 Ashok Gehlot has been chosen as the new Chief Minister of Rajasthan, and Sachin Pilot has agreed to be his deputy, NDTV has reported. Ending speculation about the ongoing tussle between the two Congress leaders, Congress chief Rahul Gandhi tweeted a photo of himself and the duo, all three grinning. Here are the details.
RaGa tweets about the 'united colors of Rajasthan'
Reportedly, Gehlot had always been the favored candidate
Reportedly, two-time Chief Minister Ashok Gehlot was always the forerunner for the position, as the Congress did not want to upset the 67-year-old veteran and master strategist for someone else. However, it's been reported that Pilot, who was the other contender for the post, went down fighting. He argued that he had revived the Rajasthan Congress from near-oblivion, and thus deserved the post.
Sachin Pilot steered Congress to victory
Pilot had been appointed the president of the Rajasthan Pradesh Congress Committee (PCC) in 2014, in the hope that he would reverse the grand old party's dismal performance in the 2013 elections. 41-year-old Pilot, who had a reputation of leading from the front, seems to have lived up to the Congress' expectations, as he spearheaded the Congress takeover of Rajasthan.
Protests had erupted in support of Pilot
Given the tussle between Pilot and Gehlot, this morning, the Gujjar community which supports Pilot took out a protest and blocked the highway at Alwar, to show support for the young candidate. Earlier, sporadic protests had erupted too. However, Pilot called for "calm and decorum", said that he had "full faith" in the Congress leadership, and would "welcome" Rahul and Sonia Gandhi's decision.