#RoadTo2019: Rajasthan MLA, famous for JNU condom comment, quits BJP
#RoadTo2019: Rajasthan MLA, famous for JNU condom comment, quits BJP
Nov 19, 2018, 04:09 pm
2 min read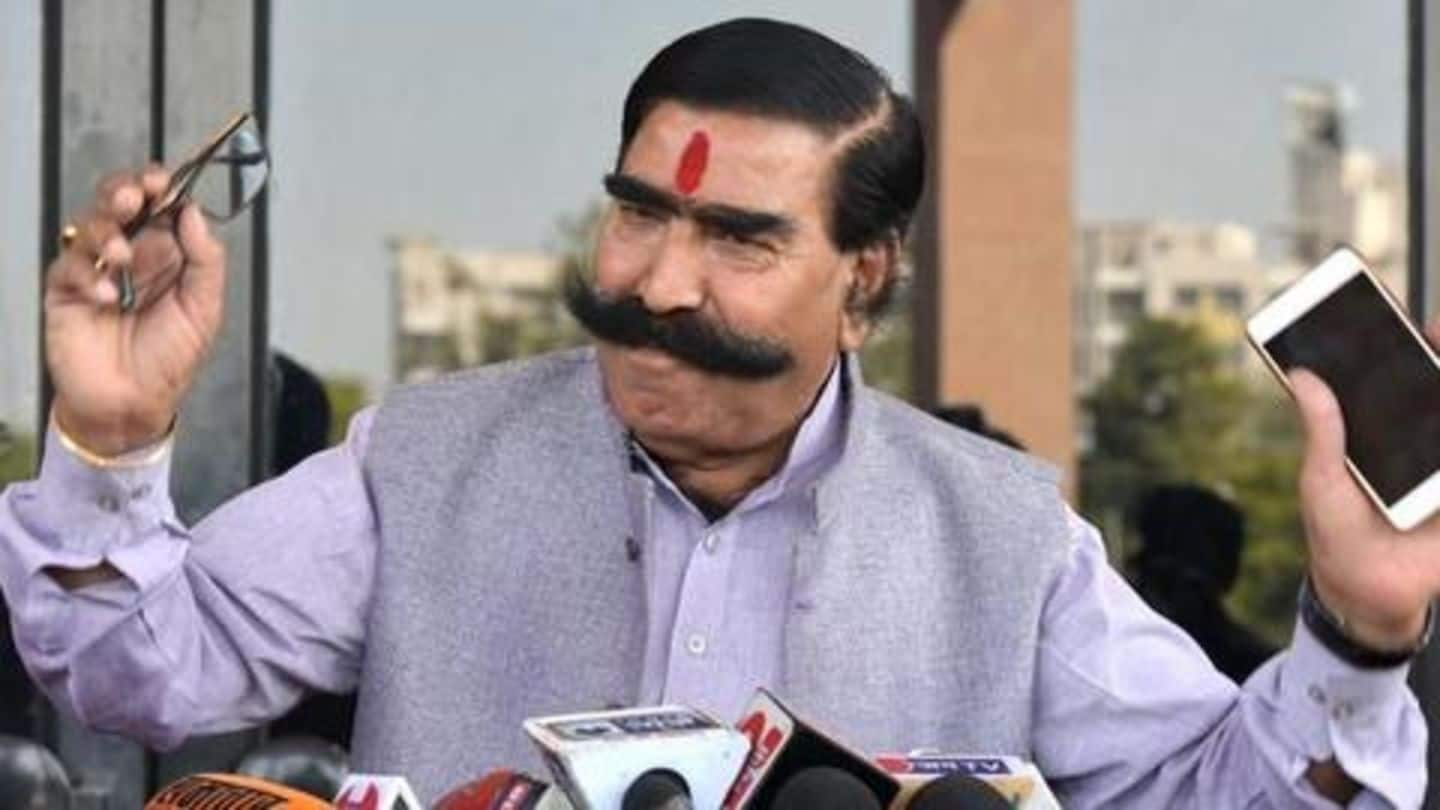 BJP MLA from Ramgarh constituency in Rajasthan's Alwar, Gyan Dev Ahuja, quit the party on Monday after he was denied a ticket for the upcoming Assembly elections. The party has fielded Sukhwant Singh from the constituency, instead. Giving his resignation, Ahuja expressed his disdain for the 'dictatorial attitude' of the party. Earlier, he had asked for the removal of Rajasthan CM Vasundhara Raje.
He vows to fight for issues like cow protection
Ahuja said he will be contesting as an independent candidate from Sanganer seat and will continue to talk on issues like Ram Janmabhoomi, cow protection, and Hindutva. "Protesting against the dictatorial attitude of BJP, I have resigned from primary membership of the party," he said. He added he wasn't told why his name was dropped from the candidates' list, and this led to the decision.
Ahuja claims he resigned after pressure from his supporters, family
"My name was dropped by the party without taking me into confidence. I was not even told about the reason why my name was dropped. After pressure from my supporters and family members, I resigned from the party," Ahuja said.
Ahuja's comment on JNU got him national attention
Ahuja found his way to national headlines after he commented on JNU's culture post the anti-sedition row. He had said 50,000 pieces of bones, 3,000 used condoms, 500 used abortion injections, 10,000 cigarette "pieces" were found from the campus daily and that students roamed around "naked". Commenting on the lynching of Pehlu Khan in 2017, Ahuja had said he had no regret about it.
His statement on Pehlu Khan's death
"We should not take the law into our hands. But we have no regret over his death because those who are cow-smugglers are cow-killers, sinners like them have met this fate earlier and will continue to do so," he had said.
Several BJP members have quit the party
Ahuja is the latest one to join a list of BJP members who have quit the party, before Rajasthan goes to vote on December 7. BJP members Manvendra Singh and Harish Meena ditched the party to join Congress. Notably, Singh has been fielded against Raje from Jhalrapatan. Raje has been the MLA from the constituency for three terms and this battle has all attention.