Samajwadi party celebrates 25 years of its existence
Samajwadi party celebrates 25 years of its existence
Nov 06, 2016, 07:30 am
3 min read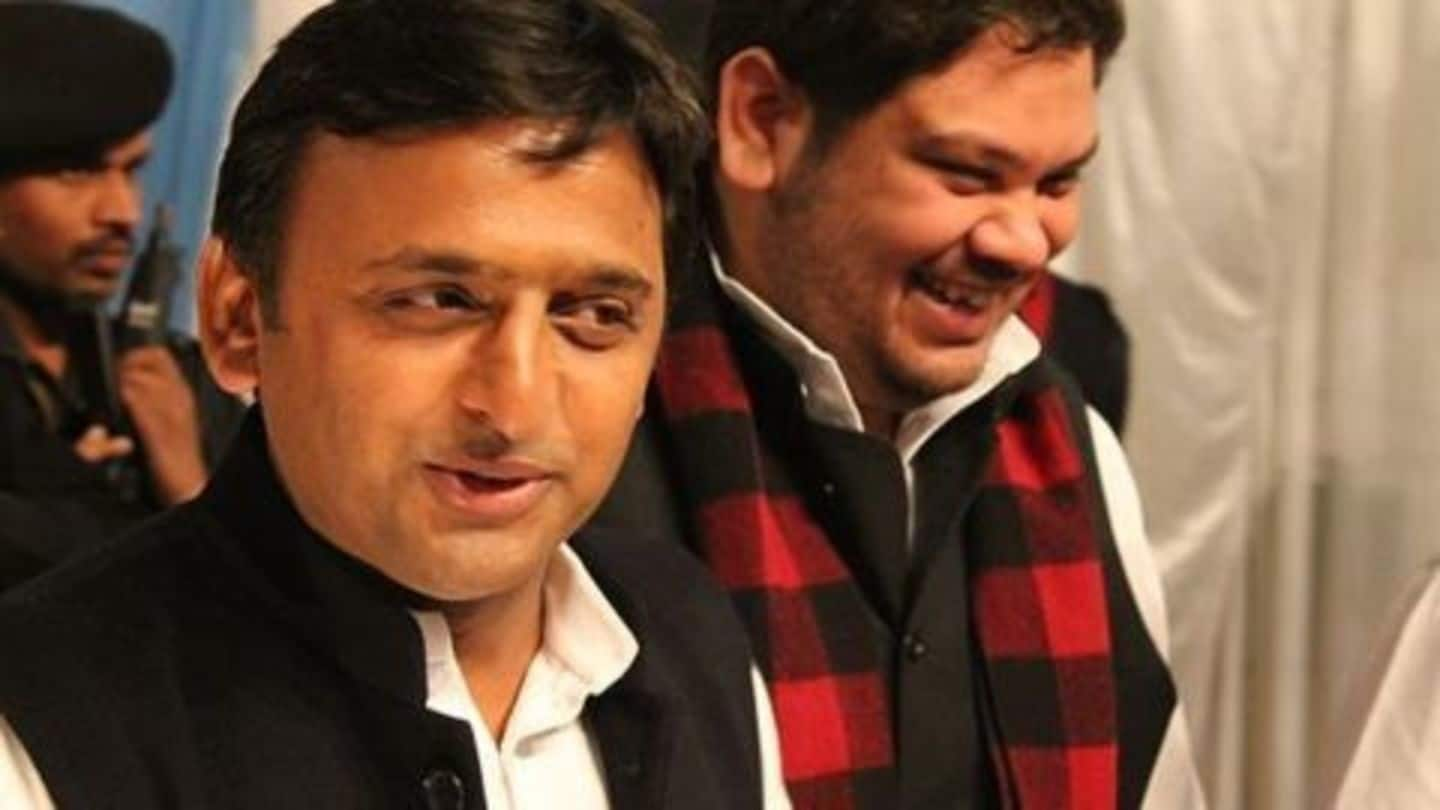 The Samajwadi party held a function today in Lucknow to celebrate its 25th anniversary. The event was attended by Lalu Prasad Yadav of the RJD, former prime minister HD Deve Gowda of the JDS and JD(U) leader, Sharad Yadav. Given the recent acrimony between Akhilesh Yadav and uncle Shivpal Yadav, the event was marked by several occasions where both took swipes at each other.
Infighting in the Samajwadi party
In recent weeks, an ugly power struggle within the Samajwadi party has played out in public between senior party leaders. UP CM Akhilesh Yadav and Samajwadi party chief in UP, Shivpal Yadav have been bickering to gain control over the party. At the silver-jubilee celebrations, Mulayam Singh along with Akhilesh and Shivpal Yadav shared the stage together to put up a united front.
Crux of the Samajwadi party feud
The feud in Samajwadi Party revolves around the hostility between UP CM Akhilesh Yadav and his uncle Shivpal Yadav. The acrimony dates back to 2012 when Akhilesh Yadav was appointed Chief Minister by overlooking Shivpal Yadav. They have since had multiple disagreements over party matters.
Shivpal Yadav and supporters fired
Akhilesh and Shivpal Yadav's differences became public in recent months: Akhikesh sacked Shivpal and three other cabinet ministers close to him and replaced people in key-positions that were Shivpal's appointees. A few weeks later, Shivpal sacked several leaders close to Akhilesh for "anti-party" activities.
Fault lines evident at silver jubilee function
Despite efforts by Samajwadi party to put up a united front, UP Party chief Shivpal Yadav took a dig at Akhilesh Yadav by saying "some get power even without working". Although Shivpal also praised Akhikesh's work as CM but gave the credit to Mulayam Singh Yadav for forming a government thrice in UP. He also repeatedly said he would continue to sacrifice for party.
Shivpal Yadav launched a direct attack on BJP by accusing them of creating communal tensions in UP but said SP would remain vigilant against them. Samajwadi party's celebrations were attended by Lalu Prasad Yadav who said, "We are here to strengthen Samajwadi Party." Lalu indicated that just as political-parties in Bihar had chased off BJP, he would help SP accomplish the same in upcoming-elections.
Lalu Prasad downplays rift
Lalu Prasad Yadav downplayed the rift in Samajwadi Party and said, "There is no fight in the party, Yadavs don't fight with each other. Young, old everyone in the party has to work together to bring back SP to power."