Tharoor says BJP win in 2019 will create 'Hindu Pakistan'
Tharoor says BJP win in 2019 will create 'Hindu Pakistan'
Jul 12, 2018, 10:26 am
2 min read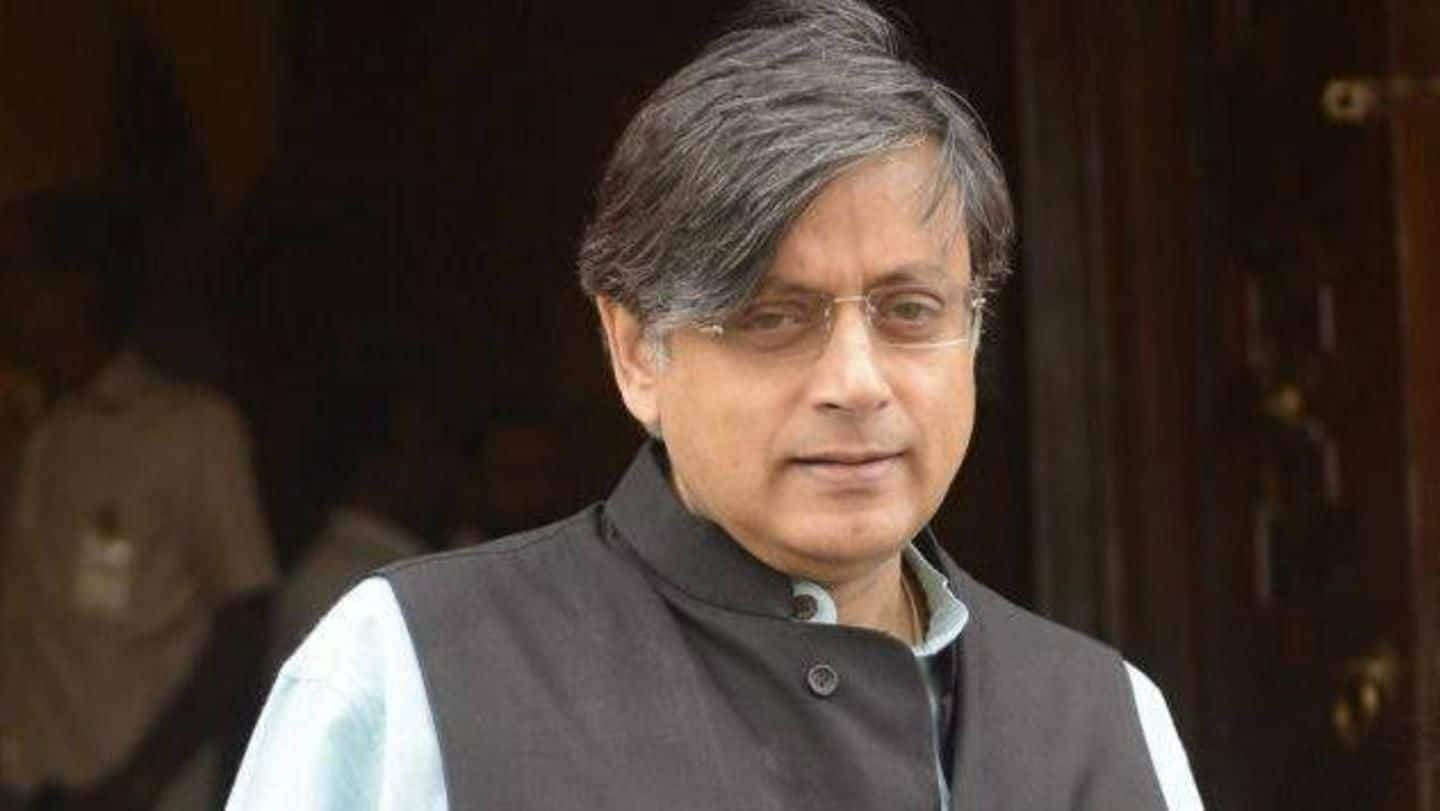 Delivering a lecture on 'Threats Faced by Indian Democracy and Secularism' in Thiruvananthapuram, eminent Congress leader Shashi Tharoor said Bharatiya Janata Party will create a 'Hindu Pakistan' if voted to power after Lok Sabha elections of 2019. Tharoor said the BJP will also tear up the Constitution and not respect the rights of minorities. His statements have sparked a political controversy of sorts.
BJP will tear existing Constitution, write new one, claims Tharoor
Tharoor said if BJP won again in 2019, "Our democratic constitution as we understand it will not survive." He prophesied the saffron party may write a new Constitution. "That new one will be the one which will enshrine principles of Hindu Rashtra, that will remove equality for minorities, that'll create a Hindu Pakistan," Tharoor said. He added this wasn't what freedom fighters fought for.
Moving from BJP, Tharoor launched an attack on RSS too
Further, Tharoor said the only thing that has stopped BJP from doing so is a two-thirds majority in Rajya Sabha. Not only BJP, Tharoor also targeted the Sangh Parivar. He said the stalwarts like VD Savarkar, MS Golwalkar and Deendayal Upadhyaya, wanted the Constitution discarded, and argued it had western influences. But Tharoor said this wasn't the case.
"Is the PM willing to answer questions about his idols?"
Tharoor then said the biggest irony was that Prime Minister Narendra Modi kept the photo of Savarkar opposite Mahatma Gandhi in the Parliament. He added the PM may have called the Constitution his 'holy book', but was he ready to answer questions about what his idols thought about it? Tharoor said Modi wanted to 'construct new India' by undermining its ethos.
Disgruntled with Tharoor's comments, Sambit Patra demands apology
Tharoor's remarks obviously didn't go down well with BJP. The party spokesperson Sambit Patra said Congress President Rahul Gandhi must apologize for the MP's comments. "Congress was responsible for the creation of Pakistan because of its ambitions yet again it has gone ahead to demean India and defame Hindus of India," Patra added. On Twitter, Patra wrote, "Pak appeasing policies of Cong are unparalleled."