Cambridge Analytica's 'proposal' to Congress leaked by Shehzad Poonawalla
Cambridge Analytica's 'proposal' to Congress leaked by Shehzad Poonawalla
Apr 17, 2018, 01:51 pm
2 min read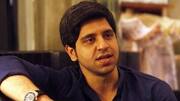 Rebel Congress leader, Shehzad Poonawalla, has released a copy of Cambridge Analytica's proposal to Congress to prepare for 2019 Lok Sabha elections, India Today reports. The 49-page-report titled 'Data Driven Campaign: The Path to the 2019 Lok Sabha', was allegedly developed in August 2017. This expose comes after Congress's incessant denial of using the UK firm's help for elections in the country.
Shehzad Poonawalla takes jibe at Rahul Gandhi
Details of the pitch to Congress in the expose
Allegedly, Cambridge Analytica's former CEO Alexander Nix himself prepared the proposal including a strategy for elections in Karnataka, Madhya Pradesh and Chattisgarh. According to the report, CA promised Congress data mining, national situational analysis, data-driven campaign, strategic communication review, media monitoring and planning etc. Poonawalla alleged the services' cost was undervalued at Rs. 200-300 crore on paper, and real expense couldn't be accounted for.
Poonawalla credits CA for Rahul Gandhi's social media 'makeover'
Poonawalla said, "One could see the remarkable difference in social media strategy and campaign of Rahul Gandhi and Congress which was very dry until then. Everyone could see the sudden spurt in Congress social media presence once Cambridge Analytica got a go-ahead from Congress Party."
CA boasts of aiding Donald Trump win in the pitch
Reportedly, in the pitch, the firm bragged about President Donald Trump's win. In the proposal, CA explained their data mining strategy. They would have collected data from websites like Facebook, Twitter, built models and provided insights. Cambridge Analytica allegedly planned to record details of anyone who signed up on the Congress website and use it for target advertising; on web and mobile.
Other reports claim Congress never signed the deal
Alexander Nix, reportedly, met Rahul Gandhi, and former union ministers Jairam Ramesh and P Chidambaram. An NDTV report states leaders of the party confirm the meeting happened but Congress didn't ink the paper. Head of Congress's Data Analytics Department, Praveen Chakravarthy said, "Just being the recipient of a commercial proposal does not automatically imply a contractual engagement between the party and the vendor."
Congress leaders deny taking help from Cambridge Analytica
"It is plain and simple - the party has not worked with the said firm. As regards receiving proposals, the Congress party, by virtue of its standing as a strong national party, receives many proposals from many firms regularly, pitching their services," Chakravarthy said.