#TelanganaElections: BJP to give 1 lakh cows, slash fuel tax
#TelanganaElections: BJP to give 1 lakh cows, slash fuel tax
Written by
Shiladitya Ray
Nov 12, 2018, 04:18 pm
3 min read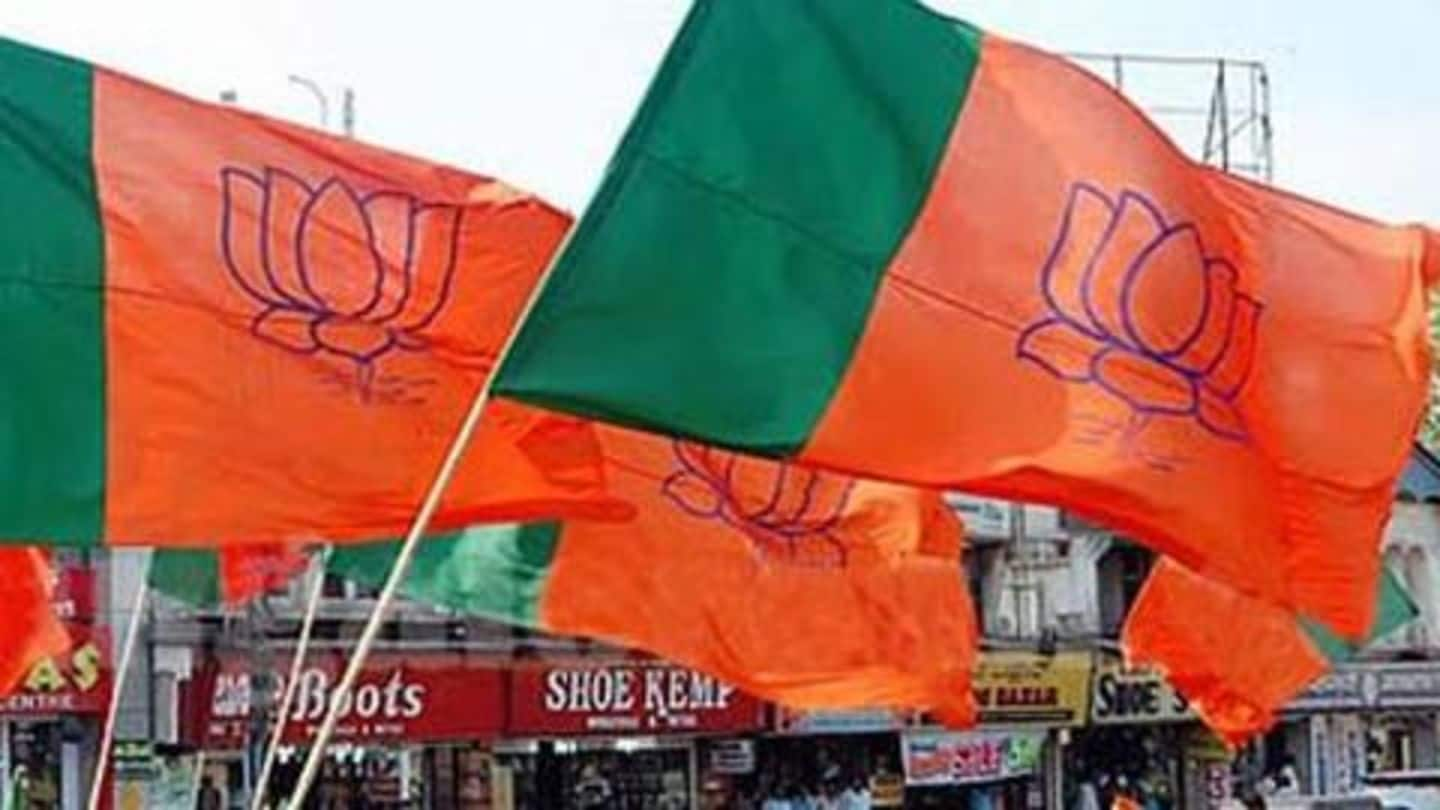 The Telangana unit of the BJP, in its election manifesto for the upcoming Legislative Assembly elections, has reportedly promised to distribute 1 lakh cows every year for those interested in owning cows. Additionally, among other things, the saffron party has promised to slash VAT on fuel to zero. However, the election manifesto is yet to be officially released. Here's what we know about it.
What we know about the cow distribution scheme
Speaking to media, the Telangana BJP's manifesto committee chairman, NVSS Prabhakar, said that distributing cows would be beneficial to agriculture and the rural economy in the state. When asked about the cow distribution scheme, Prabhakar said that an online portal would be set up for those interested in registering. Cows will be given away on auspicious days, but those receiving the cows would have to arrange for fodder.
3,000 cows will be given away in every district
"Cow is helpful for agriculture, medicine as well as the rural economy and is a sacred animal...Those interested - farmers, citizens or well-wishers - will be given a cow. In every district, we will give away 3,000 cows," said Prabhakar.
VAT on petrol, diesel to be reduced to zero
Prabhakar also said that the Telangana BJP, in accordance with Prime Minister Narendra Modi's "plea" to reduce VAT of fuel, would slash VAT to zero. Currently, there is a VAT of 32% on petrol and 27% on diesel in Telangana. When asked about revenue generation, the BJP leader said that the state treasury and other sources like human and natural resources would be tapped.
How the BJP is planning to woo urban voters
Apart from the aforementioned election promises, the Telangana BJP has said that it hopes to provide 1 lakh new jobs within three months of coming to power by filling government vacancies. In a bid to woo urban voters in Hyderabad, Karimnagar, and Warangal, the party has also promised to significantly bring down water costs by providing potable water at Rs. 6 per month.
Other election promises made by the BJP
Additionally, the Telangana BJP has promised to cancel surcharges on commuters presently levied by the TSRTC for bus travels during festivals. In a bid to woo TSRTC employees, it has also promised to give a portion of corporation's profits to its employees. Further, the BJP has promised to set up a "task force" for the protection of lands owned by the Waqf board and other religious institutes.