How well has the Modi government fared in 3 years?
How well has the Modi government fared in 3 years?
Written by
Anupama Vijayakumar
May 26, 2017, 01:15 pm
4 min read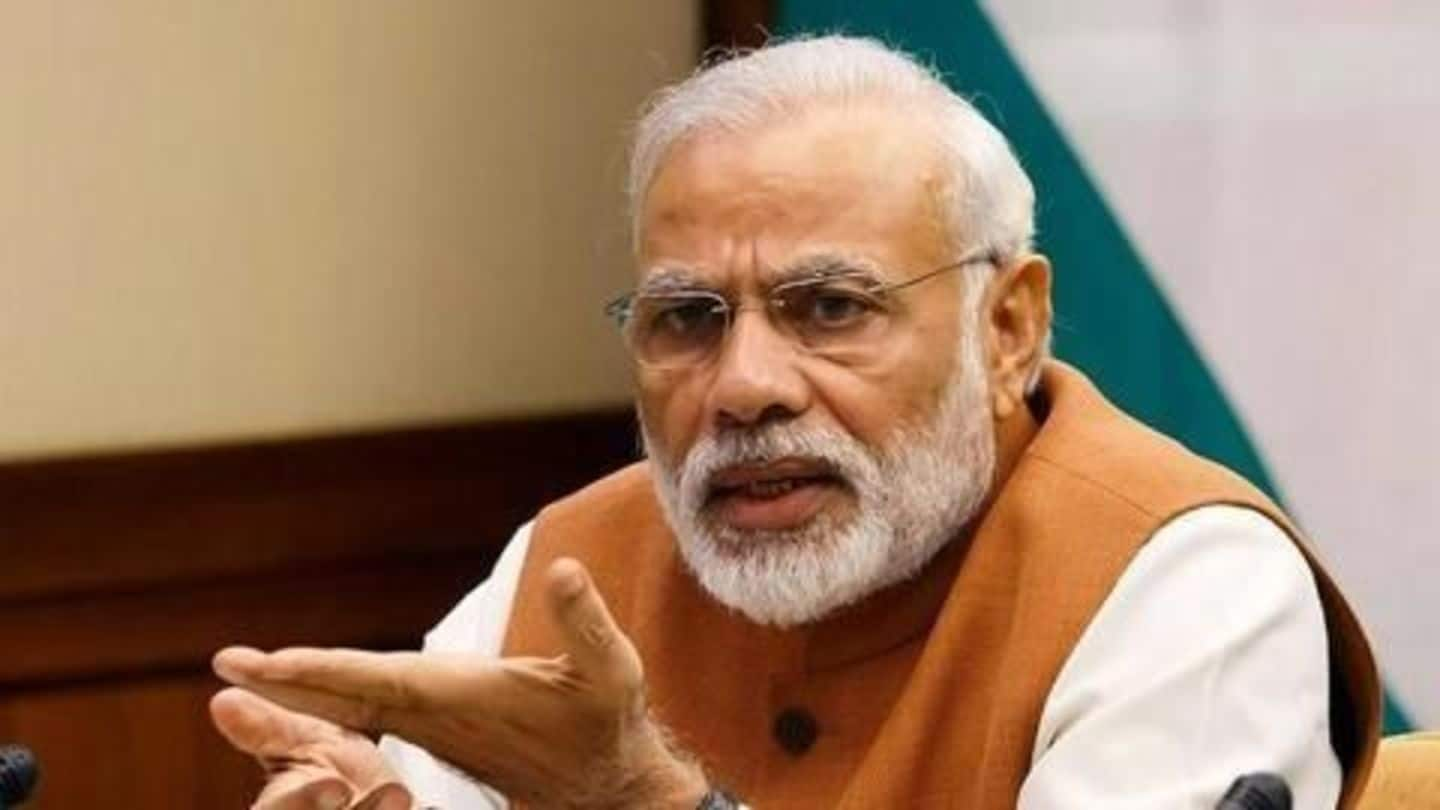 The BJP government swept to power in 2014 projecting its PM face Modi as the embodiment of "acche din" that would soon arrive under BJP rule. Flagship initiatives introduced to this effect include Swachh Bharat Mission, Make in India and greater foreign engagement. However, the government has also faced criticism for its saffronization agenda. How has the Modi government fared in three years?
The Swachh Bharat Mission
One of the first initiatives brought in by the government in 2014, Swachh Bharat Mission aimed to bring about a cultural change in attitude towards littering and open defecation. While household toilet availability improved from 41.93% in 2014 to 63.98% in 2017, the World Bank has termed the scheme's implementation as "moderately unsatisfactory", citing a requirement for independent third party assessment.
Pradhan Mantri Gram Sadak Yojana under the Modi government
BJP manifesto promised to improve road connectivity at the village level, connecting ports to hinterland and all-weather roads improving connectivity to tribal hamlets. A BJP tweet reveals that the PMGSY had picked up pace under Modi, resulting in the construction of 133 km/day in 2016-2017 from 69.35 km/day in 2013-14, although the rate of achieving targets has fallen 94% in the same time period.
A whopping Rs. 20,000 crore was allocated to the Programme, realizing Modi's vow to save Ganga ahead of elections in 2014. Newest figures have revealed that implementation has been minimal under the scheme. The figures reveal that merely 18% of the total funds budgeted (Rs. 3,633 crore) was allocated to the project over the last three years out of which only 9% was spent.
Performance in the power sector
Power sector has taken rapid strides under the Modi government including becoming a net exporter of power. However, government data reveals that these achievements are dimmed by 13,523 villages which still haven't achieved 100% electrification covering all households.
Growing unemployment rates
BJP assigned high priority to addressing unemployment ahead of the 2014 elections. However, job growth under Modi government has been dubbed "sluggish" by the Labour Ministry. Unemployment rate stands at 5% of the labour force. IndiaSpend analysis on these figures further reveal that jobs created by NDA from 2014-17 equals 50% of jobs created by UPA in its last three years, indicating little progress.
How about Foreign Policy?
Modi's renewed approach to India's foreign policy has given India an image boost in the international stage and made its presence felt at international forums. India has grown more confident and assertive with Pakistan and China India has further charted the course for expanding engagement with relatively uncharted territories including Oceania and is purported to derive military and economic benefits from its numerous engagements.
Fighting in India, for India
Internal security seemed hunky-dory for the Modi government until beginning of 2016. India has been grappling with internal security threats on multiple fronts since then. Cutting down spending on police modernization to about one-fifths of what it was in 2014-15, India's war against Maoists seem to be plagued by obsolete techniques. Fresh violence in Kashmir further saw fatalities amongst security forces increase 82%.
Gearing up to face internal security challenges
The government has started to adopt an unapologetic, tougher stance favouring the security forces. While Arun Jaitley recently made a case against political intervention in Army's decisions in battlefield, Rajnath Singh launched the 'SAMADHAN' formula encompassing aspects including intelligence and smart leadership against Maoism.
Demonetization and digitization
Modi government demonstrated remarkable political decisiveness in implementing demonetization and ushering India into digitization thereafter, to crackdown on black money and terrorist financing. Government willingness is undeterred in this regard despite strong opposition from civil society on matters including Aadhaar-PAN linking. Modi has further used the country's banking system to channel service delivery and bring about larger changes including providing loans for micro-enterprises.
Make in India- Are we starting to see results?
India seems to have benefited from the 'Make in India' policy aimed at boosting local manufacturing sector and bring in Foreign Direct Investment. FDI recorded an 18% jump, touching $46.4 billion in 2016, rate of setting up of new industrial units rose by 29%.
How well has the government performed?
Despite remarkable strides, the Modi government has been criticized for attempts to stifle dissenting voices and oppression of Dalits and minorities. Modi government's current term in power (2014-2019) can be termed a period of policy initiation. While outcomes have been slow in many cases, the government could likely derive benefits, if it does manage to get elected a second time.