#Modi2.0: Understanding who will sit where in Lok Sabha
#Modi2.0: Understanding who will sit where in Lok Sabha
May 31, 2019, 10:57 am
3 min read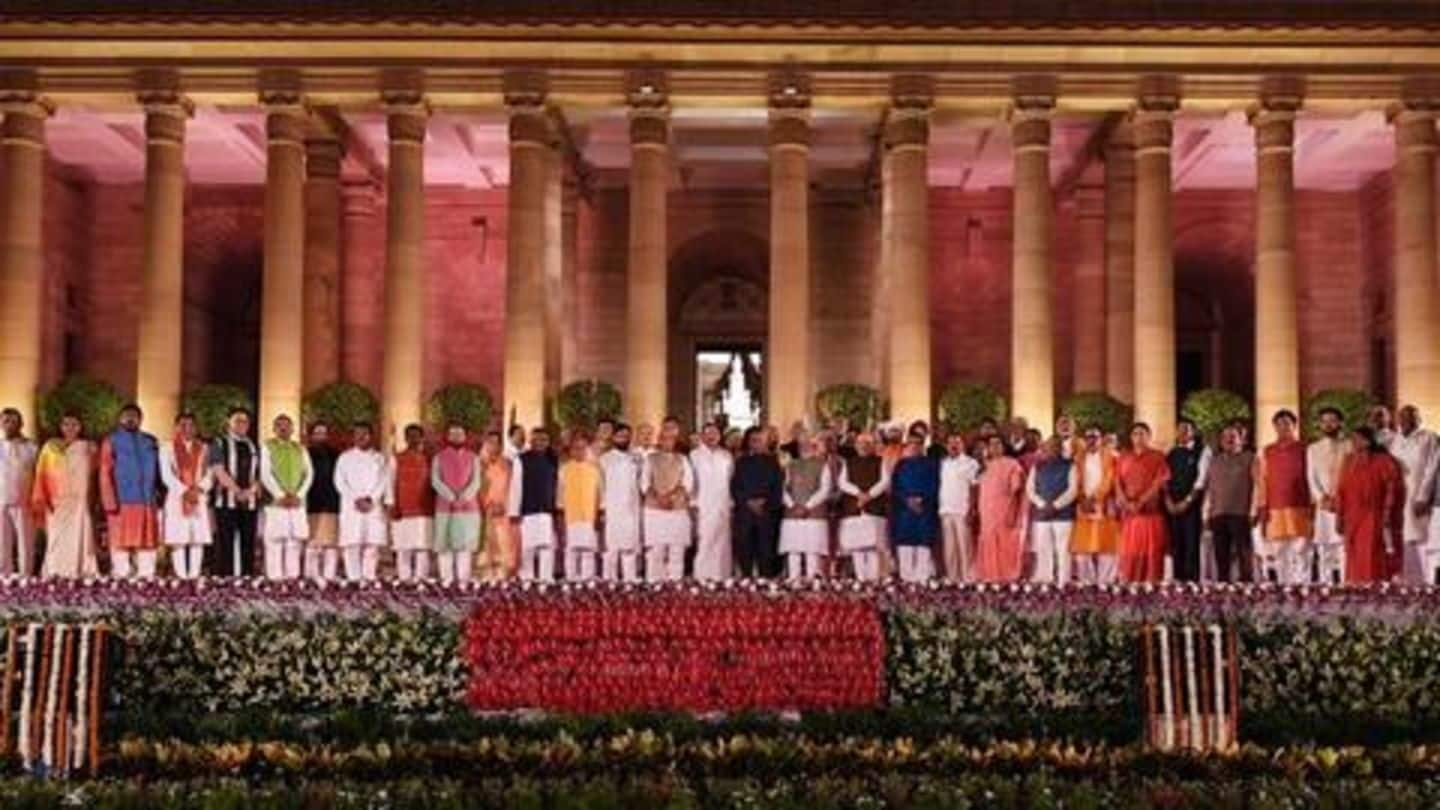 Prime Minister Narendra Modi and his Cabinet took oath at Rashtrapati Bhavan on Thursday. And in a few days from now, the first session of 17th Lok Sabha will begin. Soon, parliamentarians will make laws which will affect the entire nation. But do you know the Lok Sabha will witness major changes in seating arrangement this time? Let us tell you what.
Lok Sabha's strength is 543, can accommodate 550 people
The strength of the Lower House is 543, each seat representing one constituency. The Lok Sabha can accommodate 550 people. It houses six blocks having 11 rows each. The highest chair is taken by the speaker. As per norms, the Prime Minister and the Cabinet sit on the right side of the speaker. The Opposition leaders sit on his/her left side.
Speaker allots seats to MPs as per a formula
So, can other members of Parliament sit as they like? No. It is the speaker who decides the seating arrangement. The speaker allots seats following this formula: (Strength of the party * seats available in that row)/Total seats in chamber = Number of seats in each row for a party. As per this formula, BJP will get the best seats.
BJP will get 13 out of 20 front row seats
There are a total of 20 front row seats across six blocks. Since NDA has 351 members in Parliament, it will get (351 * 20)/550 = 13, front row seats this time. Applying same formula, Congress will get only two seats since the grand old party won just 52 seats this time. Notably, senior leaders are given preferences and they get front seats.
The frontbenchers aren't returning to Lok Sabha this time
Notably, the five frontbenchers of 2014 will not be returning to Lok Sabha this time. In the last parliamentary session, the frontbench, which is closest to the speaker, was occupied by former PM HD Deve Gowda, leader of Opposition Mallikarjun Kharge, BJP veteran LK Advani, AIADMK's M Thambidurai, and Sushma Swaraj. While Gowda, Kharge, and Thambidurai lost polls, Swaraj and Advani didn't contest.
Shah will get one of the best seats
It should be noted that the senior-most member of the Union Cabinet sits next to the PM. In the last session, this coveted seat was occupied by Rajnath Singh, who also took oath on Thursday. In all likeliness, BJP President Amit Shah will get a front row seat. Leaders like Nitin Gadkari and Sadananda Gowda are also expected to get first seats.
Despite Opposition's poor performance, Sonia's seat might remain unchanged
For next five years, Lok Sabha will be painted saffron. And other parties will get a lot less representation. Take for example BJD and Trinamool, which won 10 and 22 seats respectively. Both parties will lose their favorite seats. Last time, Sonia Gandhi occupied a front seat. While her seat remains secured, it will be interesting to see who will sit next to her.