Google tries to hide Clinton's flaws by rigging searches
Google tries to hide Clinton's flaws by rigging searches
Jun 11, 2016, 09:03 pm
2 min read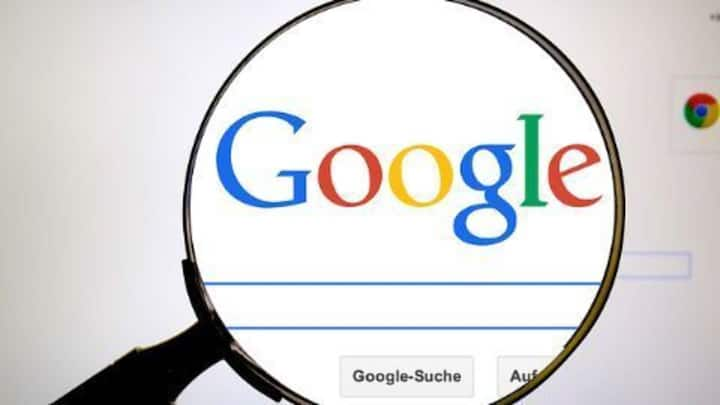 SourceFed in its sensational story declared that Google searches had been rigged to paint Democratic presidential nominee Hillary Clinton in a positive light. Google's key words and stories that depicted Clinton in a negative light were replaced with more positive searches. For instance, SorceFed found that on typing "Hillary Clinton Cri" Google took you to her 'Crime Reforms' rather than criminal records.
Clinton clinches Democratic nomination as Sanders stays in race
The Associated Press declared that Hillary Clinton had won the support of the 2,383 delegates needed to clinch the Democratic nomination. The declaration that came 24 hours earlier than expected was immediately questioned by senator Bernie Sanders. However, even before votes were cast in California, New Jersey, Montana, North Dakota, South Dakota and New Mexico, it was clear that Clinton was the Democratic frontrunner.
Obama endorses Clinton, holds meeting with Sanders
Barack Obama launched a two-pronged move to unify Democrats against Donald Trump. Obama declared in a statement endorsing Clinton: "I cannot wait to get out there and campaign for Hillary." He held a conciliatory meeting with Clinton's primary opponent Bernie Sanders. Resultantly, Sanders declared that he was willing to work with Hillary after being defeated at the Tuesday's primary elections.
Trump delivers his 'crooked Hillary' speech, rebukes Obama
Donald Trump, the presumptive Republican presidential nominee critiqued US President Barack Obama for his endorsement of Hillary Clinton as the Democratic candidate despite knowing she was under "criminal investigation". A defiant Trump, said that he would defeat Clinton in the November elections, which he said would have the largest ever voter turnout. Trump described this as a "crooked Hillary" speech to his cheering supporters.
Hillary Clinton to Trump: 'Delete your Account'
After Trump mocked Obama's endorsement of Hillary, Clinton and Trump engaged in the first ever full blown Twitter war. Trump tweeted "Obama just endorsed Crooked Hillary." To this Clinton's campaign replied with: "Delete your account". It was retweeted 130,000 times in an hour and became Clinton's most tweeted and favorited tweet. 'Delete your account' is said to someone whose joke is just not funny.
Google denies rigging search results
Google denied SourceFed claims saying: "Google Autocomplete does not favor any candidate or cause. Our Autocomplete algorithm will not show a predicted query that is offensive or disparaging when displayed in conjunction with a person's name."