He urinated on me: BJP minister's wife alleges domestic violence
He urinated on me: BJP minister's wife alleges domestic violence
Sep 27, 2019, 06:08 pm
3 min read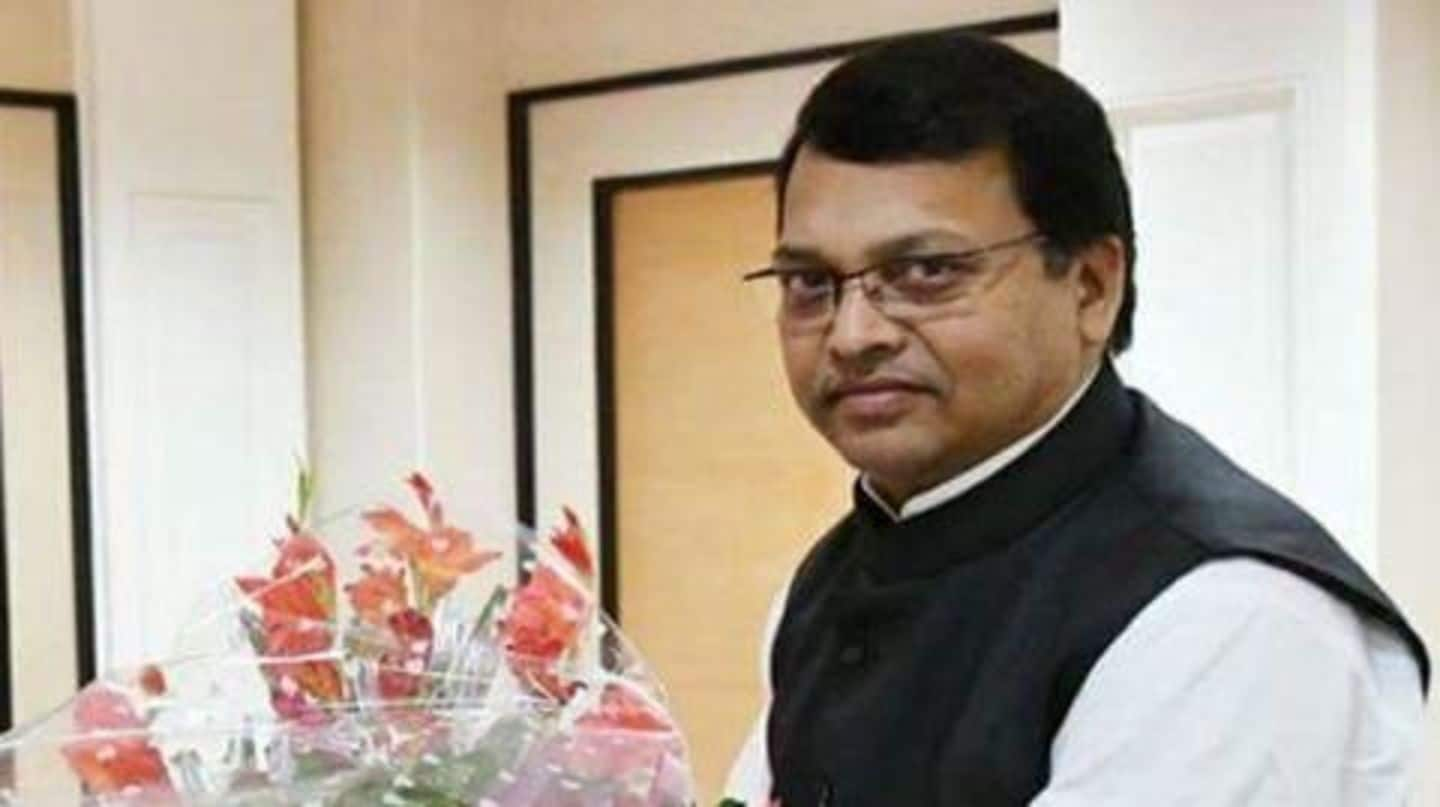 A minister of Yogi Adityanath's government has been accused of domestic violence by his wife, who claimed she apprised the Chief Minister and Prime Minister Narendra Modi about it too. The minister at the center of the latest controversy to hit Uttar Pradesh government is Baburam Nishad. His wife Neetu said in a Facebook post that he "thrashed her and urinated on her too".
Nishad has been married for 14 years
Nishad is the Chairman of the UP Backward Class Finance and Development Corporation and has been given the Minister of State status. He has been married to Neetu for the last 14 years, and according to her, the torture has been going on since then. She claimed the minister not only abused her but also threatened to kill her parents and brothers.
He used to threaten me at gunpoint: Neetu
"My husband hit me and threatened to kill me. He even threatened to shoot me with a gun. My husband is a minister and yet he behaves like this. He used to threaten me at gunpoint, urinate on me and thrash me badly," she alleged.
She went to police, but they dismissed her pleas
Further, Neetu claimed she tried to lodge a complaint against her husband many times, but no one listened to her, considering the "power" he enjoys. "The police officers are in apparent collusion with my husband. I was repeatedly told by them that the matter will be personally sorted with my husband. Despite that, he used to beat me," she said.
Meanwhile, Nishad said he is innocent, accused Neetu of "fighting"
Facing serious allegations of domestic abuse and "misusing his power in the state," Nishad said he is innocent. He accused his wife of spending too much money and claimed she "quarreled" with him too. "She always demands money... She spends a lot and that is why I am seeking a divorce," he said. A family court in Hamirpur is hearing the matter.
Earlier, a TikTok video catapulted Nishad to news
This is the second time in a week that Nishad hit headlines. Earlier this week, he became a social media "sensation", courtesy a TikTok video in which he was seen riding a virtual bike while wearing a helmet.
Shockingly, Adityanath doesn't take cognizance of complaints without "outrage"
The recent events have told us that Adityanath works on a certain pattern- victims of domestic abuse or rape have to resort to social media to be taken seriously by the "star" CM. The same happened in Chinmayanand's case when the alleged rape survivor had to release a clip to get attention, and Neetu did the same. Why don't voices matter without outrage, Yogi Ji?