Vyapam scam: CM Chouhan gets clean chit, 490 charged
Vyapam scam: CM Chouhan gets clean chit, 490 charged
Nov 01, 2017, 12:32 pm
3 min read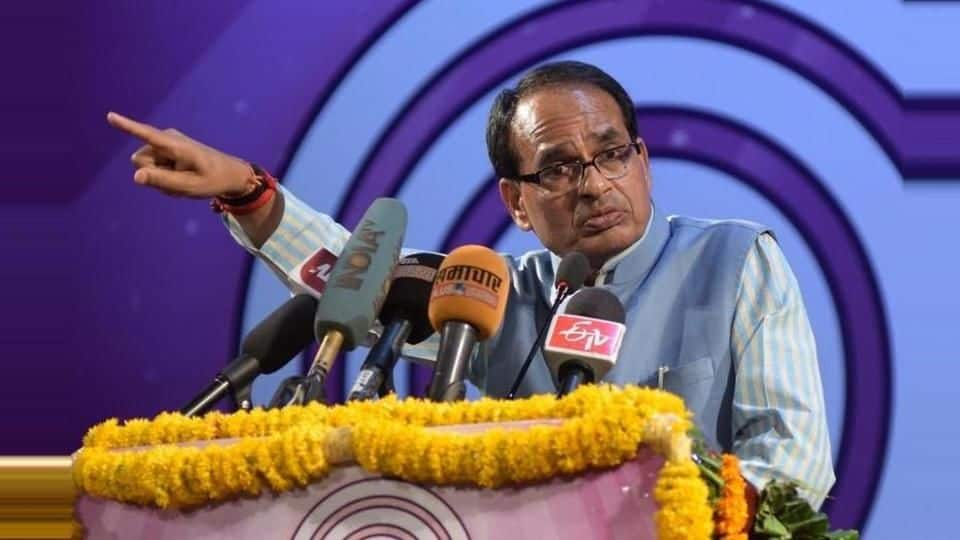 The Central Bureau of Investigation (CBI) sleuths gave a clean chit to MP CM Shivraj Singh Chouhan in the multicrore Vyapam examination scam. Further, 490 people were charged in CBI's chargesheet. CBI said there was no mention of "CM" in the recovered drives as was alleged by Congress leader Digvijay Singh and whistleblower Prashant Pandey. How has Vyapam's investigation progressed? Read on!
What was the Vyapam scam?
Madhya Pradesh Professional Examination Board (Vyavsayic Pariksha Mandal or Vyapam) conducts exams for admission to engineering and medical colleges and for recruitment to government jobs. Vyapam officials reportedly worked with racketeers and candidates to manipulate the roll-numbers of candidates and "solvers." Beneficiary candidates were seated behind solvers, bright medical students who were paid, allowing them to copy. This scam happened between 2008 and 2013.
How did the scam come to light?
Indore police stumbled upon this scam while investigating complaints of impostors in the Pre-medical test exams. About 2,000 arrests, including politicians and bureaucrats, were made. The scam got murkier after about 40 witnesses, alleged beneficiary candidates, were found dead under mysterious circumstances since 2013.
How did the investigation progress?
MP police's special task force (STF) found that Vyapam's system analyst Nitin Mahindra had made excel sheets on his computer detailing names of candidates, money received from them and VIPs or middlemen recommending the candidates. In 2015, CBI took over the investigation. The main accused were Mahindra, PEB's chairman Pankaj Trivedi, governor Ram Naresh Yadav and education minister Laxmikant Sharma among others.
What were Digvijay Singh's accusations?
Mahindra's computer and hard disk, naming those involved on excel sheets, were seized in 2013. Digvijay Singh alleged that the excel sheets had been tampered with to replace "CM," which appeared 48 times, with "M/S" allegedly to save Chouhan from the scam. This allegation was held true by Prashant Pandey, who was hired by the STF as an IT consultant.
What did the CBI's investigation reveal?
CBI submitted a status report to SC, claiming that these allegations were untrue. CBI sent Mahindra's hard disk and Pandey's pen drives, one with "tampered files" and other "original files," to the Central Forensic Science Laboratory (CFSL) for analysis. CFSL denied that Mahindra's hard disk was tampered with as it was last switched off on July 15, 2013 and seized on July 18, 2013.
Meanwhile, who is named in CBI's chargesheet?
Meanwhile, CBI's chargesheet names three Vyapam officials, three racketeers, 17 middlemen, 297 solvers and beneficiaries and 170 guardians related to 2013's PMT test irregularities. It said Pandey's pen drive contains false documents, created after hard disk was seized; but, no action against him was mentioned.
What does this mean for the state's politics?
The CBI's clean chit comes as a relief to CM Chouhan who faces assembly elections next year. Chouhan's image had taken a severe beating after the scam was unearthed. Further, the Congress had repeatedly blamed BJP for Vyapam deaths as "cover-ups," which BJP had consistently denied. Now, the state BJP plans to take action against Singh for blemishing Chouhan "with his bundle of lies."