Robert Vadra confirms he will enter politics, but conditions applied
Robert Vadra confirms he will enter politics, but conditions applied
Mar 10, 2019, 11:37 am
3 min read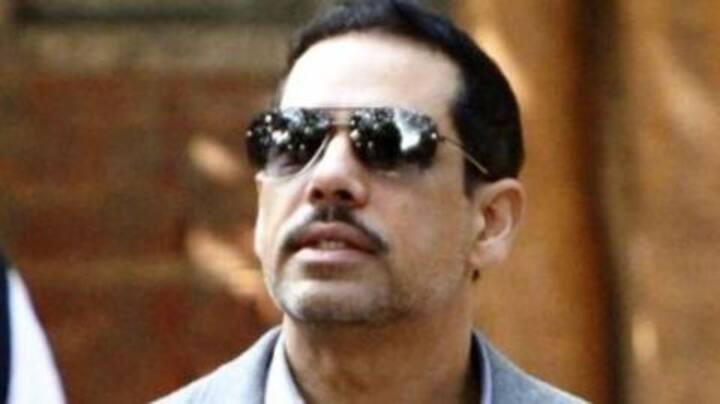 Businessman Robert Vadra, who is married to Congress leader Priyanka Gandhi, wrote a Facebook post on Sunday to confirm he is thinking about joining politics. However, his political plunge won't happen till he is cleared of all "accusations" leveled against him, added Vadra. Earlier, posters of Vadra were put up in Uttar Pradesh's Moradabad and Ghaziabad areas by Congress workers. Here's more.
Vadra remembers campaigning for Sonia and Rahul
In his Facebook post, Vadra wrote the love which people showered, humbled him. He noted many people from various parts of the country asked him to "represent them for a better change" and this was "overwhelming". Vadra added he learned a lot when he visited remote areas of Uttar Pradesh while campaigning for mother-in-law Sonia Gandhi and brother-in-law Rahul Gandhi.
Saw simplicity of life, said Vadra
"I was fortunate to see the simplicity of life lived in those villages and their respect and love I earned in the weeks I spent traveling for kilometers apart n tried to get their messages of help to resolve their issues," Vadra added.
Truth will prevail, added Vadra
Vadra then went on to write that he has been "serving and helping people" for years and would like to do the same through a "bigger platform" but only after accusations against him are cleared. "My belief is truth will prevail n hence I will be part n help for the better change, and development required for our country, (sic)" he added.
"Overwhelmed" by love, Vadra makes big announcement
Chorus for Vadra's entry into politics grew louder
Interestingly, Congress workers put up a poster of Vadra in Moradabad, his hometown, asking him to contest the Lok Sabha elections from there. "Robert Vadra ji, we welcome you to contest the 2019 Lok Sabha elections from the Moradabad constituency," the poster, which also had photos of UPA Chairperson Sonia and Congress President Rahul, read. Days later, a similar poster was put up in Ghaziabad.
Earlier, Vadra said he wasn't in a hurry
When he was asked to comment on the poster, Vadra had said, "Yes, I will start working on it. There is no hurry. People need to feel that I can make a change... All in time."
What is the case Vadra was referring to?
Notably, Vadra is an accused in a money-laundering case which dates back to 2009. It is alleged UK-based firm Syntak received kickbacks for a Petroleum Ministry deal. The money was used to buy £1.9 million property in London. In 2010, the property was sold to Dubai based NRI businessman CC Thampi after a renovation of £60,000. Later, the mansion was resold to Syntak, completing the round-tripping.
Slamming Centre, Vadra said he "didn't run away"
The ED alleges the property is linked to Vadra and his aide Sanjay Bhandari, an absconding arms dealer. The agency claimed it has emails to show Vadra sanctioned the renovation. But Vadra claimed the government is trying to malign me. He even said, "I am in this country, there are people who have looted the country and run away, what about them?"
You deserve Bharat Ratna, BJP had said
Robert is really honest. Thanks for accepting that you looted. You are now eligible for the Bharat Ratna as per your family quota :) https://t.co/zQRl5hQ0xt

— BJP (@BJP4India) March 7, 2019