Opposition couldn't move no-confidence motion as Speaker adjourns LS
Opposition couldn't move no-confidence motion as Speaker adjourns LS
Mar 19, 2018, 06:41 pm
2 min read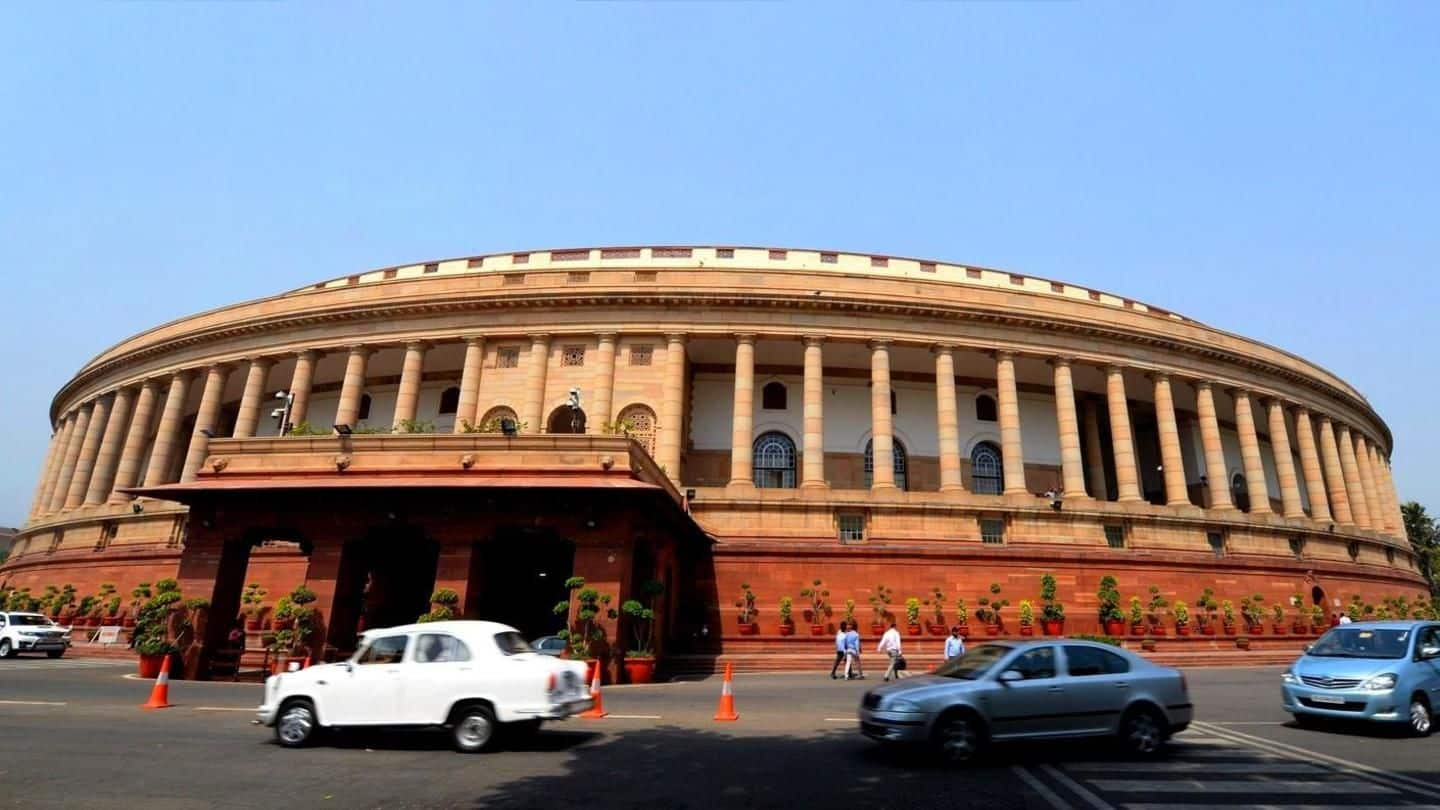 The Parliament logjam continued today. As soon as the Lok Sabha assembled, opposition MPs trooped into the Well, raising slogans and holding placards. Thus, the TDP-YSR Congress pitch for taking up their no-confidence notice against the Modi government was lost in the din. After Speaker Sumitra Mahajan adjourned the House for the 11th day, Opposition parties charged AIADMK for "deliberate disruption." Here's more.
But, why is the Opposition talking about a no-confidence motion?
Last week, YSR Congress sought to give a notice for a no-trust motion against the government for ignoring its demand of granting special category status to Andhra. Not one to be outsmarted, TDP ditched its long-term ally BJP and brought a no-confidence motion. As Congress, TMC, etc. back the issue, the motion may get the support of 50 MPs to be taken up.
What does this mean for the BJP in LS?
If and when this motion is taken up, it will be the first such move against Modi's government. BJP will remain unaffected as it has a comfortable majority in the LS, that is, 275/539 members. This is more than the majority mark of 271. Though Congress, TMC, CPI(M), AAP and RJD will support the no-confidence motion, AIADMK, BJD and TRS will remain neutral.
Now, why is the Opposition blaming AIADMK?
Disruptions led Mahajan to adjourn LS till Tuesday. Opposition claimed AIADMK was acting at the central government's behest and not allowing the House to function. Notably, Home Minister Rajnath Singh said the government is ready to discuss any issue, including a no-confidence motion. However, BJP's general secretary Madhav slammed Opposition's claims, saying "We aren't afraid. We have numbers in Parliament. TDP's stand is political."
Since the no-confidence motion is set to fail against the government's strength in LS, it will probably be a mud-slinging match between NDA and Opposition. The first two weeks of the Budget session's second half was washed out due to Opposition protests. Meanwhile, the government has managed to get some key bills and the Budget through a voice-vote without a debate.