Odisha-CM Naveen Patnaik suspends MP Baijayant Panda for anti-party activities
Odisha-CM Naveen Patnaik suspends MP Baijayant Panda for anti-party activities
Jan 25, 2018, 12:56 pm
2 min read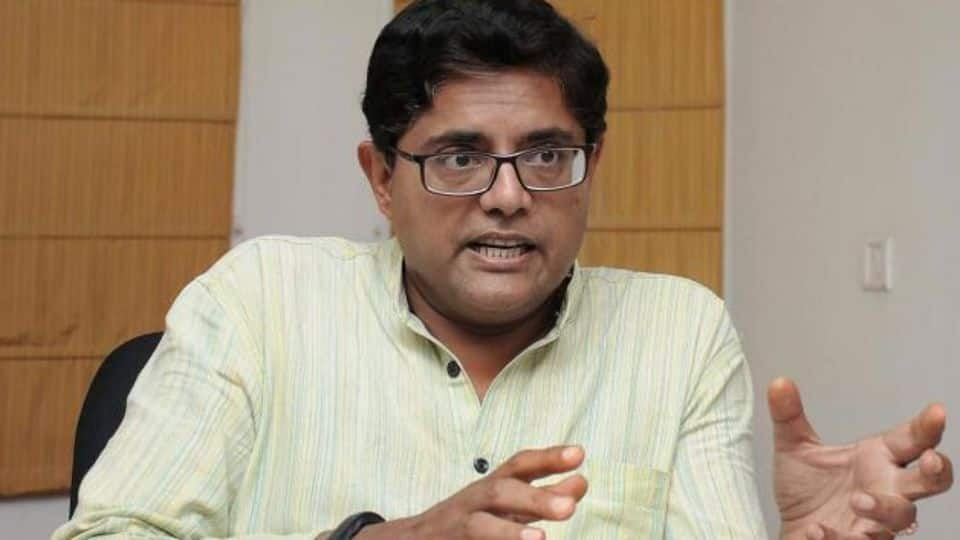 Inter-party schisms have now hit Odisha's Biju Janata Dal (BJD). CM Naveen Patnaik has suspended Kendrapara MP Baijayant Jay Panda for anti-party activities and 'monopolistic utilization' of Members of Parliament Local Area Development Division (MPLAD) funds. This announcement wasn't surprising as Panda was at loggerheads with party boss Patnaik for quite some time. Panda, however, called the allegations "baseless." Here's more about it.
Who is Baijayant Jay Panda?
The media-savvy Baijayant Jay Panda is the vice-president of Indian Metals & Ferro Alloys Limited (IMFA), engaged in mining, ferro alloys and electricity production. He was BJD Rajya Sabha MP from 2000-2006 and then 2006-2009. Subsequently, he won the Kendrapara Lok Sabha seat twice on BJD ticket, in 2009 and 2014. Till about seven months back, Panda was also BJD's spokesperson.
So, why was Panda dissenting against BJD?
BJD vice-president Surjya Narayan Patro claimed that Panda was trying to weaken the party since the leadership didn't allow him to become the head of the Lok Sabha's Standing Committee on Finance. Further, his declaration of being BJD's founding member is "totally false." He added that Panda campaigned against BJD before the Panchayat elections.
What were BJD's other accusations against Panda?
Panda consistently embarrassed the party by praising PM Narendra Modi's policies and criticizing Patnaik's working style on social media. Due to his comments, BJD workers in Kendrapara had even thrown eggs at him. Further, Patro said as IMFA's V-P, Panda received Rs. 1.45cr as salary/allowance and waiver of loans that ran into crores. This waiver was clouded in controversy.
What does Panda have to say?
Earlier, Panda called for introspection within BJD after BJP emerged as the principal opposition in the Panchayat elections. Now, Panda declared that this was an "orchestrated campaign" against him. Interestingly, Panda isn't upset with Patnaik. Instead, he claims that this conspiracy is led by 'non-Odia' IAS Officer and CM's private secretary VK Pandian. He claimed that Pandian is the party's second power centre.
Now, what does this mean for Odisha politics?
Panda's disqualification from primary membership comes after Patnaik asked two senior members to investigate his conduct towards BJD workers. Workers had alleged that Panda was ignoring them while undertaking developmental activities under MPLAD. So, what lies ahead? Will BJP woo him? Will this rift help them in upcoming polls? It remains to be seen.