5 best strategy games (excluding Age of Empires)
Last updated on
Nov 13, 2019, 06:57 pm
A lot of us grew up playing 'Age of Empires' as children; the joy when we managed to defeat other civilizations while protecting our own was unparalleled. The process of identifying weak points, building defenses, gathering resources, creating offensive troops, advancing technologically, all of it required strategizing and the tactical deployment at the same time. Those, who miss AoE, can check out these games.
Humanity's elite force faces off against an alien invasion
Released in March 1994, 'UFO: Enemy Unknown', recently got a remake named 'XCOM'. While the graphics now can seem humbling, this cult classic was among the finest strategy games back in the day. The plot follows X-COM, an elite team that has to fight an alien invasion and the strategic aspect of the game lies in resource and weapon development as the game progresses.
The most unique fantasy strategy with lasting repercussions
'King of Dragon Pass' first released in 1999 and there hasn't really been any game like it ever since. The game follows a leader of a tribe as the player tries to ensure the tribe's survival which is done through strategic decisions. Time and decision-making affect the history of the tribe in this game where consequences of a decision might return to haunt you.
The real-time strategy sets this game apart
One of the darkest and grittiest strategy games, 'Warhammer 40,000: Dawn of War', includes elves, imperials in an expanded fantasy world. The real-time-strategy format keeps players on their toes all the time; they have to continuously keep changing tactics even while mounting an assault. The plot follows a planet defending itself against an Ork invasion; the game progresses as points are captured and fortified.
The closest feels to Age of Empires, only better
'Civilization IV' released in 2005 and it's a cornerstone of strategy. Evolving from the AoE format of 4X - explore, expand, exploit, exterminate, it shows international competition but with a humanist core. The game isn't just about military conquests but the entire history of mankind within the gameplay to space-age exploration. Decisions and dilemmas that will shape civilizations make it a strategic masterpiece.
Impressive scale, better strategy, brilliant game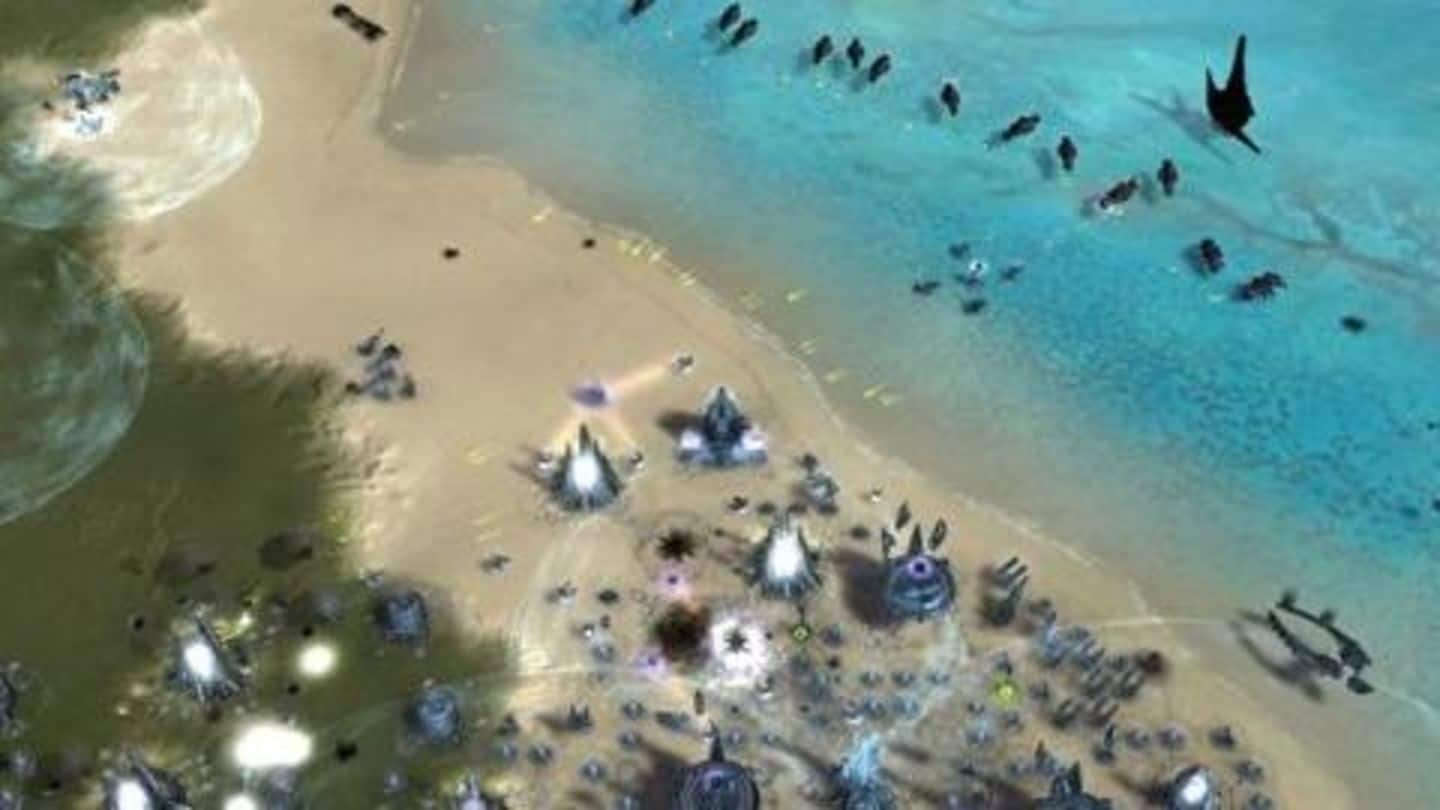 'Supreme Commander: Forged Alliance' came out in 2007 and the first reaction was of amazement at the impressive scale of the game. The battles and weapons are bigger and in the gaming world that translates to being better. However, the underlying strategy also sets the game apart. Though players attempt to have bigger units, their approaches determine the strategic potential of the game.