Now, you can talk to Alexa in Hindi: Details here
Now, you can talk to Alexa in Hindi: Details here
Written by
Shubham Sharma
Sep 18, 2019, 05:31 pm
2 min read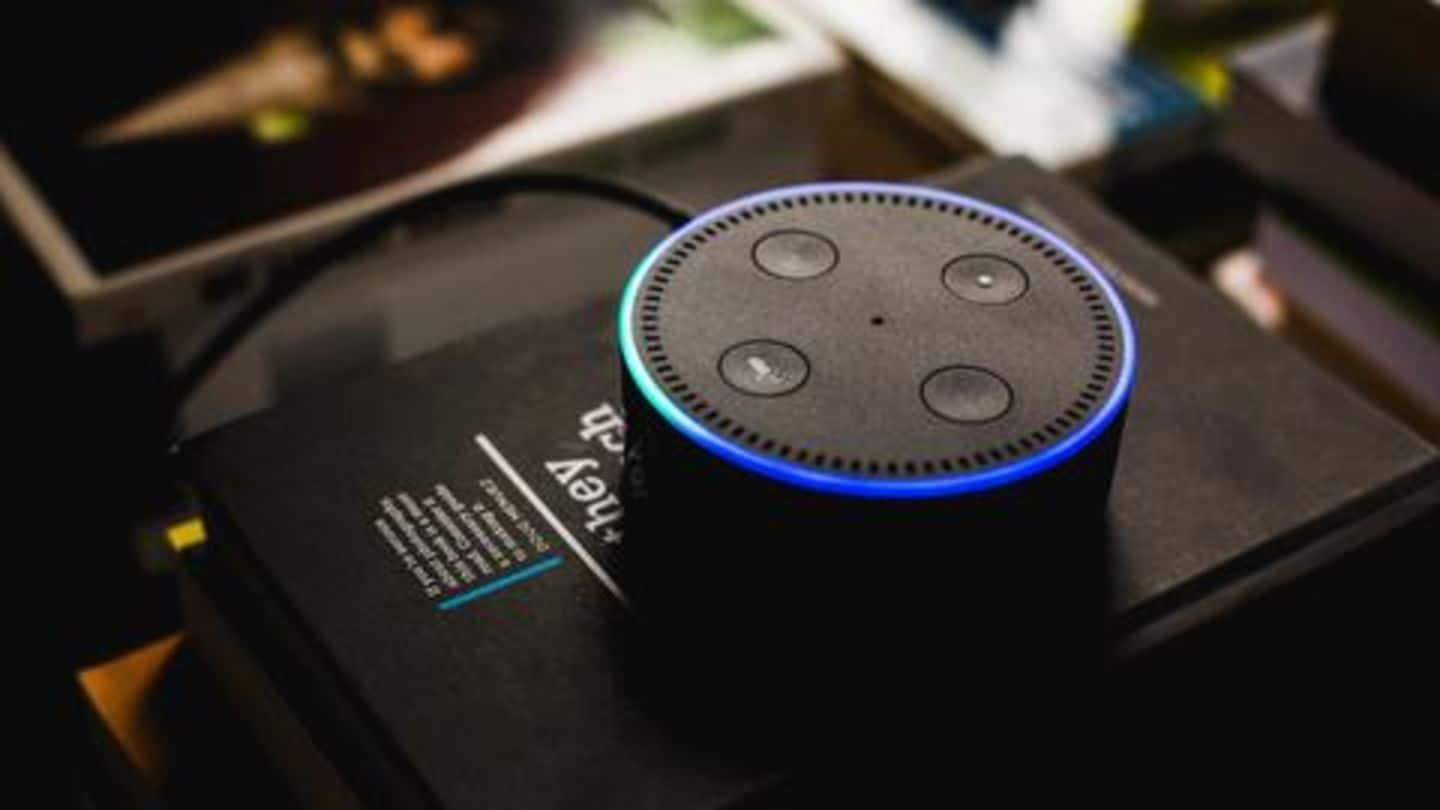 Amazon's Alexa voice assistant can now take and answer commands in Hindi. The capability was long awaited in India, where Alexa devices are pretty popular but only 10% of the population speaks English - the primary language that the smart AI, powering Echo line of speakers, had been supporting until now. Here's all about Hindi language support and its working.
Alexa Hindi has been in the works for months
At the Voxcon conference in New Delhi, Amazon executives announced Hindi support for Alexa. They claimed that the move will make Alexa accessible to nearly half a billion Indians and that the feature had been in development for more than a year. It took time to come to life owing to the cultural, contextual, and language-related challenges of Hindi implementation.
How Hindi would work on Alexa?
Just like English, Echo product users will be able to give commands starting with the wake word 'Alexa'. However, in this case, the command, be it an order to trigger a specific skill or order food/cab, would be followed by Hindi sentences. The AI would then pick the command, reply back with a relevant response in the same language, and perform the requested action.
However, you'd have to enable Hindi in settings
Before you start conversing in Hindi with Alexa, enable the Hindi option from the device settings of Alexa app. Doing this would guide the smart assistant to communicate in Hindi, not English. It currently detects and answers in only one of the two languages but Amazon has promised to bring multilingual support, allowing users to switch between Hindi and English, in the coming months.
Over 500 Alexa skills already support Hindi language
While announcing Hindi support, Rohit Prasad, Amazon's VP and Head Scientist of Alexa AI, claimed that as many as 500 Alexa skills covering a range of categories already work in Hindi. As this number grows (there are over 30,000 Alexa skills), Amazon Alexa will gain more ground to take on the likes of its prime competitor in the Indian market, Google Assistant.
In case you don't know, Alexa skills are designated apps that work with Alexa, making it more capable. You can enable/disable skills from amazon.com to use a range of capabilities on your smart speaker across categories ranging from business, communication, education to games and utilities.