Apparently, America's space station toilet burst, leaking liters of water
Apparently, America's space station toilet burst, leaking liters of water
Written by
Shubham Sharma
Feb 06, 2019, 01:22 pm
2 min read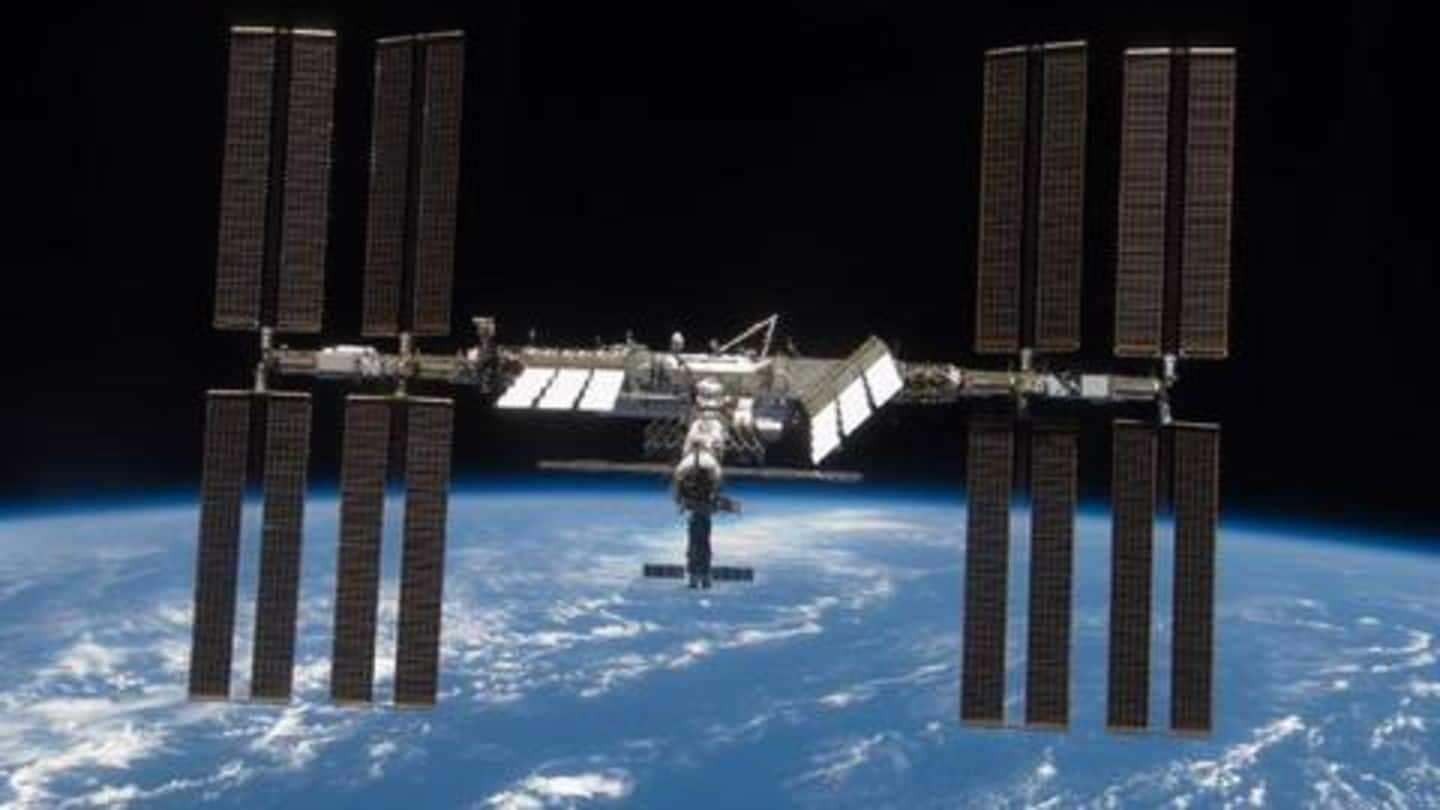 When you live in space, you have to be prepared for everything, even collecting leaked water from the toilet. Yes, that's exactly what astronauts currently living at the International Space Station (ISS) had to do when a toilet in the American module blew up. It spilled gallons of water, prompting the crew to collect it. Here's more on the incident.
Toilet malfunction spilled liters of water
Speaking to Sputnik News, a source from the Russian space industry claimed that the toilet in the US segment of the space station, aka Tranquility module, blew up. "Astronauts separated the water supply line and the liquid leaked," the unnamed source claimed, noting that the incident happened on Friday. "Over 10 liters of water leaked before the problem was fixed."
And, they had to catch it!
Water molecules stick to each other, and without gravity in action, they clump together to form sphere-like shapes. So, when water leaked from the toilet, the crew had to take towels and collect its lumps in the microgravity environment of the station. Water is treated as an extremely precious resource at ISS; it is held in packets and even filtered from sweat and urine.
You can even play ping pong with water
Water behaves so bizarrely in space that one can even create a small ball-like structure from it and use it to play ping pong. A few years back, astronaut Scott Kelly demonstrated how that could be done using two paddles with a water-repellent Teflon coating.
Notably, Russia and US are key members of ISS program
Russia and US are key members of the ISS program. From time to time, the two countries (and other members) send astronauts on missions to work on the station. Currently, US's Anne McClain, Russia's Oleg Kononenko, and Canada's David Saint-Jacques are operating on ISS.
This could affect US-Russia relations in space
The latest issue adds to the problems US-Russia have been encountering on the ISS and could affect their relations. To recall, back in August, a hole was detected on the station, which Russian authorities suggested as sabotage. Then, there was the booster failure; Russia's Soyuz rocket malfunctioned mid-air, prompting two astronauts headed on an ISS mission to make an emergency escape.