Alongside 2018 iPhones, Apple to unveil new 'entry-level' MacBook
Alongside 2018 iPhones, Apple to unveil new 'entry-level' MacBook
Aug 19, 2018, 02:30 pm
2 min read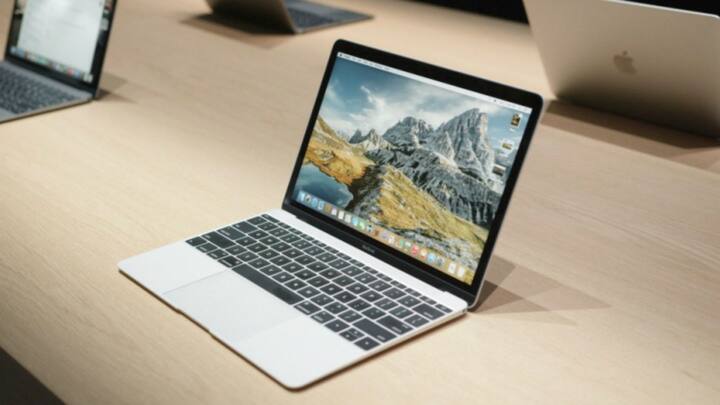 Coming September, Apple is expected to launch a slew of products including three new iPhones, redesigned iPads, and possibly new MacBook laptops. According to a report, the Cupertino-based company will unveil an 'entry-level' MacBook lineup in September. This new range is said to feature Intel's 14nm Kaby Lake processor and is expected to be priced at around $1,200. Here's more on this.
About Apple's new entry-level MacBook
The report claims that Apple was due to launch a cheaper 13-inch MacBook in the fourth quarter of 2017, but had delayed "due to Intel's issues with its 10nm manufacturing process." However, considering Intel has postponed the manufacturing of 10nm CPUs to Q2 2019, Apple is said to have revised the MacBook design to "to adopt processors based on improved 14nm Kaby Lake architecture."
Will this MacBook range replace the MacBook Air?
Introduced back in 2008, this year marks the 10th anniversary of Apple's low-cost MacBook Air range which hasn't been upgraded in the last three years. Moreover, in 2015 Apple introduced a new 12-inch MacBook range with Retina displays and this line-up competes directly with MacBook Air's market segment So, with this 13-inch MacBook, is Apple looking to consolidate MacBook and MacBook Air range? Possibly.
Meanwhile, all about the 2018 iPad range
Separately, Apple is also expected to launch new 12.9-inch and 11-inch iPad Pros which will reportedly replace the existing 10.5-inch model. The new iPad Pro models will get an iPhone X-like design with slim bezels and possibly Face ID. Moreover, these new iPad Pros are also expected to come with an 18W USB Type-C power adapter with support for fast charging.
2017's Apple AirPower may finally get a launch schedule
Last year in September, alongside the iPhone X, iPhone 8 and Apple Watch 3, Apple announced AirPower - a wireless charging mat that could charge multiple devices simultaneously. But Apple hit some manufacturing issues and could not release it till date. Now, reports suggest Apple will announce the release schedule for AirPower during the September event and it will be priced at around $161-190.