Apple could be working on biometrics-equipped 'interchangeable' AirPods
Apple could be working on biometrics-equipped 'interchangeable' AirPods
Written by
Shubham Sharma
Dec 06, 2018, 12:10 am
2 min read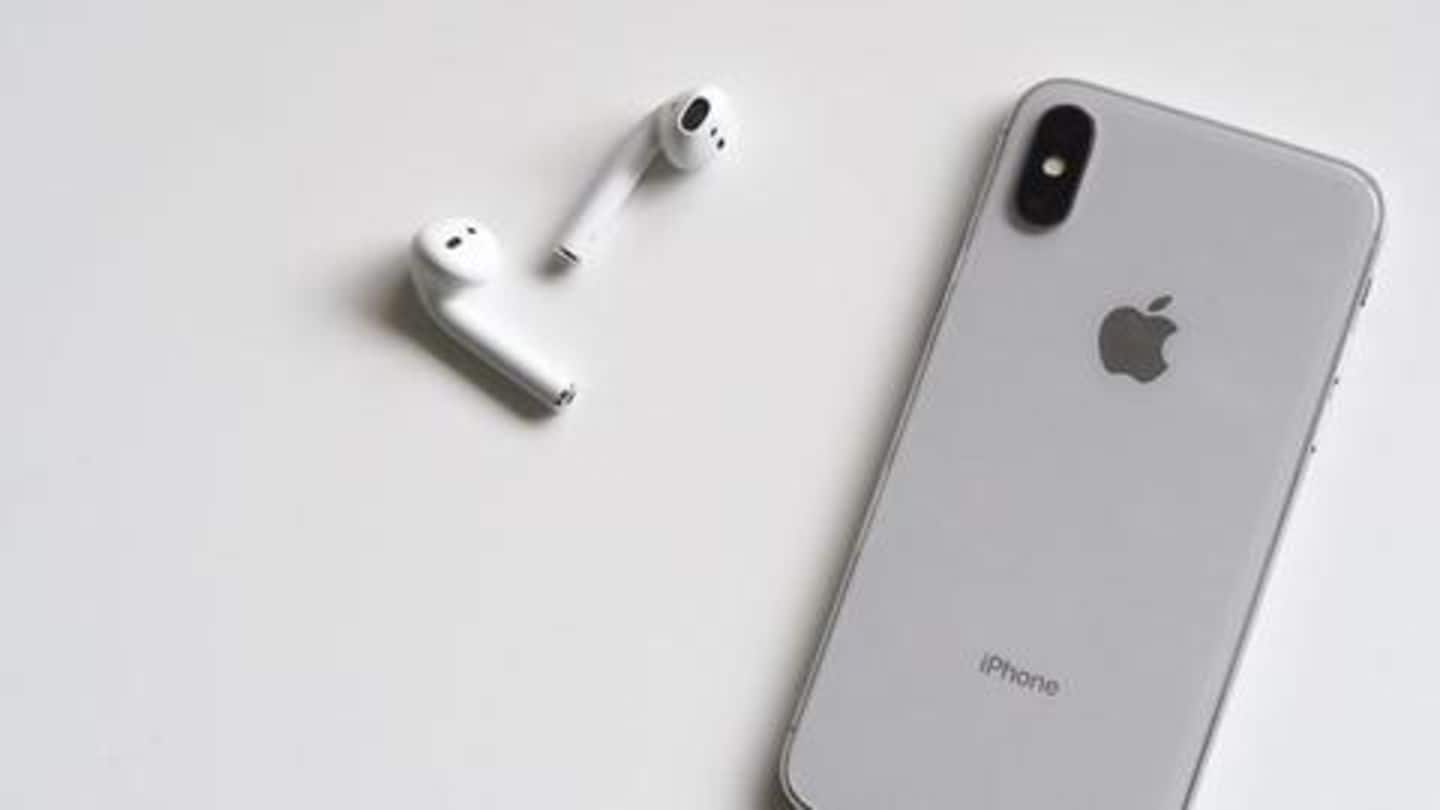 Apple's truly wireless AirPods are impressive, but just like all other high-end earphones, even these earbuds have fit issues. Though the Cupertino giant has done a lot to deliver the perfect fit, many users still find AirPods uncomfortable, sometimes even painful, to wear. However, a new patent has hinted that Apple might solve that problem with an interchangeable pair of AirPods. Here's how.
Interchangeable AirPods: How they would work?
The USPTO patent, which was granted to Apple a few days ago, envisions AirPods with a symmetric design. This would allow the right and left earbud to be worn interchangeably, promising a universal fit to the user. The same patent states that such earbuds could also include sensors capable of detecting left/right ear placement and adjusting audio quality according to it.
Here's what the patent document read
"In such an embodiment, the earbud can include a sensor and circuitry configured to determine and alter operation of the earbud in accordance to which ear the earbud is determined to be sitting in," the patent document read.
Plus, they might even have biometric sensors
Along with this, the envisioned AirPods could also carry one or more biometric sensors. These, as the patent suggests, could be "pressed up against a portion of the tragus for making biometric measurements". Then, they could take health-related measurements and provide information ranging from heart-rate to body temperature in real-time, according to The Verge.
Is this a completely redesigned avatar of AirPods?
Just recently, Apple analyst Ming-Chi Kuo reported that we'll see AirPods with an all-new design in 2020. The report is not confirmed, but if design changes are indeed coming, the idea of bringing interchangeability and biometrics would certainly make sense.
However, don't get your hopes high
As this technology is just a patent right now, there's no guarantee when or if it will turn into a consumer product. Apple has not refreshed AirPods since 2016 but reports suggest that a new generation would be unveiled next year. However, there's no way of saying if something like this would come with the next or any future update of the device.