Best accessories for iPhone Xs, iPhone Xs Max, iPhone Xr
Best accessories for iPhone Xs, iPhone Xs Max, iPhone Xr
Jun 21, 2019, 05:08 pm
3 min read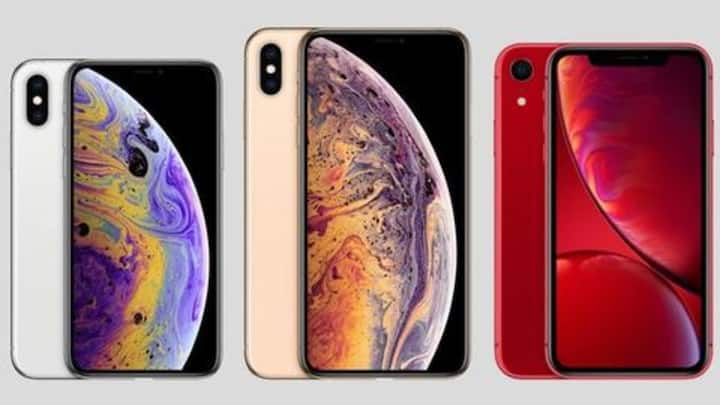 If you are planning to buy a new iPhone or looking to upgrade to one of the latest models, you can choose from the fancy iPhone Xs, the bigger iPhone Xs Max, and less fancier but still expensive iPhone Xr. But whichever one you buy, you'll need some extra accessories to get the most of your premium iPhone. So, here are our top picks.
Get a good case, preferably an Apple-made one
No matter which new iPhone you choose, the Xs and Xr handsets are really a sandwich of hardened glass that can break open on your floor any day. Hence, you should get a good case right away. We suggest an Apple-made Silicone case as it is lightweight, comfortable to hold, and doesn't hamper wireless charging. For something more premium, get an Apple leather case.
Apple AirPods: The perfect companion
Apple's AirPods are one of the best accessories for your iPhone. The in-ear truly wireless earbuds offer a reasonably good fit and balanced sound output. Moreover, thanks to the built-in W1 chip, AirPods seamlessly connect between Apple devices and offer support for Siri as well. Lastly, you get also a solid battery life of around 5 hours (additional 3-4 full charges with the case).
Belkin Boost Up Wireless Charging Pad
The latest iPhones support Qi-based wireless charging, meaning you have a lot of options to choose from. However, our pick is the Belkin Boost Up wireless charging pad (priced Rs. 3,999). It is compatible with most cases (upto 3mm thick) and offers 7.5W wireless charging support. You also get a thermal protection sensor as well as a foreign-object detection feature for safe operation.
iPhone Smart Battery Case: Power, on the go
Apple's new Smart Battery Cases for the newest iPhones are the best way of charging on the go. Tailor-made for your phone, the battery case gives you upto 37 hours of talk time and upto 20 hours of internet use (depending on the model). Moreover, you get added protection and the simple snap-on form factor saves you from additional power banks and messy wires.
While Apple has put a host of new features into the latest iPhones, there is no Lightning adapter in the box. Hence, we suggest you to buy a 2-in-1 split adapter- a combination of headphone jack and a Lightning port. Both the ports can be used at the same time, meaning you can use your headphones while also being able to charge your iPhone.