Make your house a smart home with these products
Make your house a smart home with these products
Mar 16, 2019, 12:35 am
3 min read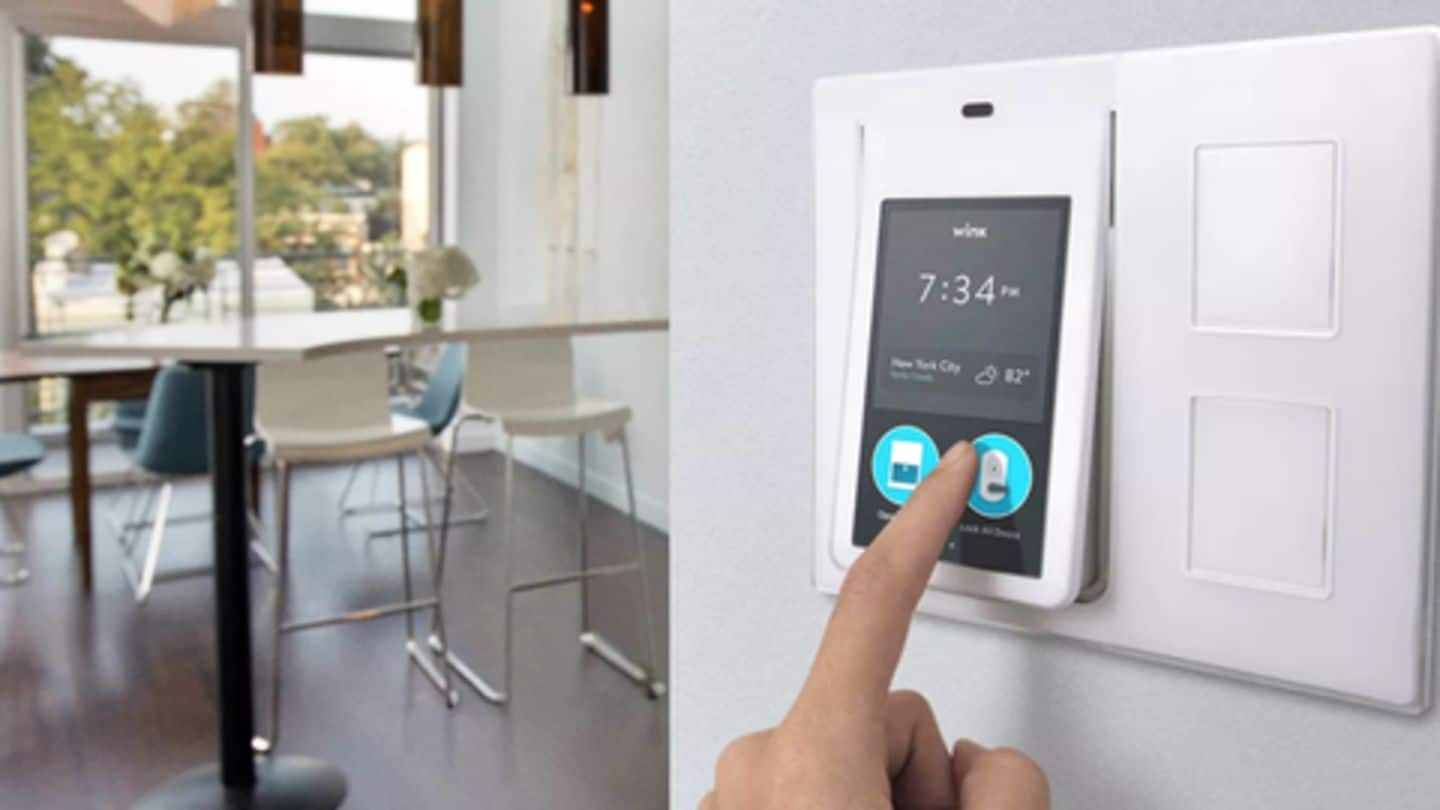 The idea of a smart home is no longer a dream stuck in a sci-fi movie. Nor is it a costly affair that you should re-think before upgrading to a smarter lifestyle. In fact, it is easily attainable and far more simpler to set up than you can imagine. So, here are some good products you need to build your smart home.
Product categories for smarter decisions
In this article, we have listed the key categories under which you can find smart home products. We have also tried to pick the best options available so that your work is substantially reduced. Let us dive in.
Phillips Hue or Syska: Smart home lighting
Under smart lighting section, there's a bunch of options available in India. But, Phillips Hue Mini Starter kit stands out. It is listed at Rs. 5,899 on Amazon. This kit comes with a smart bulb which can be controlled remotely via Alexa or Google Assistant. However, the bulbs require a Bridge to work (included in the kit). For a cheaper option, you can also check Syska smart lights.
Smart plugs and switches are great as they help you convert your regular appliance say, geyser, TV, coffee machine or air conditioner, into a smart one. They connect to a Wi-Fi network and let you remotely connect/disconnect your appliances. Our pick here is the TP-Link HS100 which costs around Rs. 2,000. It works with Alexa, Google Assistant and supports scheduling as well.
Make your TVs smarter with Chromecast or Amazon Fire Stick
Either you can get a brand new smart TV or by using Google Chromecast (Rs. 2,499) or Amazon Fire TV stick (Rs. 3,999), you can transform your old TV into a smarter one. Google Chromecast, compatible with Assistant, will cast anything from your Android phone to the TV whereas Amazon's Fire Stick streams TV channels/content over the internet and supports Alexa.
Smart home devices: For security
While having smart appliances is good, it is also important to make them secure with some smart security devices. In this category, we have smart doorbells, smart door locks, and smart home security cameras that allow you to check your home's security right from your smartphone. Ring Video Doorbell is available at Rs. 25,999 while Xiaomi's 360-degree home camera will cost you Rs. 2,699.
Smart home appliances: From fans to air purifiers
Alongside all these products, you can also get a smart fan and even a smart air purifier. To complement smart lights, you can get Ottomate Smart Fan (Rs. 3,999) that offers 100-speed controls and can adapt according to ambient climatic conditions. Further, you have Mi Air Purifier 2S which claims to purify your room in 10 minutes and also works with voice assistant.