Astronomers just detected biggest known explosion in the universe
Astronomers just detected biggest known explosion in the universe
Written by
Shubham Sharma
Mar 01, 2020, 11:58 am
2 min read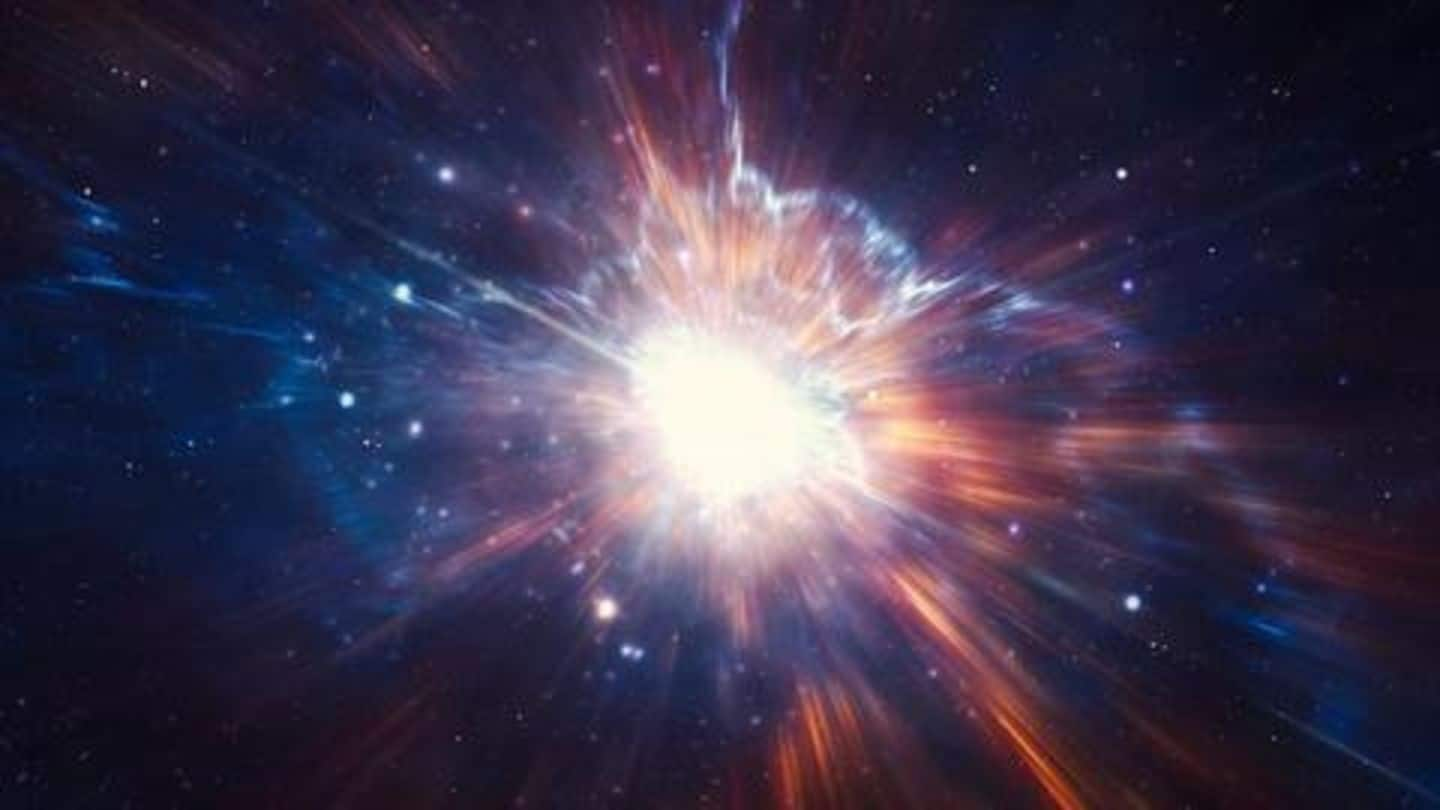 Astronomers have detected the biggest known cosmic explosion since the Big Bang - the event that kick-started our ever-expanding universe about 13.8 billion years ago. But, don't just worry yet; the colossal blast is believed to have occurred millions of light-years away at the heart of a distant cluster of galaxies, and we all are safe. Here's all about it.
Five times bigger than anything observed before
Though cosmic explosions, be it a supernova or black hole ejection, are known to have existed for a long while, this particular eruption has been described as something truly unprecedented. Scientists claim that the blast is bigger than anything they had ever seen before and has released five times more energy than the previous biggest explosion recorded in space.
But, how powerful was this explosion, in human terms?
Melanie Johnston-Hollitt, one of the researchers behind the discovery, described the explosion as "incomprehensibly big." "If this explosion continued to occur over the 240 million years of the outburst - which it probably didn't, but anyway - it'd be like setting off 20 billion, billion megaton TNT explosions every thousandth of a second for the entire 240 million years," Johnston-Hollitt emphasized.
Supermassive black hole is the source of this eruption
Scientists believe the blast originated from a supermassive black hole located at the heart of the Ophiuchus galaxy cluster, a conglomeration of thousands of galaxies intermingled with hot gas and dark matter, some 390 million light-years away. As per scientists, supermassive black holes are the biggest of the lot and can be as massive as a billion Suns.
How was the black hole explosion discovered?
Johnston-Hollitt's team discovered the explosion after noting a mighty cavity in the galaxy cluster's plasma, the super-hot gas surrounding its black hole. The cavity was first discovered in 2016, leading astronomers to believe that it might have been sculpted by the jet emission from the black hole. However, the size of the curve indicated that the blast forming it would've also been unimaginably huge.
However, radio observations confirmed the theory
The first observation was confirmed when scientists observed the same region using radio telescopes. "The radio data fit inside the X-rays (2016 data) like a hand in a glove," said project co-author Dr. Maxim Markevitch from NASA's Goddard Space Flight Center while adding, "This is the clincher that tells us an eruption of unprecedented size occurred here."