Brand new Google Pixel 3 XL explodes: Details here
Brand new Google Pixel 3 XL explodes: Details here
Written by
Shubham Sharma
Jan 25, 2019, 08:01 pm
2 min read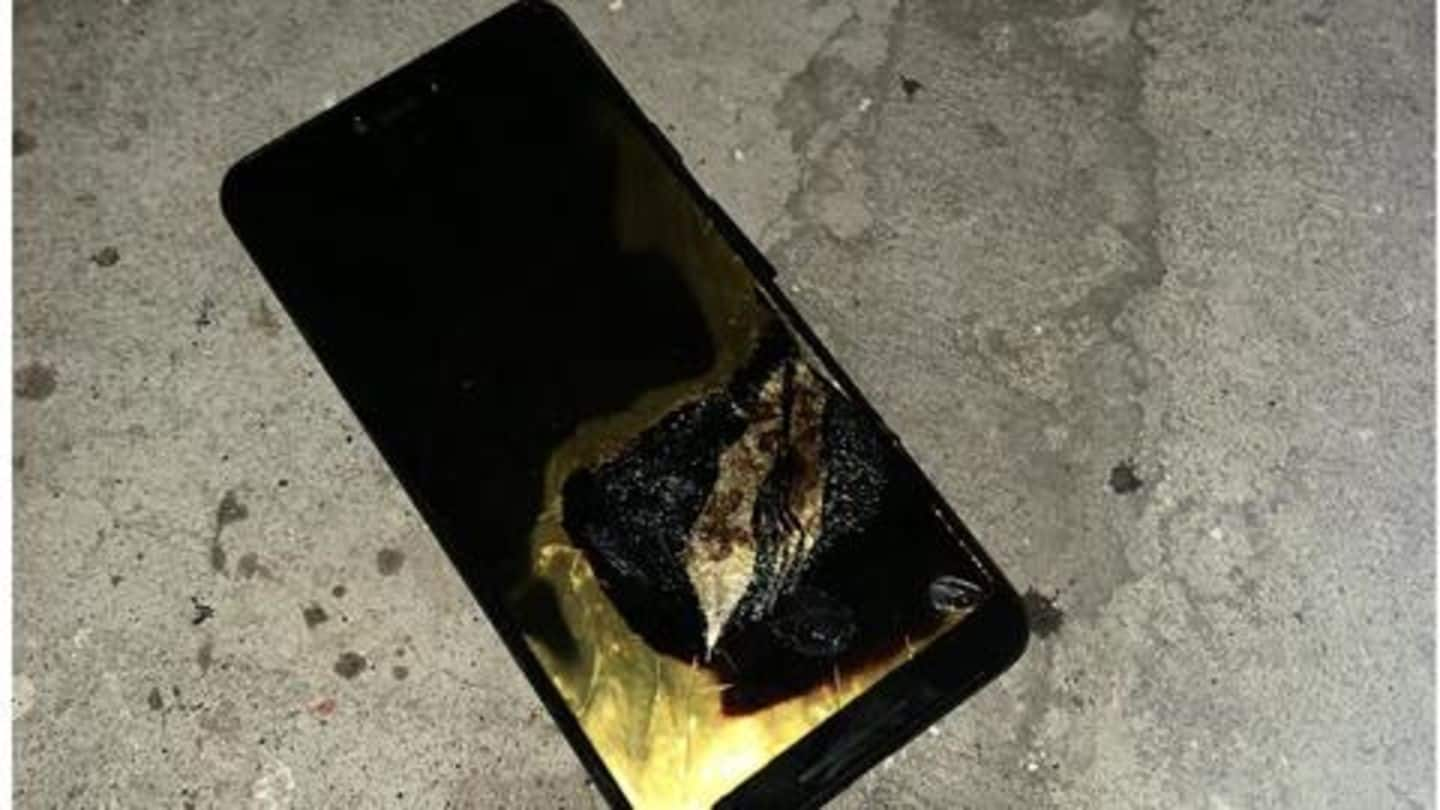 In a shocking case, a Canada-based Reddit user has reported the explosion of his brand new Pixel 3 XL smartphone. The device, which was not even set up, was being charged when it started emitting heat and caught fire. Fortunately, neither the owner of the 'pure Android' flagship nor anyone else was injured in the incident. Here's what went down.
Charging triggered overheating
In a Reddit thread detailing the incident, the victim claimed the device that exploded was a replacement unit he got from Google due to 'overheating problems'. However, just like the original model, the replacement unit also started heating when he left it for charging. The phone approached thermal shutdown, prompting the owner to take it out in the winter air - for quick cool-down.
Next, the phone caught fire and exploded
Even at -13 degrees, the cooling attempt failed. The phone, according to the owner, kept getting hotter and ultimately exploded into flames. "It was getting hotter and released a bit of smoke before the screen shut off and it got thrown onto my balcony where it promptly released more smoke, started to glow red, and spewed flames," the owner claimed while describing the incident.
So, is this a major Pixel 3 XL problem?
While the incident sounds scary, it is important to note that this might not be a common problem. Here, the owner used the charger and cable of his original Pixel, which may have been the culprit behind the explosion. Also, apart from this, no other case of Pixel 3 or Pixel 3 XL explosion has been reported
Google has offered replacement unit
Google has not commented on the matter, but the victim has confirmed that the company has offered the option of replacement or refund. The company "offered me a new one in exchange for my old one or a refund," the owner stated. "No compensation or anything else. Like I'm trusting another pixel. I doubt I'll even get a full refund. Probably the sale price."