Thanks to Corning, future foldable phones could be more durable
Thanks to Corning, future foldable phones could be more durable
Mar 08, 2019, 07:05 pm
2 min read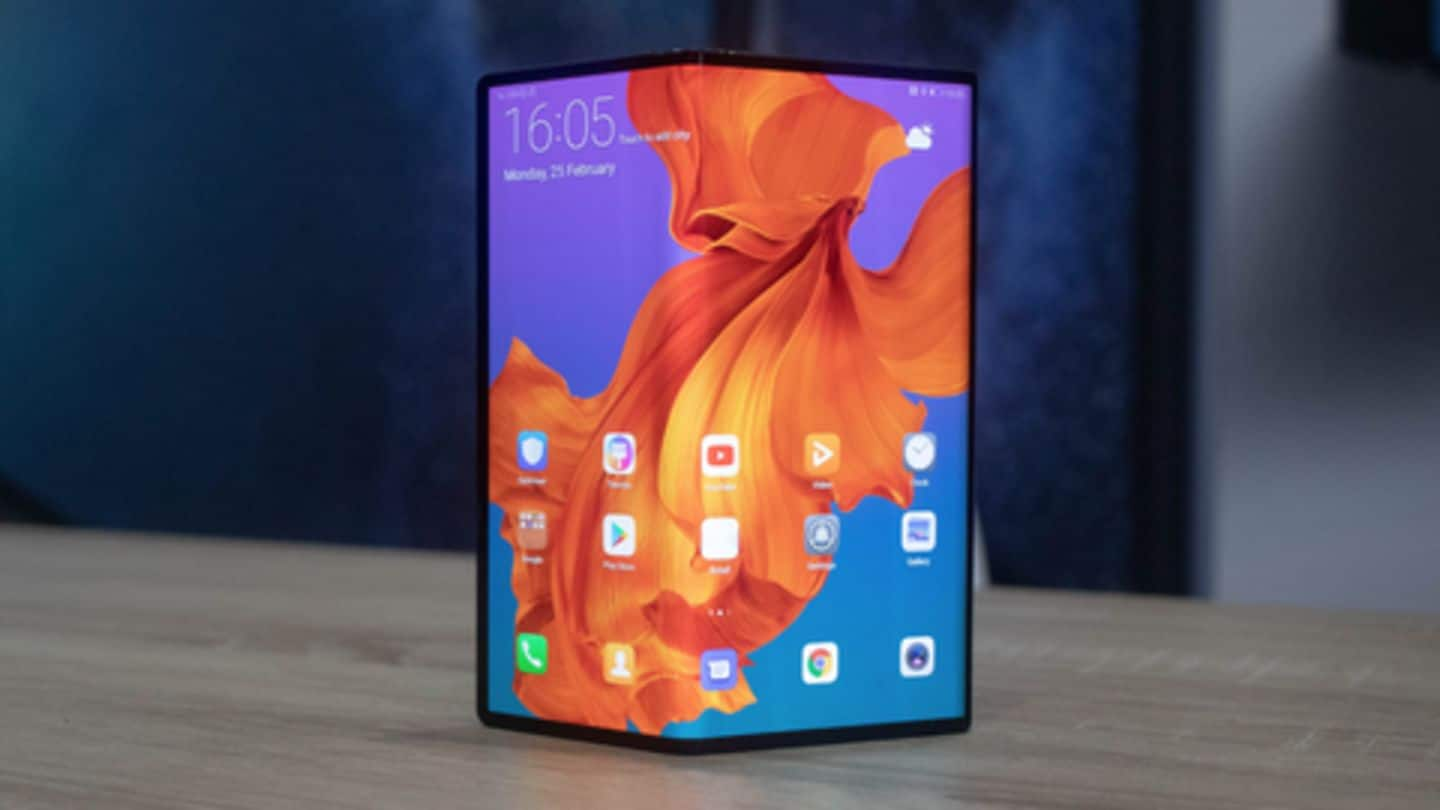 Considering how foldable devices combine a phone-cum-tablet experience in a pocket-friendly form factor, they are an interesting segment. However, these futuristic looking devices come with a major concern (apart from the astronomical prices) of screen durability. And to solve this complex issue, Corning is developing a flexible glass that will offer better scratch resistance and durability on future foldable devices. Here's everything to know.
Understanding foldable phones: The design
Foldable phones are nothing but flexible displays, packed neatly in a glass or plastic chassis along with a bunch of camera sensors and battery. These flexible displays allow OEMs to have in-folding or out-folding designs that offer functional states of a phone and tablet. However, given these displays are made up of plastic polymers, they aren't as durable as Gorilla Glass on modern-day smartphones.
Why OEMs are choosing plastic polymer over glass?
While glass is the go-to option for regular smartphones, it isn't optimal for flexible displays. Presently, a glass can either offer high flexibility or durability. However, it can't offer both. Moreover, it is challenging to put transistors on a flexible glass and yet make it durable because glass is toughened using ion-exchange process wherein salt components damage display transistors essential for flexible screens.
But plastic polymers come with their own limitations
While plastic polymer offers good flexibility, they are much less hard than glass. Hence, they are more prone to scratches and abrasion, even with your nails. Further, unlike glass, the plastic displays will crease over time. This means, with repeated use, your premium foldable phone may be left with a large unfolding display.
Here's what Corning is working on
Corning's Senior VP John Bayne said the company is using its highly-flexible Willow Glass and the durable Gorilla Glass to ready an "ultrathin, bendable glass that's 0.1-millimeters thick and can bend to a 5-millimeter radius." Bayne noted that Corning's glasses are functional but they don't meet all the requirements. However, they will be ready in a couple of years when foldable phones go mainstream.