iPhones to iPads: Everything Apple would announce on September 12
iPhones to iPads: Everything Apple would announce on September 12
Aug 28, 2018, 04:11 pm
3 min read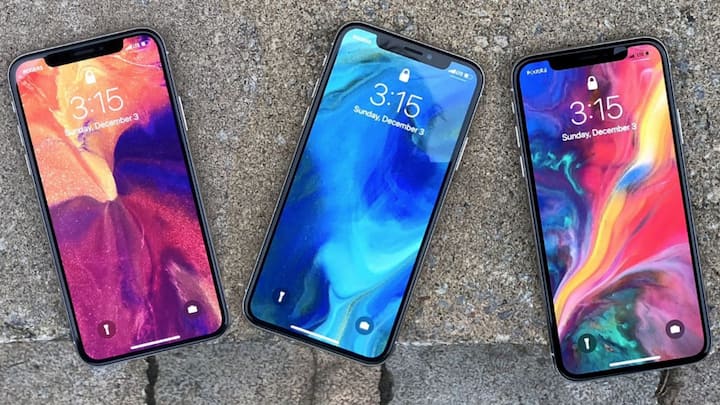 In a few days from now, Apple will officially unveil its 2018 line-up of iPhones along with revamped iPads with Face ID, a new Apple Watch and a host of other peripherals. And according to reports, Apple may open up pre-orders of its new iPhones on September 14, after announcing them on September 12. Here's all you need to know about them.
What to expect at Apple's upcoming keynote event
Apple is set to launch a 5.8-inch iPhone X (successor to iPhone X), a 6.1-inch iPhone 9 (successor to iPhone 8) and a 6.5-inch iPhone X Plus. Notably, these monikers aren't yet officially confirmed. Alongside the iPhones, Apple is expected to unveil a new entry-level MacBook, revamped iPhone X-like iPads, Apple Watch Series 4 and other accessories including AirPods 2 and AirPower wireless charger.
2018: Another "S year" for Apple
According to a Bloomberg report, people inside Apple are calling this launch an "S year" - meaning that the upcoming iPhones will retain the previous design of iPhone X but will pack updated internals with focus on camera and speed.
About the 5.8-inch and 6.5-inch iPhones
Both upcoming iPhones will get an iPhone X-like design and will continue to feature OLED displays along with an improved Face ID setup, dual rear cameras, a glass back and stainless steel frame. Further, the main changes will be in terms of internal specs and the cameras. Notably, the bigger 6.5-inch iPhone will also get a landscape mode to run apps, like iPads.
About the 6.1-inch LCD iPhone
iPhone 9, the successor to iPhone 8, will sport a 6.1-inch screen with an iPhone X-like design. This variant will be a cheaper variant that will pack an LCD screen instead of an OLED panel and will have aluminum casing unlike stainless steel on OLED iPhones. Moreover, this iPhone will be offered in multiple colors and will also get Face ID support.
First-ever dual-SIM iPhone is coming soon
Bloomberg also reports that "Apple is planning dual-SIM card slots for two larger phones" i.e. the 6.5-inch OLED iPhone and 6.1-inch LCD iPhone. However, previous leaks had suggested only the LCD iPhone will get dual-SIM support. Nonetheless, we will see the first-ever dual-SIM iPhone soon.
About the 2018's iPad Pros
The Bloomberg report notes that the revamped iPad Pros will come in "sizes around 11-inches and 12.9-inches" and with slimmer bezels. The new iPad Pros will embrace iPhone X's Face ID setup and gesture interface to replace the existing TouchID fingerprint sensor and home button. Moreover, the iPad Mini, which was last updated in 2015, won't receive any upgrades.