Apple may launch a dual-SIM iPhone, priced at Rs. 36,000
Apple may launch a dual-SIM iPhone, priced at Rs. 36,000
Apr 19, 2018, 04:17 pm
2 min read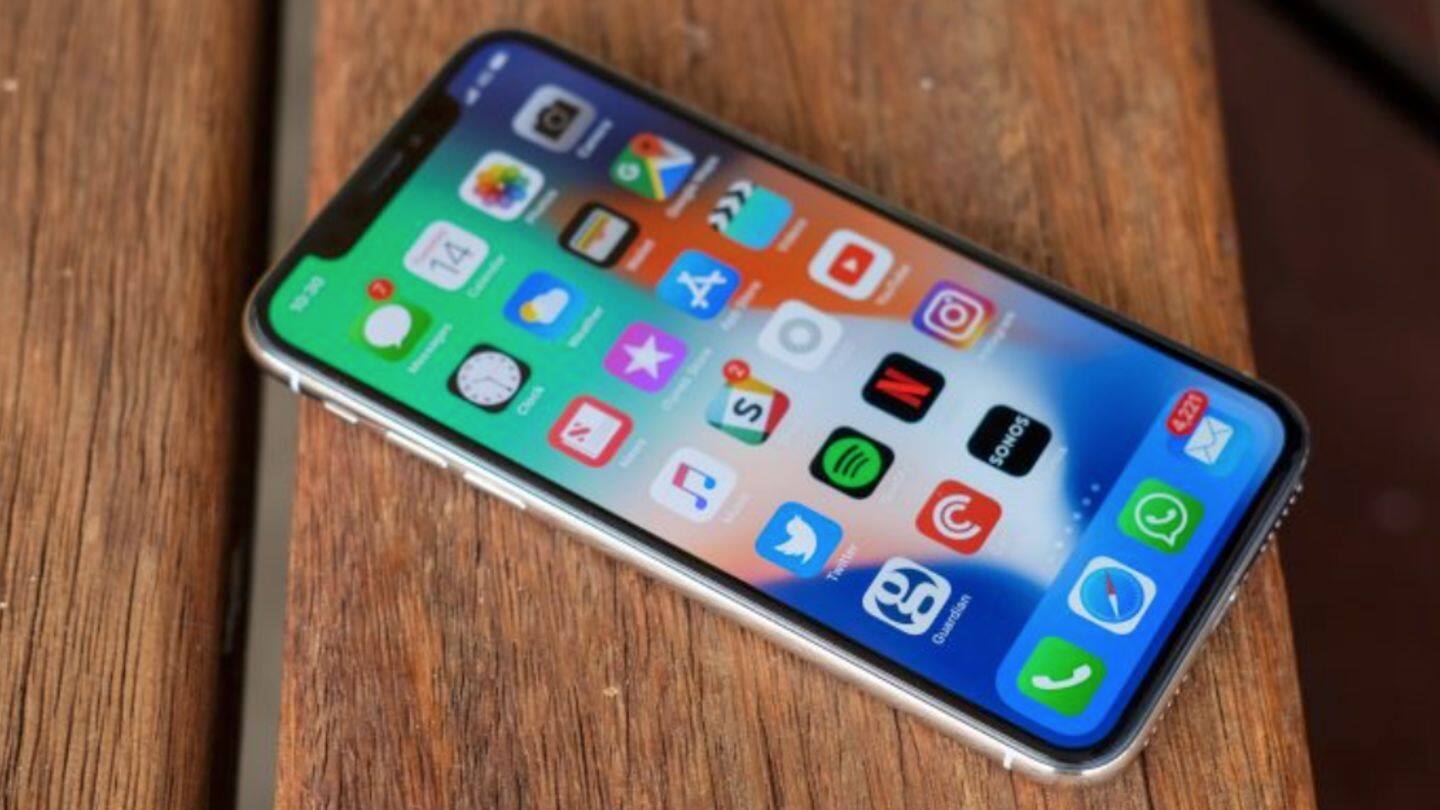 Apple is expected to launch its 2018 iPhone X in three variants and may offer a cheaper version as well. The cheapest version would be priced at $550. (Rs. 36,000) The iPhone maker may also launch a variant with support for dual-SIM cards, acclaimed analyst Ming-Chi Kuo of KGI securities said in an investor note. Here's more on this development.
What has Kuo highlighted in his investor note?
In his earlier investor notes, Kuo had mentioned that the 2018 iPhone X series will have three variants: a new 5.8-inch iPhone X with OLED display, a 6.5-inch display iPhone X Plus with OLED display and a cheaper 6.1-inch LCD display iPhone X. Notably, all three variants will come with FaceID - the face-unlock technology that debuted on the $1000 iPhone X last year.
Apple may offer dual-SIM support on 2018 series iPhone X
In his latest note, Kuo revealed that the 6.1-inch iPhone X will have two models: a standard single model and a model with dual SIM- something which Apple has never done before. Notably, Bloomberg had also reported that the 6.5-inch iPhone X will come with support for dual-SIM cards. Interestingly, Kuo's note suggests the same thing regarding the bigger iPhone X.
Apple's 2018 iPhone X line-up could start at $550: Kuo
Kuo suggests that Apple's low-end LCD screen iPhone with single SIM model could sell for $550 and $650, depending on the storage variant. However, the dual SIM model may get a price tag of $650 and $750. Earlier reports had claimed that the 6.1-inch iPhone will start at $799, while the iPhone X Plus will cost around $999.
Apple's aggressive pricing may boost iPhone sales
Apple Analyst Kuo predicts that the new iPhone variants, which would be aggressively priced, will boost the company's sales. It can sell between 100 million and 120 million units from Q3 2018 to Q3 2019.
Apple is eyeing India's growing smartphone market
A $550 (Rs. 36,000) iPhone would be one of the cheapest iPhones to be launched in India's price-sensitive smartphone market. Apple could raise the bar of competition by offering a low-cost iPhone - especially in the premium segment. Additionally, a budget iPhone with dual-SIM support will allow Apple to compete better with competitors like Samsung and OnePlus which already offer dual-SIM options.