India to soon get in-flight internet, here's all about it
India to soon get in-flight internet, here's all about it
Written by
Bhavika Bhuwalka
Jan 20, 2018, 01:51 pm
2 min read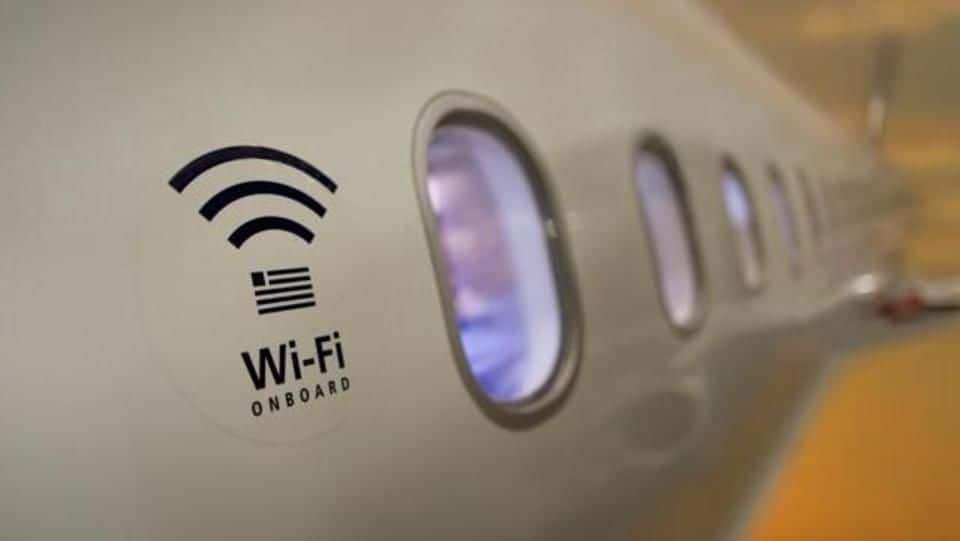 The Telecom Regulatory Authority of India has released its recommendations on permitting in-flight internet connectivity on domestic/international flights in the country. The recommendations provide a mechanism for lawful monitoring and interception of internet inside aircraft to ensure passenger safety. If finalized, it will be the first time such a service will be made available in India. Here's all you need to know about it.
TRAI positive about permitting in-flight internet in India
TRAI has also recommended that the minimum height for in-air mobile communication should be restricted to 3,000 meters. This is to ensure compatibility with terrestrial networks. "As long as the provision of the service is technically feasible and security concerns can be addressed, there should be no regulatory barrier in the provisioning of any of these services," TRAI said.
In-flight internet is connected either via ground towers or satellites
Internet signals can be provided to in-air flights either via ground-to-air technology or via satellites. In the former, the aircraft antennae pick up signals from ground-based mobile broadband towers, risking cut-off when the aircraft is crossing water bodies. In satellite technology, the antennae on the aircraft connect with the satellites in Earth's geostationary orbit and provide internet access up to the speed of 12Mbps.
Other countries offer in-flight internet at an additional cost
In-flight internet is more expensive than on-ground internet. Most airlines offer the service at an additional charge on the basis of usage and device, since accessing the internet through laptop is the most expensive. Some in-flight broadband service providers also offer monthly airline plans. Notably, few airlines like Turkish Airlines, Hong Kong Airlines, and Air China offer in-flight internet services for free.
Over half of world's aircraft to have internet by 2025
According to British satellites telecommunication company Inmarsat, more than half of the aircraft globally will be equipped with internet within the next six years. Further, Honeywell Aerospace pegs the current global market for connected aircraft at $7 billion.