In a first, an all-women team will walk in space
In a first, an all-women team will walk in space
Written by
Shubham Sharma
Mar 12, 2019, 12:40 am
2 min read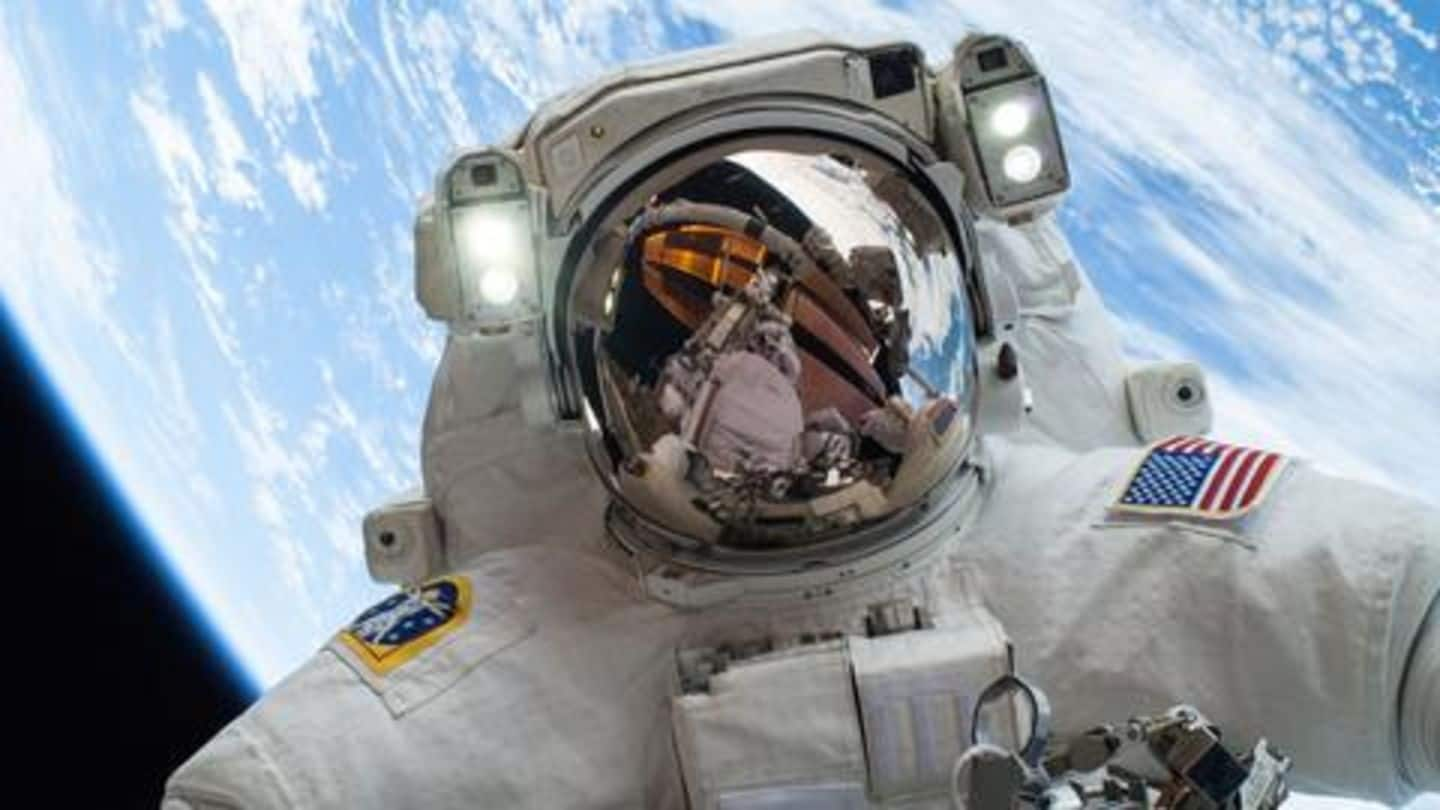 In a matter of weeks, NASA astronauts Anne McClain and Christina Koch will step into the darkness of cosmos to perform the first ever all-women spacewalk in the history of humanity. The duo will leave the safety of the International Space Station on March 29 to perform routine maintenance of the orbiting lab. Here's what you should know about this historic step for women.
What the two astronauts will do
If all goes according to the plan, McClain and Koch will venture out of the space station orbiting some 386km above Earth. They will then work together for about seven hours to replace the batteries in one of the components of the craft that was installed last summer. NASA spokeswoman Stephanie Schierholz recently confirmed the plan of the all-women spacewalk to CNN.
Here's what NASA spokesperson said of the spacewalk
"As currently scheduled, the March 29 spacewalk will be first with only women. It is the second in a series of three planned spacewalks," Schierholz said. "It was not orchestrated to be this way; these spacewalks were originally scheduled to take place in the fall."
And, interestingly, the controllers will be women too
While the plan has got us excited, it's important to note that the controllers of the spacewalk will also be women. Schierholz told CNN that NASA's Mary Lawrence will serve as the lead flight director, while Jackie Kagey will be the lead spacewalk flight controller. They will be accompanied by Canadian Space Agency's flight controller Kristen Facciol for additional ground support for the EVA.
In fact, Facciol was the first to break the news
Now, this will be a historic feat
Spacewalks are pretty common and are routinely carried out by astronauts living at the ISS. However, out of more than 500 people who have been to space, less than 11% are women; even spacewalks have either been conducted by all-men or men-women teams. So, clearly, if the current schedule remains unchanged, these women will script their names in the history of space travel.
Here's when the spacewalk will start
The all-women spacewalk will be streamed live at NASA TV from 5 pm IST. Do note here that Anne McClain, a major in the US Army and a pilot, is already on the space station, while Koch, who is an electrical engineer, will be taking off on March 14. Koch will be flying into space for the first time in her career.