Future MacBooks may have 'glass keyboards', secondary displays: Details here
Future MacBooks may have 'glass keyboards', secondary displays: Details here
Written by
Shubham Sharma
Feb 04, 2019, 03:52 pm
2 min read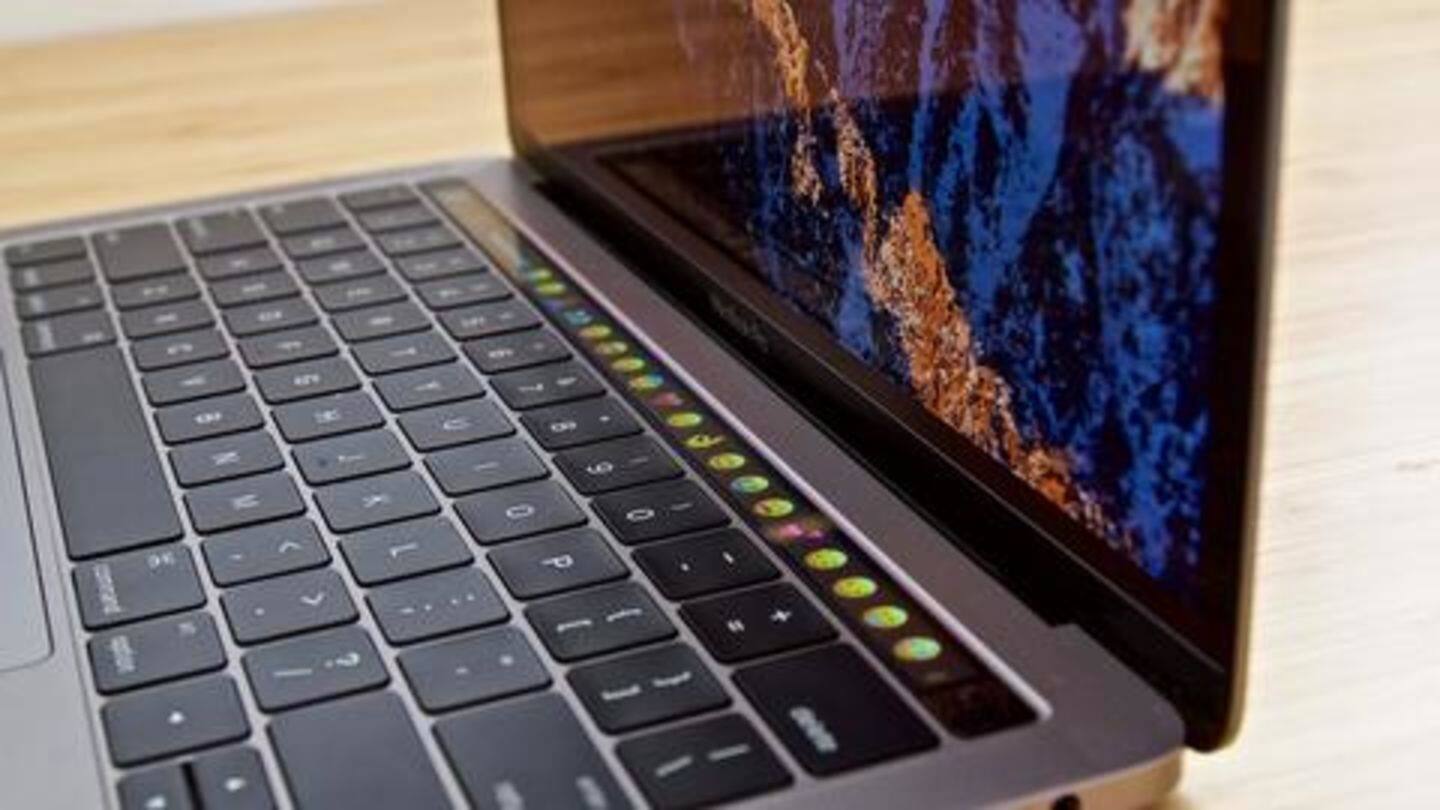 After a poor run with 'butterfly' keyboards, Apple appears to be working on a completely new input method for MacBooks. The company, if a new patent is anything to go by, is exploring a glass-based keyboard design, one that would also host a secondary touch-screen display. If actually introduced, it could be a major upgrade for next-generation MacBooks. Here's all about it.
Apple patent hints glass-based keyboard
The patent application, filed recently with the USPTO, envisions a MacBook with a glass-based keyboard. Basically, it would be a plain sheet of glass with key-like protrusions and a sensor system sitting underneath. The keys, according to the patent, will deflect when you hit them, while the sensor system will detect the input and convert it into action on the screen.
Benefits of glass-based keyboard
With a glass-based keyboard, Apple could change the whole typing experience. Yes, you might take a while to get a hang of it, but once you're accustomed, it will be all about quieter, customizable typing on a lightweight piece of glass. Also, the sheet will keep dirt and other minute particles from entering the sensor system, eliminating the infamous 'butterfly' keyboard issue altogether.
Can Apple integrate virtual and physical keyboards?
The idea of sensors under glass could allow Apple to integrate elements of virtual and physical keyboards. This means you could see dynamically changing keys without losing the element of tactile feedback of a physical keyboard. However, that's just a possibility at this stage.
And, the glass keyboard could even have secondary display
Apple also details how the same glass keyboard could also incorporate other elements found on a MacBook - a Touchpad and upgraded Touch Bar. According to the patent, the glass sheet would refine Touchpad input and allow for a secondary display to be integrated with the keyboard. This display could be similar to an upgraded Touch Bar with more functions.
No word on actual integration
That said, it is imperative to note that the idea of a glass-based keyboard has just been patented and there's no saying when or if it might be introduced. Apple explores and patents thousands of technologies every year, but not all of them turn into a final consumer product. So, like always, take this patent with a grain of salt.