Samsung will release One UI for S8, S8+, Note 8
Samsung will release One UI for S8, S8+, Note 8
Nov 12, 2018, 12:10 am
2 min read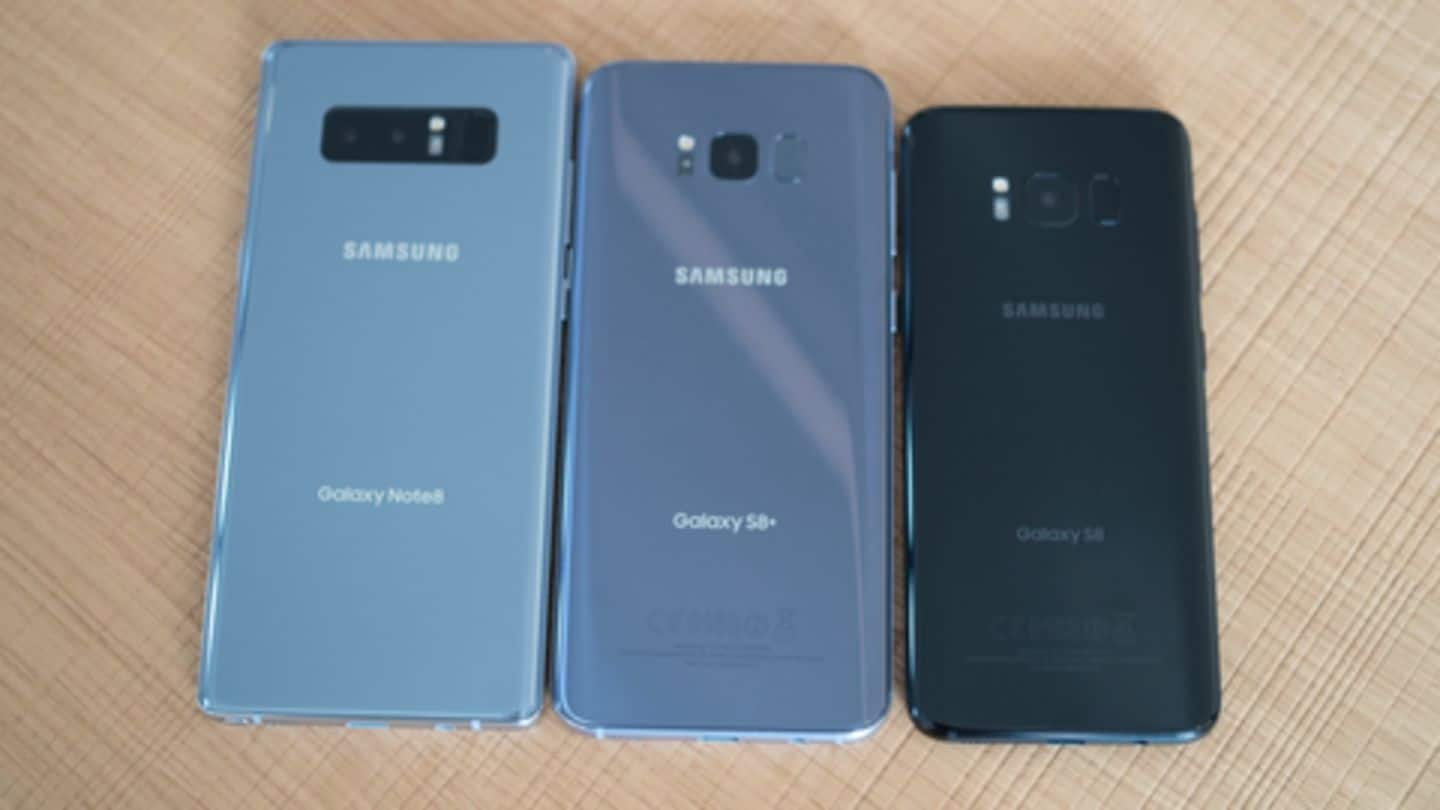 One UI, Samsung's newest iteration of its Android skin, will be released for Galaxy S8, S8+, and Note 8, according to a report by Android Authority. This means, alongside the S9, S9+ and Note 9, Samsung's 2017 flagships will get the all-new update. Interestingly, a previous report suggesting S8, S8+ and Note 8 wouldn't receive One UI update, stands corrected. Here's more.
Reputed tipster also confirms the development
Galaxy S8 series and Galaxy Note8 will also get One UI.

— Ice universe (@UniverseIce) November 9, 2018
One UI: Reinvented one-hand user interface for the taller phones
Samsung claims its One UI is designed for "more natural and comfortable" intuitive UX as against Samsung Experience's UI that feels like a cluttered design. The new UI aims to offer one-handed usage by utilizing the upper part of the display for viewing while assigning the lower part for touch interaction - a design that makes sense on taller phones.
One UI: An overview of all the changes
One UI gets a bunch of changes to suit the viewing area and interactive area design that Samsung has adopted. Under the Clock App, tabs like Alarm, World Clock have been moved to the bottom. Similarly, pop-ups also appear at the bottom of the display. Notably, One UI also gets a system-wide night mode and a color-coded theme to match your smartphone.
With One UI, apart from the design aesthetics, Samsung is also simplifying the settings menu. Under the revamped menu, Samsung will group similar setting options together. This will basically make it easier for users to quickly browse and find what they are looking for.
Here's how to join Samsung's Open UI beta program
Firstly, download and sign in to Samsung Members app from either Galaxy Apps or Google Play Store (US residents need to download Samsung+ app). Now go to 'Notices' and select 'One UI Beta Program Registration' to complete and submit your application. If selected in the program, you'll be able to download the One UI beta when it is available. (Settings->Update Software->Download Updates Manually).