Aliens could be living with us, says an astrobiologist
Aliens could be living with us, says an astrobiologist
Written by
Shubham Sharma
Jan 23, 2020, 05:05 pm
2 min read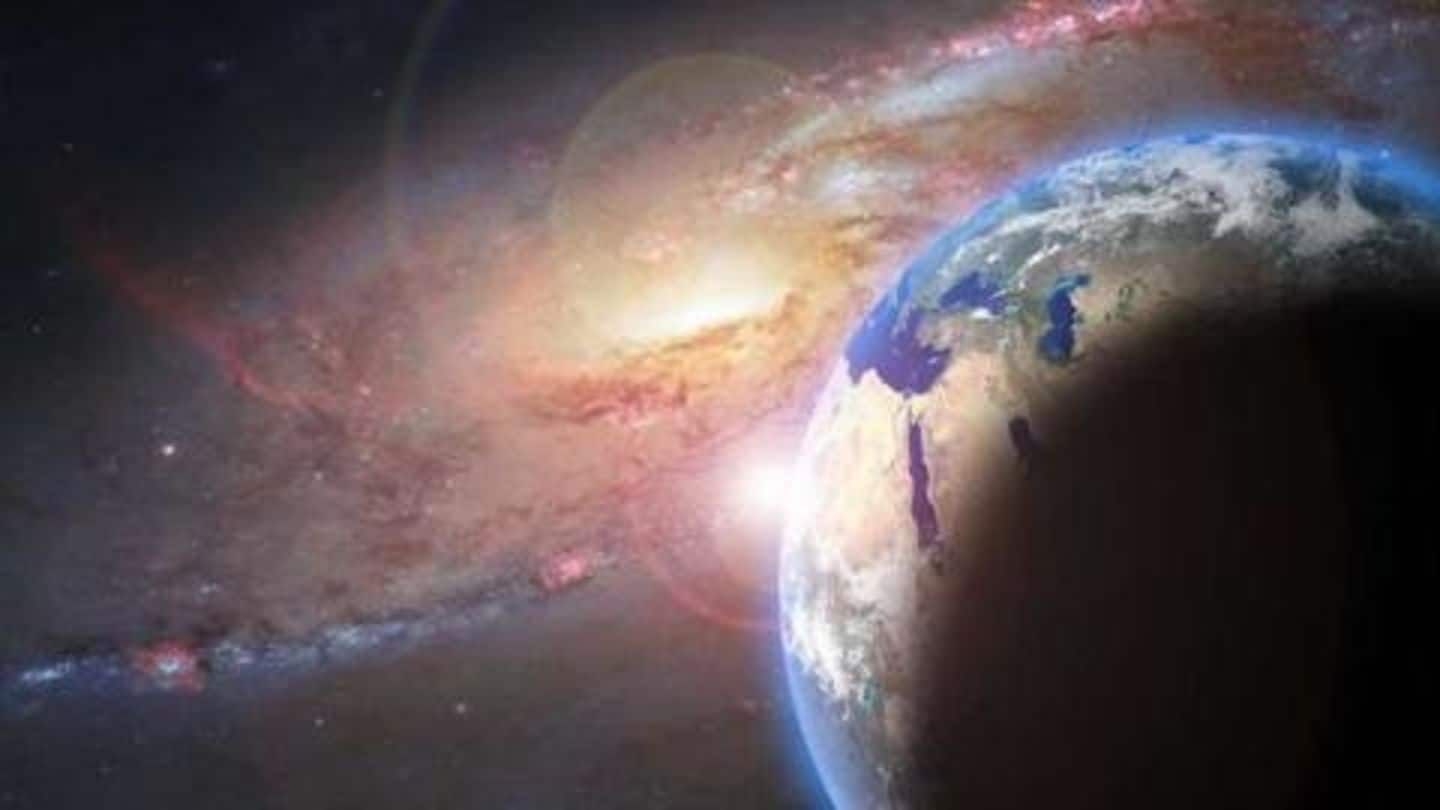 A few weeks back, Helen Sharman, the first British astronaut, made the bold claim that aliens exist and could be living among us - completely undetected. The remark drew widespread attention (given that it is ALIENS we are talking about), leading many to wonder how species from other worlds could survive without getting noticed. Now, an astrobiologist has explained how that could be possible!
First, let's revisit what Sharman had said
In an interview with The Observer, Sharman had said that "Aliens exist" and "there's no two ways about it." She justified the assertion by saying, "There are so many billions of stars...that there must be all sorts of different forms of life. Will they be like you and me? Maybe not. It's possible they are here right now and we simply can't see them."
But, how this could be possible?
Following Sharman's remarks, Samantha Rolfe, from UK's Bayfordbury Observatory, published an editorial in The Conversation explaining how invisible alien life can actually exist on Earth. Basically, the astrobiologist claimed that there is no fixed/complete definition of life (apart from what we see on Earth), which practically opens the possible form of an alien creature to thousands of interpretations, including the invisible one.
Aliens mostly imagined as human-like creatures
Most of the movies depicting aliens show them as humanoids or human-like creatures, which is enough in itself to explain that humans mostly limit alien life forms "to geocentric, possibly even anthropocentric, ideas of what life looks like," Rolfe added.
Creatures with different biochemistry could be on Earth
Rolfe added that if aliens are here on Earth, like Sharman said, they could be living in a microscopic "shadow biosphere" - which Earthlings can not see. "By that, I don't mean a ghost realm, but undiscovered creatures probably with a different biochemistry," Rolfe wrote, adding that "we can't study or even notice them because they are outside of our comprehension."
Silicon-based biochemistry could be a possibility, per Rolfe
In the same op-ed, Rolfe also suggested that microscopic alien life with silicon-based biochemistry, which is different from our carbon-and-nitrogen-based one, could have landed on Earth via a meteorite. "[W]e do have evidence for life-forming, carbon-based molecules having arrived on Earth on meteorites," she wrote while implying that this could have also happened for "more unfamiliar life forms."