Now, you can fix frame drop issue in iPhones
Now, you can fix frame drop issue in iPhones
Written by
Shubham Sharma
Sep 08, 2019, 05:04 pm
2 min read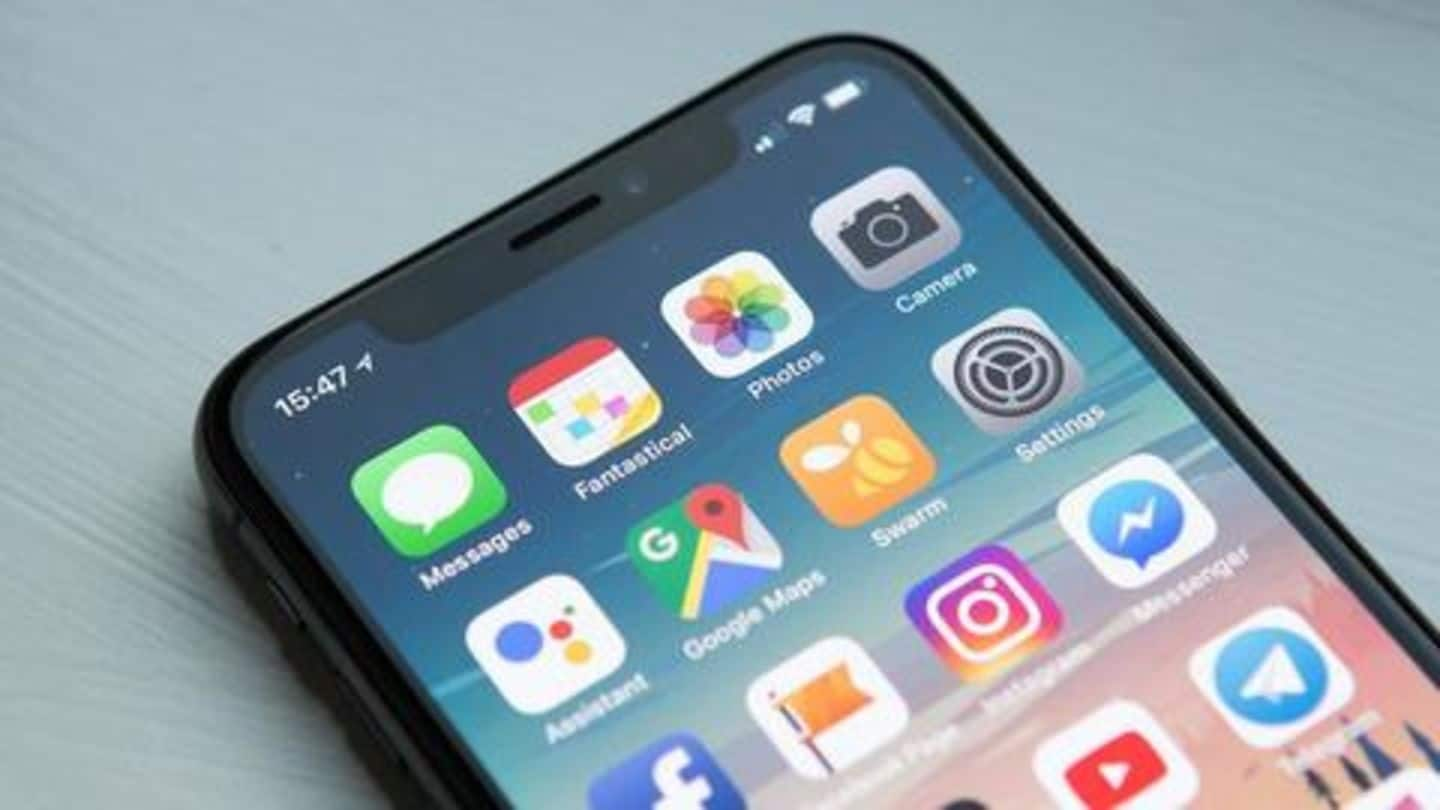 If you are one of the many users dealing with the longstanding problem of occasional frame drops on iPhones/iPads, there is finally some good news for you. A creative Reddit user has come up with a way that can deal with this issue and restore your iOS device back to its normal performance. Here's all you need to know about their fix.
Frame drops while scrolling on iOS
According to user complaints shared online, certain iPhone and iPad units have been showing signs of occasional frame drops and stutters in response to certain actions. The problem isn't widespread but can be noticed while scrolling on iOS home screens. It makes the iOS transitions and animations less smooth than they're supposed to be. Plus, the issue has persisted for months now.
Fix comes in the form of an accessibility setting
As Apple didn't issue a fix for the frustrating glitch, a Reddit user did some digging and found an accessibility setting that can help stop this stuttering for good - Follow Focus. The person claimed that disabling this setting can end the stuttering and frame drops on a number of iPhone models as well as the all-new iPad Pro.
How to disable this setting?
To disable the Follow Focus option, head over to Settings > Accessibility > Zoom and turn the toggle for 'Follow Focus' off. Notably, BGR tried the workaround and found immediate improvement in the performance of a number of affected iPhones, although as it is not an official fix, we cannot be 100% sure that it would work on every affected iPhone and iPad.
No other known issue as of now
Having said that, it is worth noting that no other issue is currently known to be affecting the iPhones and iPads. Google's researchers had disclosed a few bugs but all those problems now appear to have been fixed. In fact, Apple is now moving ahead to launch the new iPhones and iOS 13 in the coming days.