TRAI's new DTH rules: How to select a-la-carte channels
TRAI's new DTH rules: How to select a-la-carte channels
Jan 31, 2019, 07:15 pm
3 min read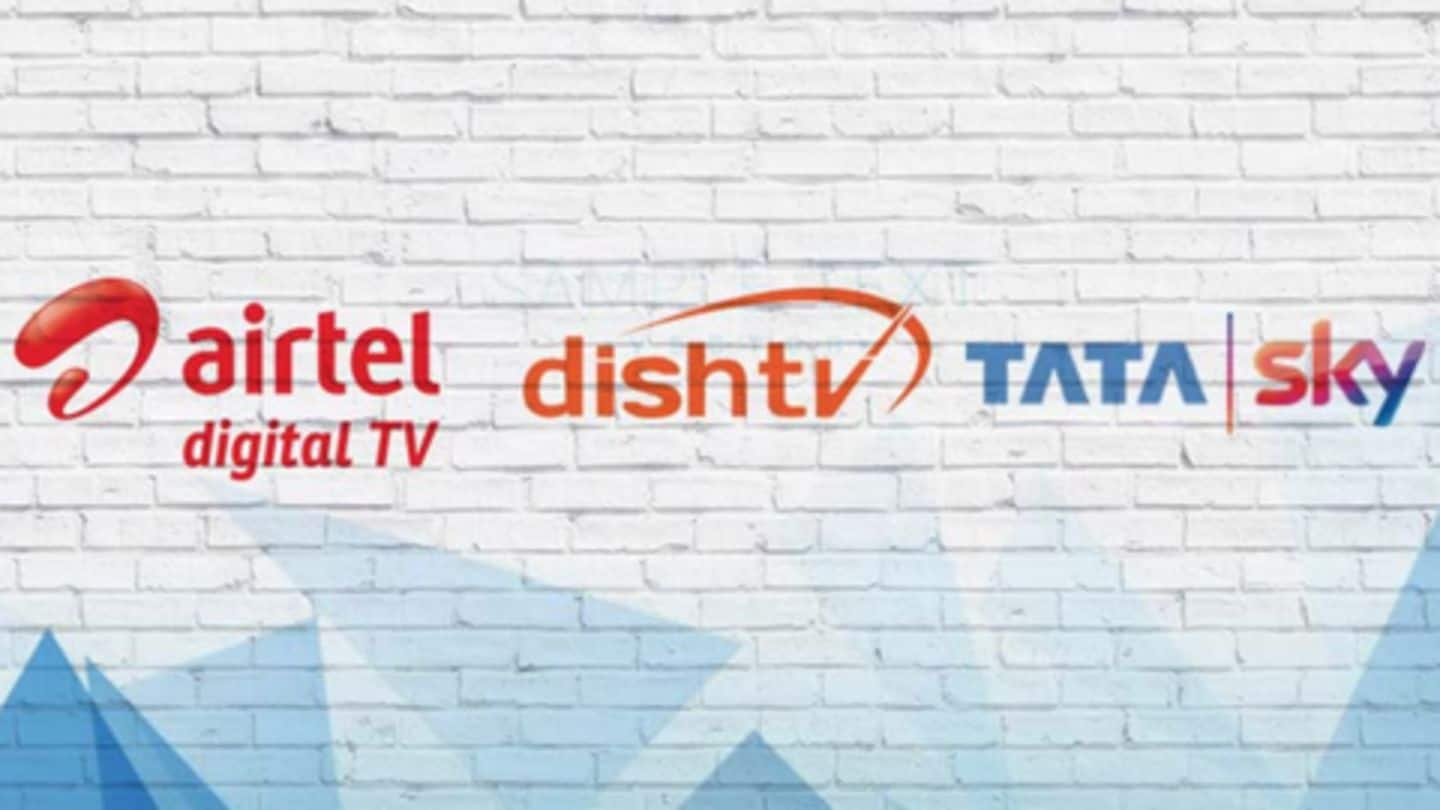 TRAI's new regulatory framework for broadcasting services, which allows DTH users to individually select and pay for channels, comes into effect from February 1, 2019. As the date of implementation is around the corner, almost all DTH operators have detailed the process by which you can pick your favorite channels and migrate to an a-la-carte plan. Here's how you can get started.
Firstly, here's everything to know about base packs
According to the new regulations, all DTH providers will have to provide a base pack with at least 100 free-to-air channels. The maximum price of this pack aka network capacity fee (NCF) is fixed at Rs. 130 plus 18% GST (i.e. Rs. 154). Notably, it is the maximum price. Airtel, for instance, offers its base pack at just Rs. 99 (plus taxes).
Channel count in base packs could be more than hundred
Some DTH operators may also offer more channels in their base packs owing to the element of competition. For instance, Hathway offers its 'Basic Service Tier' pack with 129 SD channels at Rs. 100 per month. Furthermore, the price of paid channels or bouquet packs is extra depending on the channels you select.
Each HD channel will be counted as two SD channels
While selecting channels in your base pack, note that each HD channel will be counted as two SD channels. Also, if you select more than 100 channels, NCF will increase by Rs. 20 for each slot of additional 25 channels. Now, we explain the process.
How Airtel Digital TV users can select a-la-carte channels
Airtel Digital users can log in via the official website or MyAirtel app. After login, you select from three different packs: Recommended, Broadcaster, or A-la-Carte. Now, select A-la-carte option and pick your favorite channels to create the desired base pack. Notably, Airtel has included 25 Free to Air DD channels as default and you cannot remove them from the list.
How to pick channels if you're a Tata Sky customer
If you're a Tata Sky customer, head to the official web portal or the app and log in with your credentials. Now, go to 'All Packs and Channels' to find the a-la-carte option and simply select the channels to create your own base pack. In case you are already on a long-term plan, Tata Sky will adjust the remaining balance to your account.
Dish TV subscriber? Here's how you can get started
Like others, you will have to log in with your details via the official website or app. Now, you should see three options: Dish Combo, Channels, Bouquets. For creating your own base pack, simply click on Channels. Notably, Dish TV has pre-populated the base pack but you can make changes as per your liking except for the DD channels that are included as mandatory.
Here's how Videocon d2h customers can create a base back
If you are a Videocon d2h customer, you can get started by logging into the official website. Once logged in, head to Consumer Corner option on the top-right side and then click on Create your own pack (last option in the first column). Now simply select channels you want in your base pack and complete the process.