IIT girls develop affordable, eco-friendly device to clean reusable sanitary-napkins
IIT girls develop affordable, eco-friendly device to clean reusable sanitary-napkins
Written by
Ramya Patelkhana
Aug 19, 2019, 09:04 pm
3 min read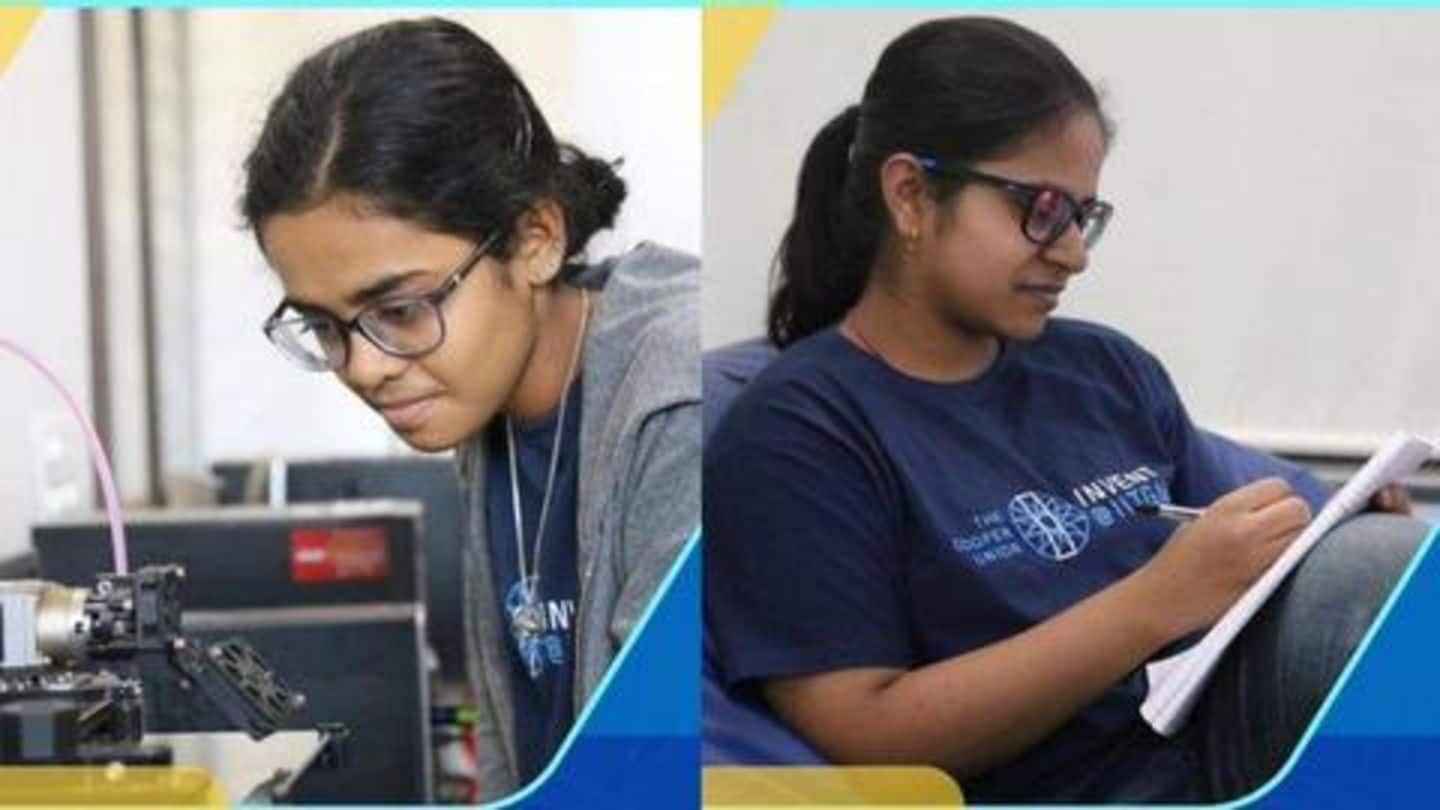 Two IIT students have invented an innovative low-cost, eco-friendly device that not only offers a solution to menstrual health and hygiene but also reduces biomedical waste. The inexpensive device named "Cleans Right" was developed by Aishwarya Agarwal of IIT-Bombay and Devyani Maladkar of IIT-Goa. Their invention aims to address one of the major environmental issues - the disposal of sanitary napkins. Here's more.
The eco-friendly invention is an important step
"In a country where women still use unclean cloth instead of sanitary napkins, this (the eco-friendly invention) is a big step, but an important one," Aishwarya said, speaking to The Better India. "We cannot transform their lives by encouraging them to adopt menstrual hygiene methods that in the long run are harmful for the environment. That way, it will never be sustainable," she added.
A regular sanitary napkin takes 500-800 years to decompose
Aishwarya and Devyani came up with the project in May 2019 at the "Invent@IITGN" - a six-week annual summer program conducted at IIT-Gandhinagar. While speaking about the motivation behind their project, Aishwarya said a single sanitary napkin takes 500-800 years to decompose. She said the affordable "Cleans Right" offers a solution by cleaning reusable sanitary napkins and thereby reducing biomedical waste.
The innovative device works without using electricity
"Cleans Right" is also a zero-electricity device that works on foot pedal plungers placed inside a water-filled chamber. Their movement mimics the hand-rubbing action and helps in squeezing out menstrual blood from the reusable cloth pads while being rinsed in water after which they are spin-dried. The device can also be used for cleaning undergarments as well as baby clothes.
Device to be priced at around Rs. 1,500 once launched
"A single woman can generate up to 125 kg of non-biodegradable waste through her menstruating years. Just imagine the consequences. With this device, we want to do our part by altering this reality!" said Aishwarya. The duo has also applied for a patent for the innovative device that is currently in the prototype stage. Once launched, the device will cost around Rs. 1,500.
Working on sterilization with UV lamps using solar energy: Aishwarya
"Sterilization with UV lamps using solar energy is an aspect we are actively working on to improve the prototype. There are a number of sophisticated improvements to be made as well, which include finding a better material for the plungers and diaphragms," said Aishwarya.
'Cleans Right' offers safe way to clean, sterilize reusable napkins
"During our research where we spoke to a number of NGOs promoting reusable pads, we were told about the reluctance to clean them by hand," Devyani said. "Even washing them in the washing machine is not enough to sterilize and clean them properly," she added. She said "Cleans Right" is a solution that provides a safe way to clean and sterilize reusable sanitary pads.
Not just about engineering but will to change society: Aishwarya
"It is not just about engineering but about the will to change society. Anyone can do so from their respective fields of knowledge. We are just using ours!" Aishwarya told The Better India.