ISRO to launch India's most powerful rocket next month
ISRO to launch India's most powerful rocket next month
Written by
Anish Chakraborty
May 16, 2017, 07:58 am
3 min read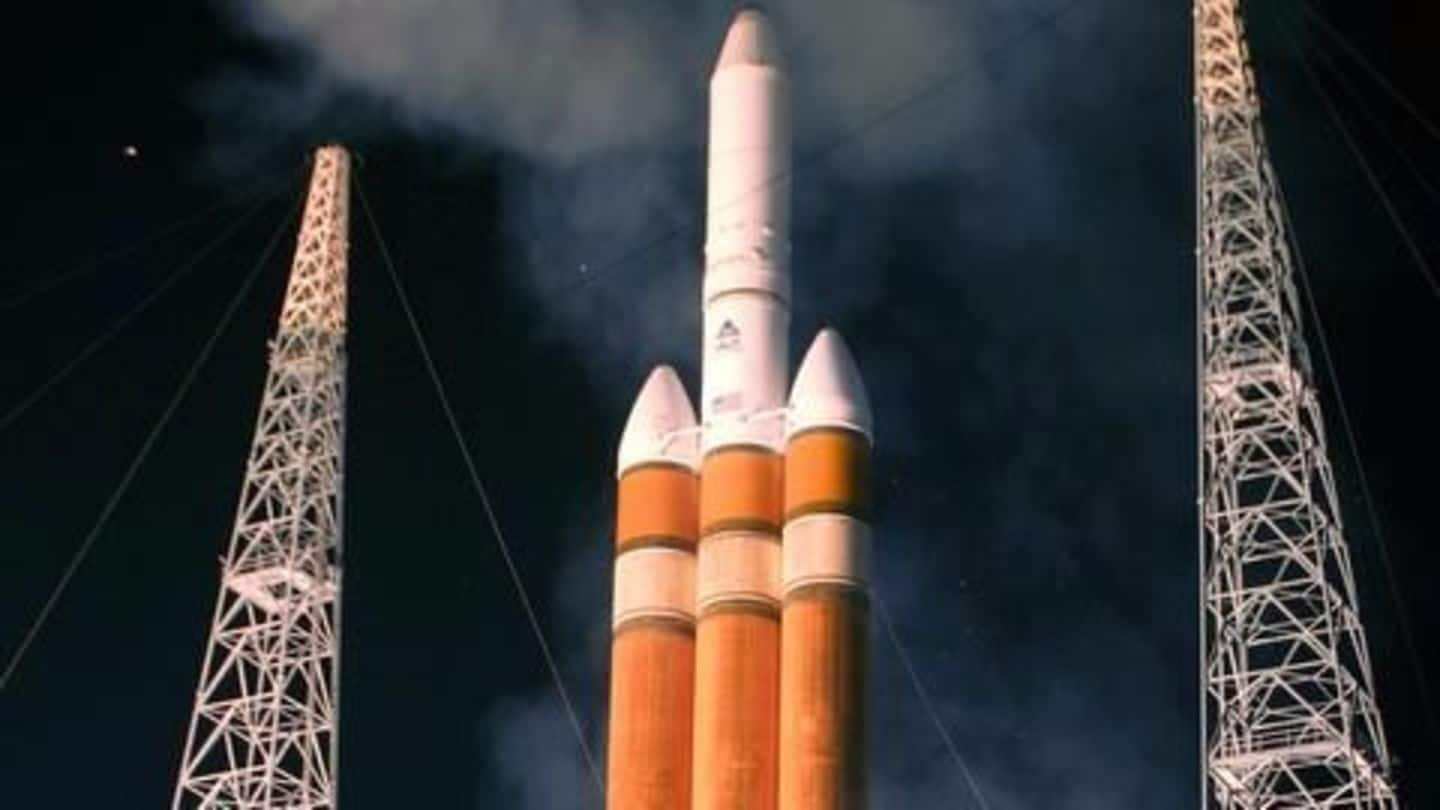 Come June, ISRO is going to launch the Geosynchronous Satellite Launch Vehicle (GSLV) Mark-III; its most powerful rocket, capable of carrying a much heavier load than its predecessors. In its first mission, it will be carrying a 3.2 tonnes heavy satellite. VSSC's K. Sivan said, "Our 12 years of labor is expected to bear fruit this June." Here's all you need to know.
The new rocket is a "game changer"
This launch is being pitched as a "game changer" by ISRO and if successful, this will be a pivotal step for India to become self-reliant in space programs. Currently, ISRO can launch payloads of up to 2.2 tonnes with the GSLV Mark II but to launch anything above that weight, India has to avail foreign carriers incurring a huge fee.
Making major headway in space exploration
Now, with the 640-tonnes GSLV Mark III ISRO can carry up to 4.4 tonnes heavy satellites to space. This new rocket, which has been under development for 12-years, will now act as a carrier to propel Indian crew vehicles in outer space and will also enable ISRO to launch communications spacecraft to geostationary orbits of 36,000 km.
Maiden mission of the GSLV Mark III
GSLV Mark III's satellite will carry a Ka and Ku-band payload and a Geostationary Radiation Spectrometer (GRASP) to the space to study the nature of charged particles and influence of space radiation. This also marks the usage of several advanced space techs, such as bus subsystem experiments in electrical propulsion system, indigenous Li-ion battery, indigenous bus bars for power distribution etc.
Modi's "satellite" gift to neighbors in South Asia
Earlier this month Prime Minister Narendra Modi gifted a communication satellite to South Asian countries for sharing, which was launched using via GSLV-Mk 11. This South Asian satellite is slated to help the participant countries by providing them television services and communications technology for bank ATMs and e-governance and it'll also serve as a backup for cellular networks at places with weak terrestrial connectivity.
ISRO aims to increase frequency of satellite launches
ISRO Chairman A.S. Kiran Kumar said that ISRO wants to increase the frequency of launches from seven to twelve per year. The space agency also plans to undertake a second mission to the moon, "All the developments required for that, all the variable thrust engines, lander, rover....all that work is going on and we are getting ready for this launch," Kumar said.
The lightest satellite in the world
An 18-year-old Indian student from Tamil Nadu, Rifath Sharook has designed the KalamSat satellite that weighs only 64gm and will be launched from a NASA facility on June 21. "The main role of the satellite will be to demonstrate the performance of 3D printer carbon fiber," explained Sharook, whose design was selected through a NASA-organized competition called 'Cubes in Space.'