LG showing off its transparent OLED TVs in Harrods windows
LG showing off its transparent OLED TVs in Harrods windows
Written by
Shubham Sharma
Oct 08, 2019, 08:16 pm
2 min read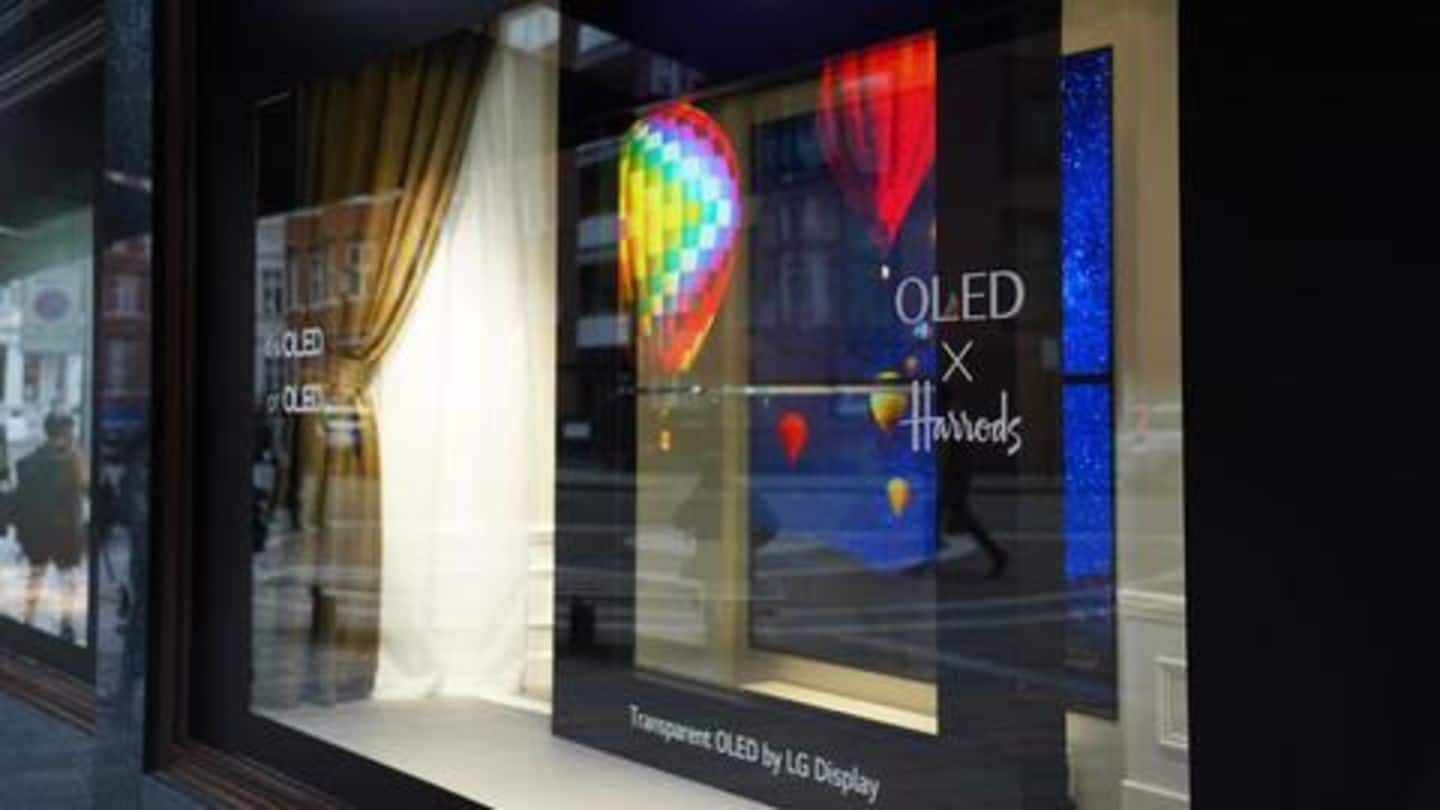 Despite being around for a while, transparent OLED TVs haven't got the attention they deserve. People mostly think that they are pricey and not that useful, but LG carries a different opinion. The company is demonstrating the potential use of these futuristic panels by showing them off in the show windows of Harrods at Hans Crescent, London. Here's all about it.
55-inch transparent OLED panels to be showcased
In a recent statement, the South Korean company announced that its 55-inch full-HD transparent OLED will be on display at Harrods behind a show-window display composed of two 55-inch vertically-combined transparent OLED displays. The screens will be playing a range of content at the world-famous department store to celebrate its Tech Month and promote the futuristic display technology.
Chance to experience LG's OLED innovation
"LG Display will provide more chances for the public to experience the innovation of OLED by collaborating once again with world-renowned department store Harrods which showed its willingness to embrace OLED as an unmatched next-generation technology," KJ Kim, LG Display promotion VP, stated.
Potential application as attention-grabbing commercial displays
With the Harrods showcase, slated to last until October 28, LG hopes to highlight how transparent OLEDs can be used as attention-grabbing commercial displays. "Consumers can read information about products on the screen while looking at the products through it," the company said, emphasizing the display's use and adding that "they are also seen as luxurious interior elements that can easily grab shopper attention."
OLEDs make ideal transparent displays but remain expensive
As OLED panels don't need a backlit unit and produce their own light, they are seen as the ideal solution for transparent displays - even better than see-through LCDs employed for refrigerators and other devices. However, when it comes to pricing, OLEDs still remain far more expensive than conventional LCDs and LEDs in the market.