5 best cloud storage apps for every smartphone user
5 best cloud storage apps for every smartphone user
Written by
Sarthak Kapoor
Sep 19, 2018, 12:53 am
2 min read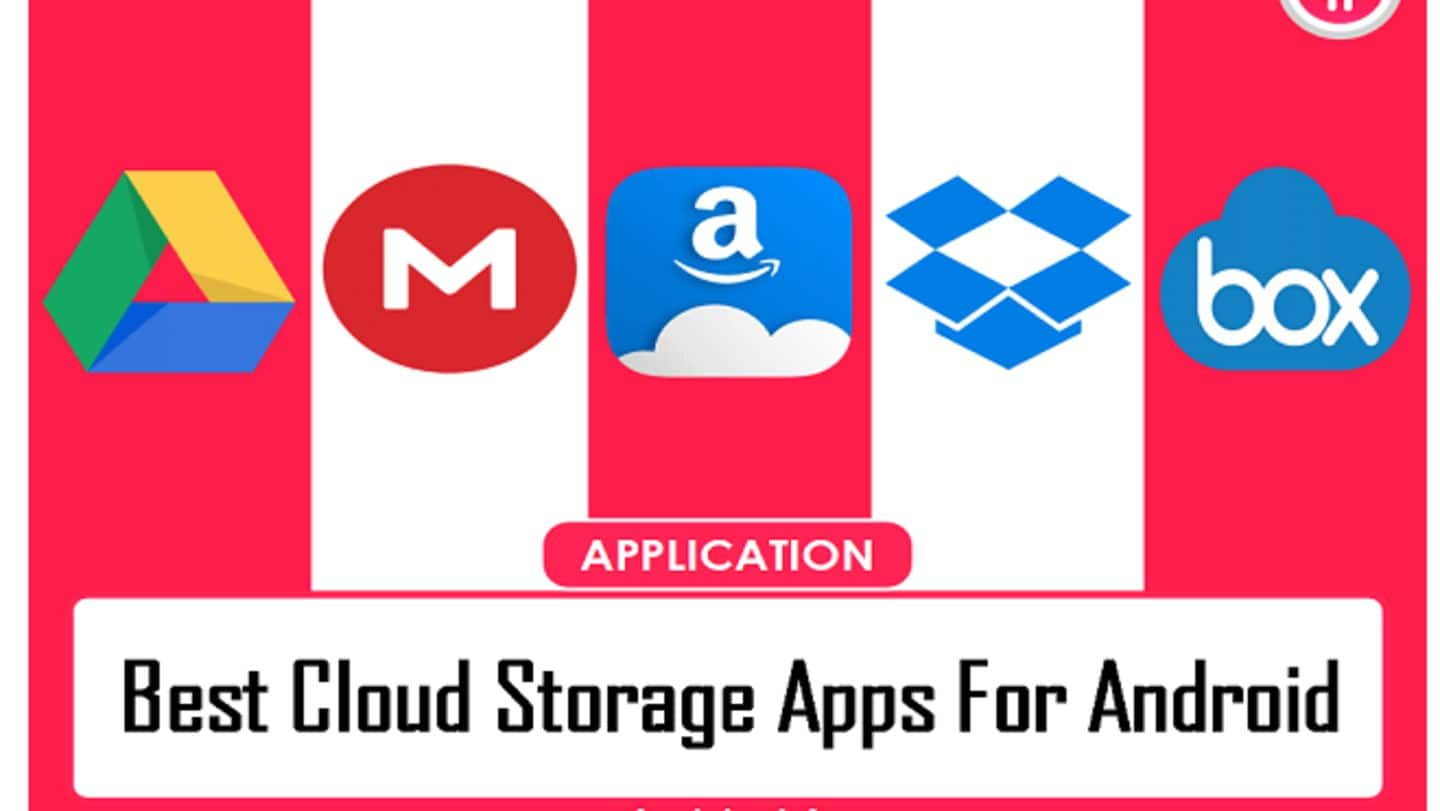 Our smartphones are packed with limited storage and thus, storing high-quality pictures and videos, documents along with countless apps and games is obviously quite difficult. Hence, cloud-storage apps save us from the hassle of cramped storage and let us upload our important files, photos, and videos. Here are the 5 best cloud storage apps.
Google Drive, a smart cloud storage for Google fans
Google Drive comes integrated on Android devices, with great functionalities. With 15 GB free storage, users also have the access to Google Photos and G Suite applications like Docs and Sheets. Users can also enable offline viewing and set restrictions on who can comment, view, or edit the files on their drive. It allows users to upgrade to high storage options.
Dropbox, the cloud storage veteran
Dropbox is a perfect cloud storage service that eradicates any nuisance of finding your files in different folders. Dropbox can be easily synced across devices and allows offline access, doc scanning, and editing Word, PowerPoint, and Excel files. It also offers a business subscription to give unlimited storage access to employees and collaborate work with ease. Dropbox offers a 30-day free trial service.
OneDrive, the cloud storage service by Microsoft
Microsoft OneDrive, formerly known as SkyDrive, comes integrated with Windows 10. The app enhances your productivity with easy document sharing, offline access, and edits to Word, PowerPoint, OneNote, and Excel files. Microsoft Photos app can also be synced to OneDrive so that users can access photos from any device. It also has a file restoration feature and comes packed with 5GB free storage.
Box is one of the best tools to sort your files at one place. With 10GB of free cloud storage, Box allows file sharing and syncing with File-level security controls. It allows uploading of PDF, photos, videos, and other files. To send feedback for a document, users can also add comments and send huge files trouble-free. Box also supports Office 365 and Google Drive.
iCloud, for all the Apple Fans
Integrated into every Apple Device, iCloud is an amazing tool to organize all your files, photos, notes and a lot more. iCloud Photo Library enables users to access photos across all their Apple devices with no quality loss. Users can also create albums or events with iCloud Photo Sharing. It allows easy backup and restore options with added two-factor authentication.